Crossing the Bridge with HYVE!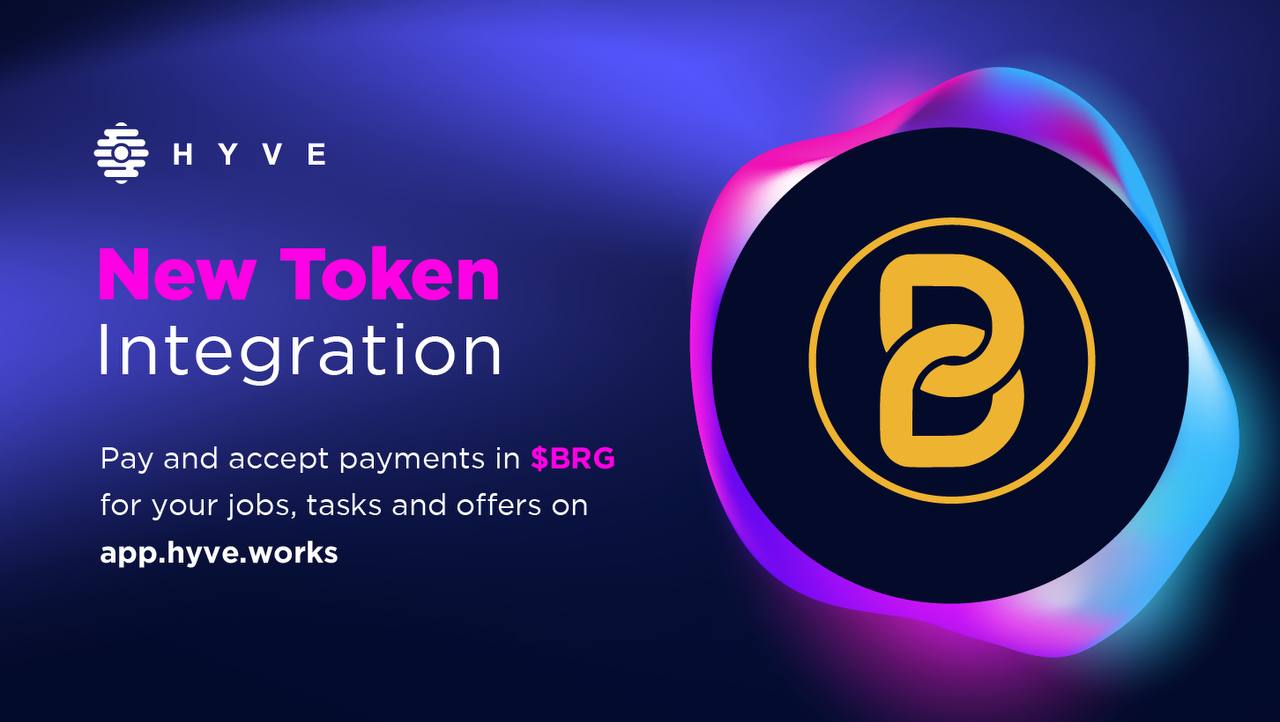 As we have seen already, innovation knows no bounds in the crypto space. That's why at HYVE, we are striving to bring to our freelancers the best and most revolutionary projects, marking almost 150 tokens integrated!
This week, we are thrilled to announce that we are adding $BRG to our payment system, the native token of Bridge Oracle, enriching our platform with enhanced flexibility, security, and efficiency!
Now copy the contract address down below and add it to your e-wallets to pay for tasks, jobs, or offers on our platform! We bet you will want to, now that HYVE V2.5 is now live! Check it out!
BNB: 0x6e4a971B81CA58045a2AA982EaA3d50C4Ac38F42
---
Meet Bridge Oracle!
Bridge Oracle stands as an innovative project within the BNB Chain ecosystem that is meticulously designed to empower individuals, small businesses, and large enterprises alike by providing a secure and trustworthy bridge between real-world data and smart contracts, therefore opening doors for running smart contracts fueled by real-world data, a monumental leap toward mainstream adoption!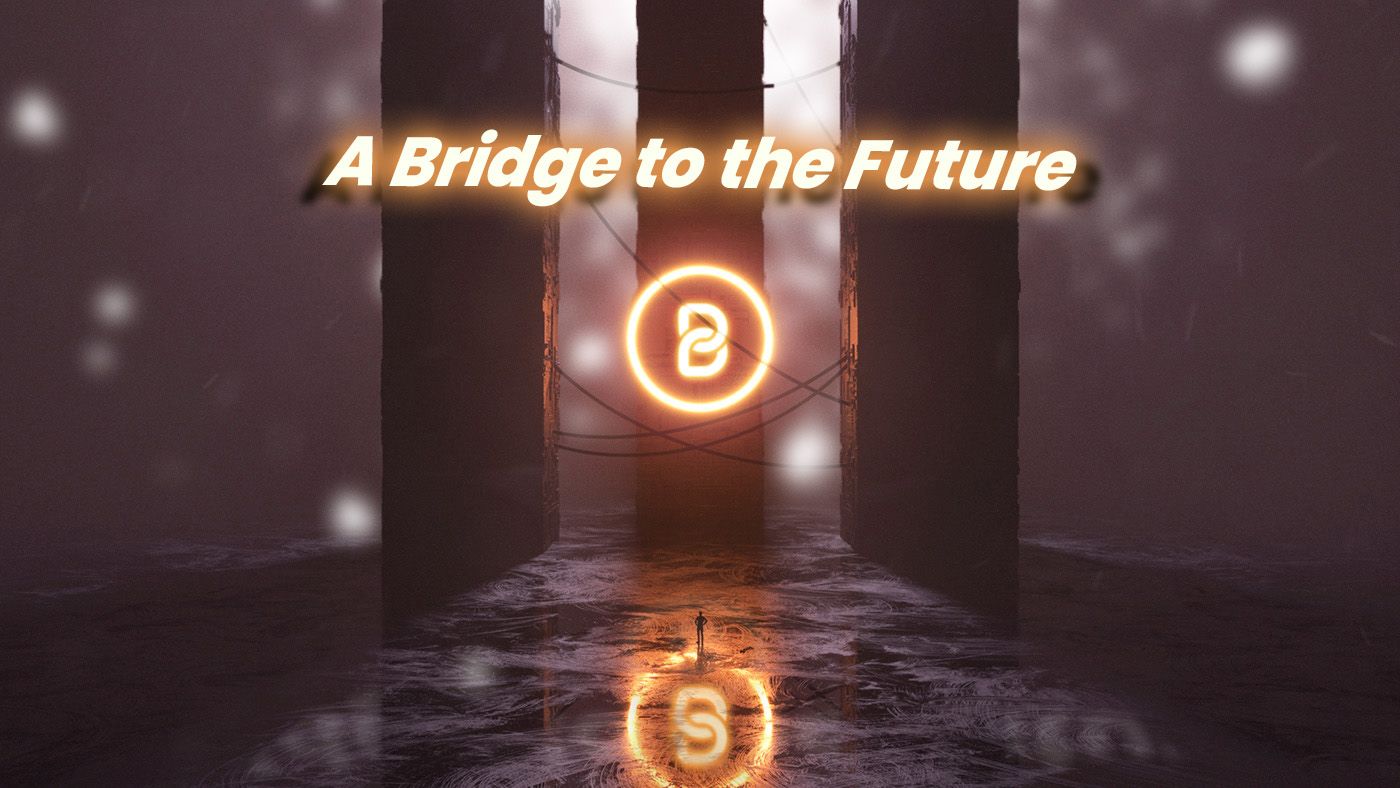 Bridge Oracle's impact resonates across various domains, demonstrating its versatility and commitment to revolutionizing blockchain use cases. The services it offers are diverse and impactful:
Synthetics and dApps - the platform enables pegging the value of synthetic assets on decentralized applications (dApps), fostering stability and reliability in a dynamic market.
NFTs and Gaming Industry - Bridge Oracle brings randomness to life within the NFT and gaming industries, injecting an element of chance that enhances user engagement and excitement.
Staking Community - a dedicated staking platform bolsters the Bridge Oracle community, offering opportunities for users to engage and participate in the platform's growth while being rewarded.
Token Bridge Platform - arguably the most significant offering, the Token Bridge platform transcends the limitations of blockchain networks. It facilitates seamless token transfers across diverse networks including BNB Chain, Ethereum, OKChain, ENULS, and more; this advancement is set to reshape how we envision cross-chain transactions.
Another step forward that Bridge Oracle has made is to provide access to AI, thus developing its own GPT+ Telegram bot that is available for all to interact with and help the crypto newbies in need by providing info about the project!
Meanwhile, ChatBRG is another native AI-component, launched on X that can provide you with interesting and insightful analysis to most of your questions!
ℹ️
Bridge Oracle has been mentioned in BBC, Forbes, CNN, and Bloomberg!
---
Add $BRG to your e-wallets now!
Users must pay a fee in order to request the injection of data into the Bridge Oracle system; they are offered two different ways to pay for their requests:
$BNB
$BRG - the native token of the platform
According to a certain algorithm, the cost of a request is determined and deducted automatically from the user's contract. $BRG or $BNB charge the user's contract for access to the Bridge Oracle system. Before going into the payment procedure, it should be noted that the cost of the request is determined using $BNB. As a consequence, for the pricing system to be able to readily calculate prices based on the native tokens, the current exchange rate of $BRG/$BNB must be available at all times. In addition, a bot has been created to continually monitor the exchange rate and compare it to the rate that was previously injected into Bridge Oracle's pricing mechanism in order to solve this problem. If the difference exceeds 1%, this bot adjusts the price, injects the new exchange rate into the blockchain, and bases the cost of subsequent requests on the newly determined exchange rate
It takes a united front to achieve success!
Bridge Oracle has linked up with a lot of successful partners: CoinMarketCap, CryptoLand, Trust Wallet, Bsc Scan, Certik, etc.
Furthermore, Bridge Oracle has provided investors with its native token, $BRG, which besides having use cases for service fee payments and providing discounts for community members, it is also available on many payment gateways through which you can simply pay for goods and purchases with $BRG.
---
Next steps 4 HYVE...
Now that we have launched HYVE V2.5, we are taking a step back to relax...not so fast though! As we have already mentioned (and btw we have a whole article based on it, we will post the link down below) HYVE has launched already their newest feature: Digital Items - we are excited to see how many little artists are among us! New blogs, new integrations, and future surprises are to come so keep an eye on our Twitter (or X) as well!
High HYVE!✋🏼