AI revolutionizes crypto with ChainGPT!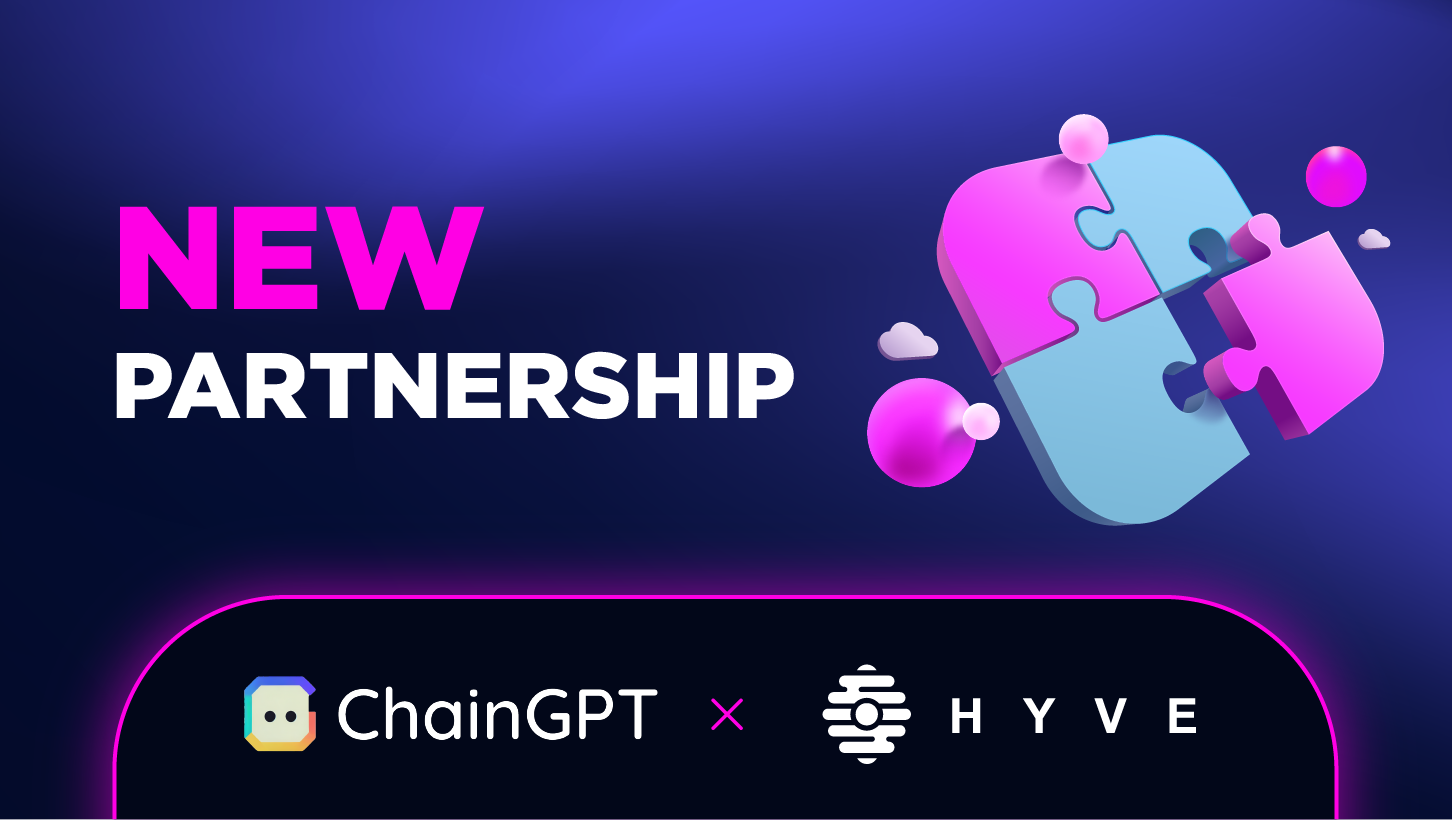 Hello, fellow freelancers! We are back yet again with another one of our token integration series, and this time we are integrating ChainGPT's token, $CGPT.
In the ever-evolving landscape of technology and innovation, two revolutionary forces have captivated the world: AIs and blockchain. What if these two dynamic domains could intertwine, giving rise to a tool that not only comprehends but also deciphers the intricate complexities of blockchain technology and cryptocurrencies?
Enter ChainGPT, an unparalleled AI language model meticulously fashioned to unravel the intricacies of blockchain and provide unparalleled insights into the world of crypto-related topics.
What are you waiting for? Copy the addresses below, add them to your e-wallets, and then pay on HYVE for jobs, tasks, or offers! And also don't forget to try ChainGPT for yourself!
BNB: 0x9840652DC04fb9db2C43853633f0F62BE6f00f98
ETH: 0x25931894a86d47441213199621f1f2994e1c39aa
---
Meet ChainGPT!
This partnership is so dear to us as it creates an environment that fosters interactive learning, collaboration, and informed decision-making within the blockchain community. Through a shared vision, this collaboration empowers users like our dearest freelancers to harness ChainGPT's potential to the fullest, paving the way for a more engaged and informed ecosystem.
Let's have a glimpse together at Chain GPT's unique features! ChainGPT has four different modes to use, three being text-to-speech and one text-to-image (just like Midjourney!). So let's dive into what each mode can do for you!
The first AI function can answer any question you may have over one community and can hold real-life conversations based on any input related to crypto. Here's an example of how ChainGPT works:
What is HYVE?
HYVE is a platform that aims to revolutionize the freelance economy by connecting freelancers directly with clients using blockchain technology. Here are some reasons why you might consider using HYVE:
1. Decentralization: HYVE operates on the Ethereum blockchain, which means that it is decentralized and not controlled by any central authority. This ensures transparency, security, and immutability of transactions.
2. Lower fees: By eliminating intermediaries, HYVE reduces the fees associated with traditional freelance platforms. This means that freelancers can earn more and clients can save on costs.
You get the gist of it - it's soon gonna take over the job of our copywriter! Now to move onto the next function, ChainGPT has a Smart-Contract Generator that can take a prompt, and you guessed it, generates a Smart Contract for you. For example - if you want a simple smart contract for NFTs, ChainGPT has the solution for you.
If you find a new project and need to evaluate its contract - worry not, that is ChainGPT's third function. A Smart Contract Auditor that sees inconsistencies with other Contracts and provides recommendations for improvement.
Lastly, the text to image function will revolutionize the NFT game. By inputting a simple command, such as a cyber cow in space, ChainGPT output image. ChainGPT can become your very own NFT Generator - just provide some simple commands and it will create its very own artworks you can transform into NFTs!
---
Fueling ChainGPT's ecosystem - $CGPT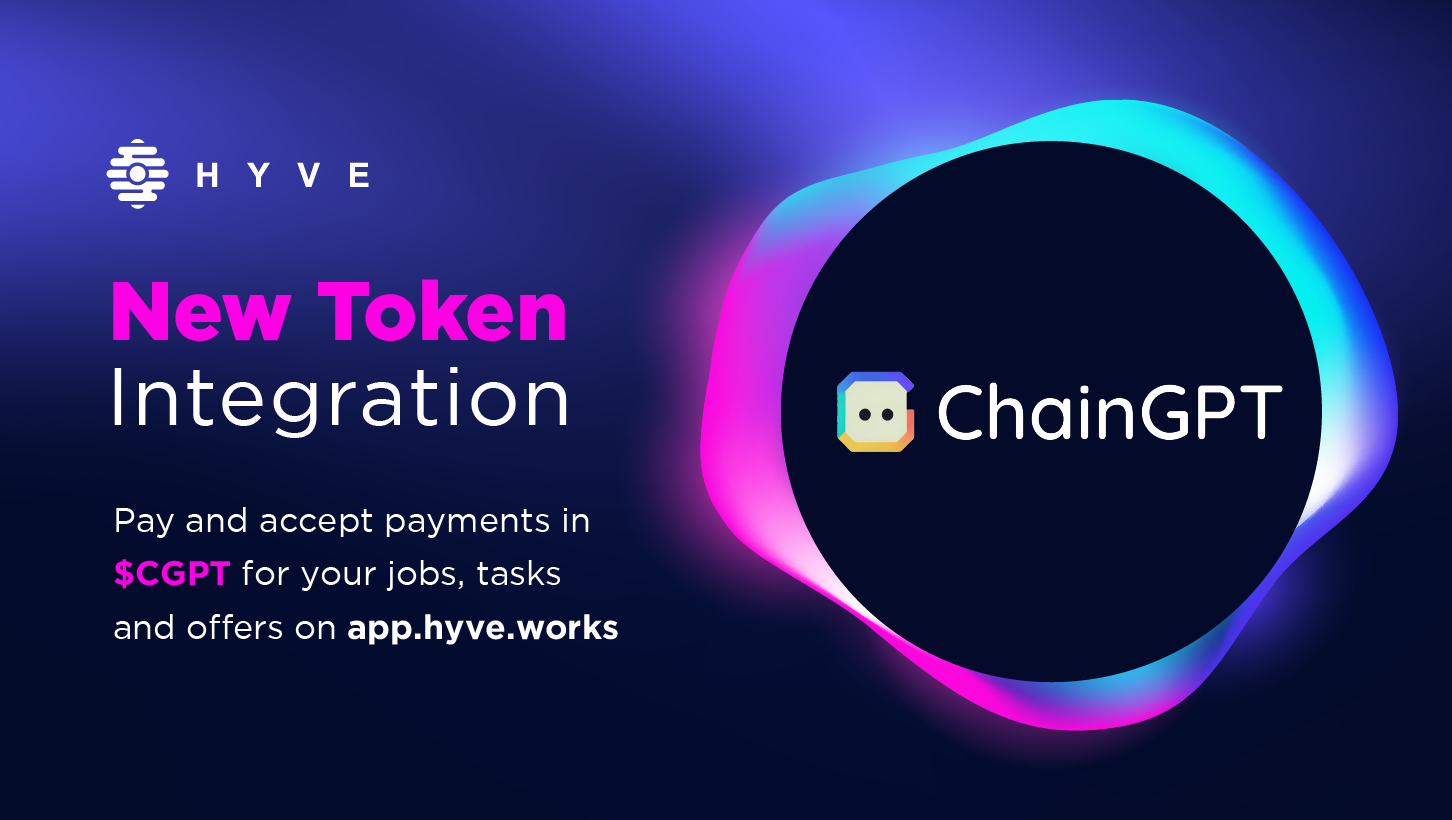 At the heart of the ChainGPT ecosystem lies $CGPT, which serves as the bridge connecting users to the diverse array of tools, products, and services offered by ChainGPT. The token functions as a utility, granting users access to the platform's advanced AI models, no-code smart contract generation, code debugging, AI-generated news, blockchain analytics, and more. Notably, a portion of the fees and profits generated within the ecosystem contribute to its growth and sustainability. This commitment ensures that ChainGPT continues to evolve and adapt to the ever-changing world of technology.
sustaining growth and development - one of the defining features of $CGPT is its role in supporting the growth and sustainability of the ChainGPT ecosystem. A portion of the fees and profits generated within the ecosystem is channeled back to enhance and expand the platform's offerings. This commitment ensures that ChainGPT remains at the forefront of innovation, consistently adapting to the evolving needs of the blockchain and crypto community.
fostering community engagement - beyond its functional utility, $CGPT contributes to fostering a vibrant and engaged community; by participating in the ChainGPT ecosystem, users become stakeholders in the platform's evolution. This engagement creates a sense of ownership and collaboration, aligning the interests of the community with the platform's overarching goals.
the future of accessible innovation - as the blockchain and AI landscape continue to evolve, $CGPT stands as a symbol of accessible innovation, exemplifying the potential of blockchain technology to democratize access to advanced AI capabilities, breaking down barriers and enabling individuals, developers, and businesses to leverage the power of AI for their unique needs.
---
But wait, there is more to the partnership...
Just like any machine learning algorithm, ChainGPT is deployed in partner communities to learn and be trained accordingly to the needs of partners and answer any questions users may have. It will not replace community managers entirely, however it will make their lives easier.
ChainGPT AI Bot will be integrated within the HYVE Telegram group, helping our group to reach the next level in community management. You might know ChainGPT from our partnership with Ferrum, namely the Crypto Summer. The collaboration from this type of events always leads to long-lasting partnerships, helping foster the adoption of cryptocurrencies at a faster rate.
📣
As always, we need to remind you of HYVE's ultra low fee structure. For tasks paid in HYVE tokens, there is a 0% fee. However, for tasks paid in other tokens integrated by HYVE, there is a 2.5% fee.
It's important to note that the ecosystem aims for low fees, sustainability, and independence, while also rewarding token holders and the community vault.
This piece just above has been written with ChainGPT - isn't that amazing?
---
Back 2 HYVE...
By integrating all these tokens and looking every day for more diverse partnerships, HYVE offers a decentralized platform for freelancers and clients to connect, collaborate, and transact securely, providing a fair and transparent environment for freelancers to showcase their skills and for clients to find the right talent for their projects.
This last paragraph has been written by ChainGPT, isn't that amazing? As we have accustomed you, get ready for more updates, token integrations, blogs, and surprises that are coming your way veeery soon! Oh, and follow us on X for more info!