Come get your new PURSE!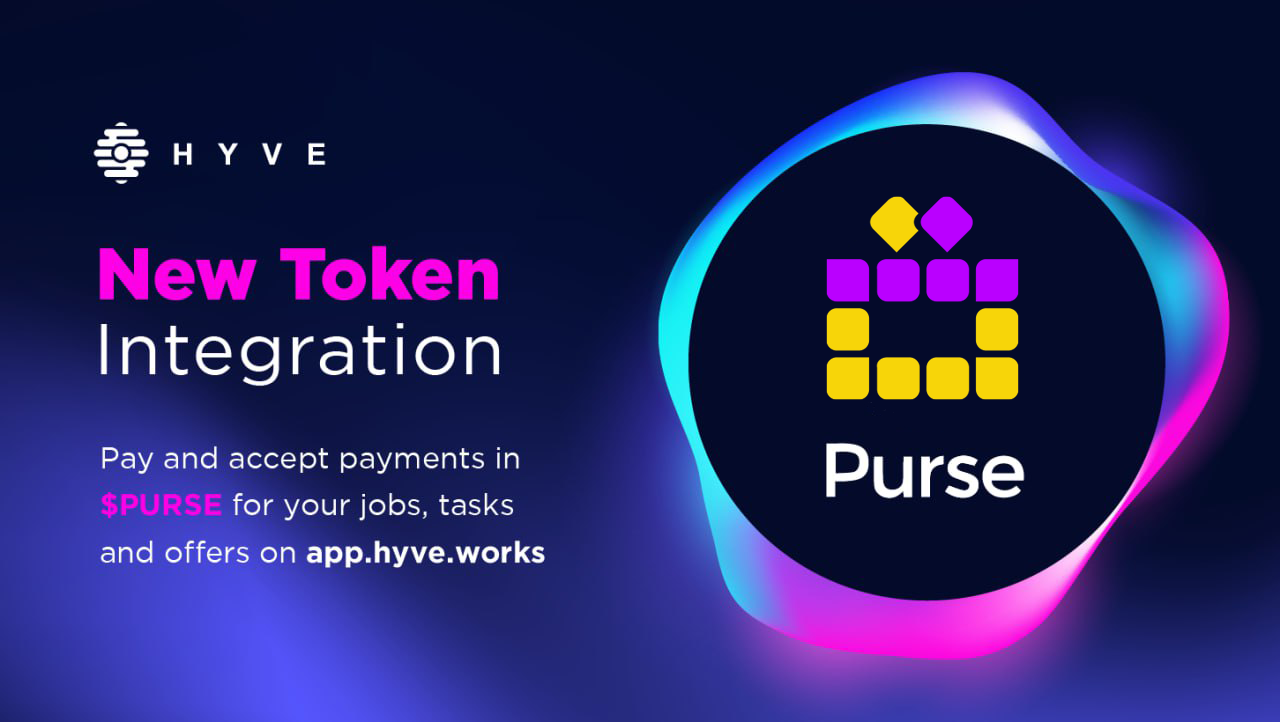 A tale as old as time... HYVE X PUNDI - a new partnership came our way! One of HYVE's longest-standing partners, PUNDI X's loyalty token, $PURSE, that we are integrating now on our platform. Make sure to add the BNB contract address of the token in your digital wallets!
$PURSE contract address on BNB Smart Chain: 0x29a63F4B209C29B4DC47f06FFA896F32667DAD2C
As some of you might already know, PUNDI X has already listed some job positions on HYVE that got already filled, but keep an eye out there might be some left or coming up in the near future!
🔙
We have integrated $PUNDIX and $FX from Pundi last summer, when HYVE V2.0 launched.
---
For our new HYVERS...a little background about PUNDIX
PUNDI X is one of the leading developers in Asia of blockchain-powered devices that strive to revolutionize retail operations through its blockchain-enabled point-of-sale system. This innovative solution enables both retailers and customers to carry out swift, in-store transactions using its blockchain technology, but it works best with legislative associations, retail shops, and other monetary destinations to convey incorporated administrations.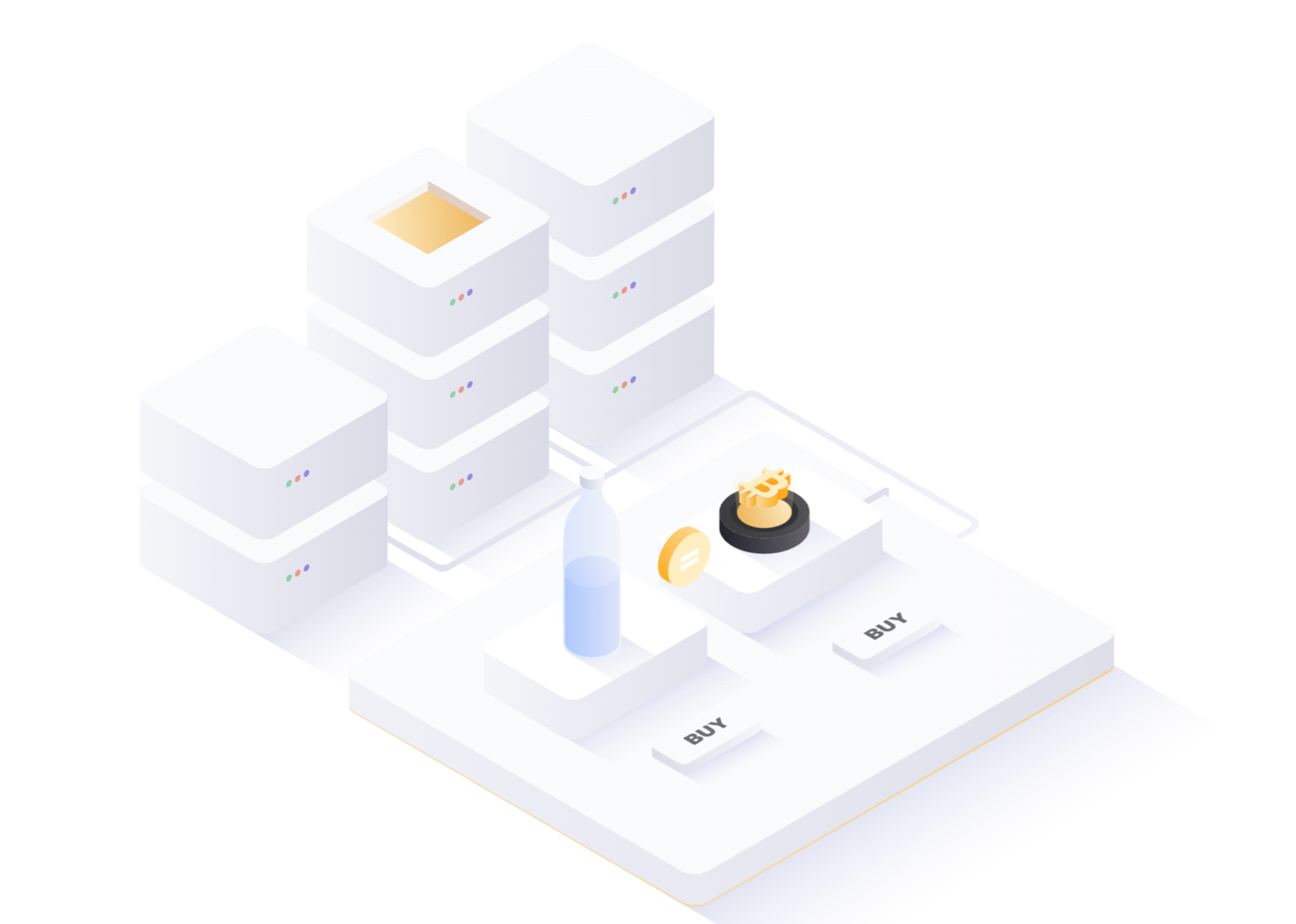 This platform is based totally on XPOS technology, which consists of the use of a point-of-sale device primarily based on blockchain technology. The improvement of XPOS incorporates the use of cutting-edge discontinuity devices featuring blockchain innovations, with a focus on developing forward-looking financial advancements in the crypto world. The platform aims to address the challenges associated with creating a highly stable framework in the digital currency realm, without the need for intermediaries. Pundi X seeks to transform the industry through their key innovations, enabled by XPOS, which integrates exceptional retail capabilities with blockchain technologies.
PUNDI X's goal is to establish a blockchain initiative that connects cryptocurrency wallet users to an ecosystem where cryptocurrency can be used for a range of transactions, eliminating the need for conversion to fiat currencies. So time to shop 'til you drop with crypto in your daily life - we bet you're more than excited to buy yourself a drink now.
Zac Cheah's thoughts about XPOS (CEO and Co Founder of Pundi X)
We saw this as the 'last mile' challenge for future adoption of blockchain technology and helping to bring the vision of cryptocurrency back toward its initial grounding as a form of spendable, digital cash.
---
Pundi X PURSE comes your way with rewards
As we already mentioned, our new partnership consists in integrating PUNDI X's latest token - a reward token collected by all $PUNDIX holders. Wait...you get paid for having $PUNDIX? Where do I sign?
The reward token or Purse was created for all $PUNDIX holders that will now have the opportunity to claim various benefits - NFTs, airdrops of various forms, and even more XPOS and merchandise, via ownership of this token. The main utility of $PURSE is to encourage the utilization of XPOS, broaden the Pundi X Chain's ecosystem, and boost the value of $PUNDIX.
ℹ️
Purse is a secondary token within the Pundi X Ecosystem and meant for claiming reward while $PUNDIX is the primary token in the network that will be used to participate in DAO governance.
Let's take a look at $PURSE's benefits across PUNDI X's DAO:
Of course, rewards - you can receive $PURSE as an incentive for engaging in block validation in the Pundi X Chain, providing liquidity, utilizing XPOS as a merchant, or conducting transactions through XPOS. The amount of reward will be determined by on-chain proposals related to $PUNDIX.
Gamification (lottery or lucky draws) - win $PURSE by participating in NFT auctions: $PURSE can be used as one of the exclusive digital assets for purchasing or redeeming PUNDI X Collection NFTs.
Discount voucher - you can use $PURSE as a discount voucher for the base asset, allowing users to pay network fees at a discounted rate in accordance with current market rates if liquidity is sufficient.
Redemption of other tokens - $PURSE can be utilized if you want to redeem or participate in the initial launching of tokens on the PUNDI X chain.
XPOS purchase - purchase XPOS at a discounted rate by using $PURSE.
❗
The initial idea of a Pundi X Rewards Token is to act like a loyalty point, allowing users to redeem the tokens for stuff (such as NFT tokens, XPOS, etc.), community incentives, as the receipt of participating events (such as IEO, IDO) The token is NOT for speculation.
---
Find out the latest jobs on HYVE
Just like the Sun comes up in the morning, so are new jobs on HYVE! We are considered the go-to web3 job directory, as we are the preferred choice for any crypto project looking to hire.
If you have been considering making a switch to web3, there is no better time to take the leap! There are so many options out there, and all of them are looking for your skills, be it marketing, tech, finance, accounting or design!
📣
On an almost weekly basis, we do a roundup of our jobs on our exclusive newsletter. Make sure to subscribe, so that you don't miss anything!
Make sure to follow us on Twitter, where we post the latest updates from our platform!