How to create a professional portfolio as a freelancer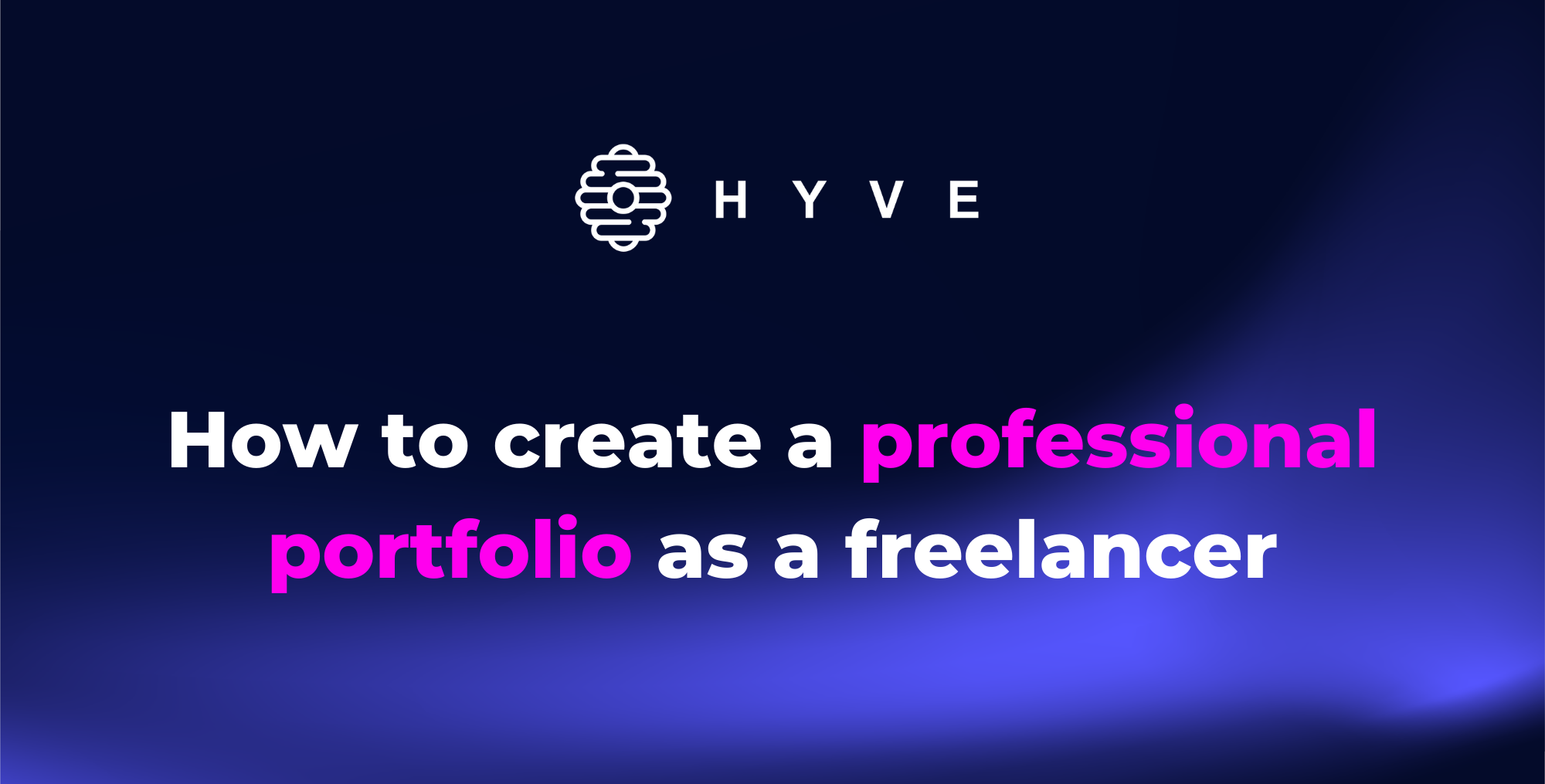 So you've decided to go freelance? Congratulations! Building your own freelance business can be a very rewarding experience. But before you can start landing clients, you need to create a portfolio that will impress potential employers.
To be able to win the freelance projects you really want, you must provide relevant examples and showcase your freelance expertise.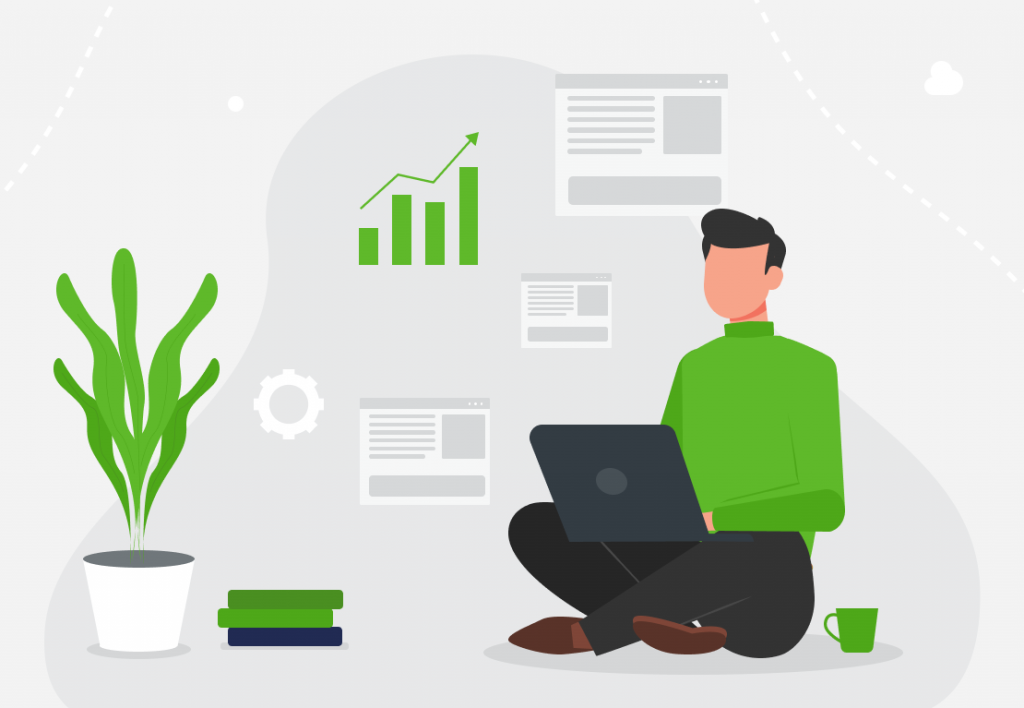 Why do you need a freelance portfolio? 🤔
First of all, what is a portfolio?🤨
A professional portfolio is a must-have for any freelancer. It's a way to show off your skills and experience to potential clients, and it can help you stand out from the competition. Having a professional portfolio can be the perfect hook to land clients. But creating one can be tricky – especially if you're starting from scratch.
Here are some tips on how to create a great freelance portfolio that gets you work:
Start by creating a list of your skills and experiences ✅
When putting together your portfolio, start by making a list of your skills and experiences. This can include anything from your education and training to your past work experience. If you have any awards, be sure to list those too!
Next, decide on the format of your portfolio. Will it be a website, PDF, or physical booklet? You may want to consider what format will be most accessible to potential clients. Use a clean and simple design that will showcase your work in the best light. This will help you stay organized and ensure that your portfolio is cohesive.
Be sure to include all the important details in your portfolio. In addition to showcasing your work, be sure to include information on your services, rates, and contact information.  This will give clients a better idea of what you have to offer and how they can get in touch with you.
Proofread everything carefully. Make sure there are no spelling or grammar mistakes in your portfolio – it reflects poorly on you as a professional.
Highlight the results of your work 🖍
Your portfolio should be easy to navigate and concise. Stick to a simple layout and avoid overwhelming potential clients with too much information. Make sure each project or piece of work is easy to find and includes a brief summary of what it is. Potential clients should be able to quickly scan your portfolio and find the information they need. Organize your work by type, project, or client and use clear headings and subheadings. Whenever possible, use high-resolution images that capture the essence of your work.
You also want to be sure to provide additional information for each item in your portfolio. This means writing a brief description of the project, explaining your role, and including any relevant details that will give potential clients a better understanding of your work.
Creating a freelance portfolio doesn't have to be difficult or time-consuming. There are several tools and free portfolio services to make a freelance online portfolio like WordPress (Portfolio Themes like Divi, Avada Freelance, Empathy), Adobe Portfolio, About.me.  
Show yourself and your personality 💃🕺
Next, choose the projects that you want to feature in your portfolio. Make sure to select a variety of projects that show off your skills and abilities. Your portfolio should be professional and reflect the level of quality you strive for as a freelancer. If you're not sure which projects to choose, ask friends, family, or former clients for feedback. HYVE provides a space for freelancers to upload their portfolios and showcase their skills.
Finally, be sure to test out your portfolio before you send it out to clients. Be as creative and include your best, most imaginative pieces of work. Make sure that all of the links work and that the pages look good on different devices.
A good way to stand out from the competition is to use visuals in your portfolio. This could be anything from photos of your work to short videos explaining your process. Visuals can help you better communicate your ideas and skills, so make sure to use them when possible. Make sure that you give an adequate amount of thinking and time to create the right portfolio.
Don`t forget to update your freelance portfolio every few months and provide a personal touch; people like to know who they are potentially connecting with, whether that be a casual bio, a photo, or links to your social accounts.
Explore new freelancing opportunities on HYVE
The transparency of cryptocurrency is incredibly powerful and drives innovation. There is no other way to find freelance clients than by signing up on a new and decentralized platform such as HYVE. Compared to traditional freelancing platforms, HYVE offers unique functionalities, such as decentralized dispute resolution, instant payments, and most importantly, lower fees.
Also, it creates a completely collaborative environment, bound to attract professionals from all areas, meaning that it represents the optimal starting point for finding the right clients that could enhance your freelancing career. Each gig is characterized by several aspects: the price, which is often just an estimation of how much a service will cost; a detailed description of the service, the necessary skills, etc. There are no borders when it comes to fulfilling different freelance jobs or freelance gigs, as every freelancer that joins HYVE can make use of any skill.
The best part? It only takes a few minutes to set up. And you can easily connect with top companies and top freelancing clients by showcasing your skills and talent.
It's important to remember that the type of relationship you build with your clients is a two-way street. Creating a strong freelance portfolio is essential for any freelancer looking to attract more clients and to stand out from the competition. By following these tips, you can create a portfolio that will make potential clients.
Join our freelance community!

🐝 Want to learn more about HYVE?
🐦 Follow us on Twitter.
🗨️ Join our Telegram Group.
📢 Join our Announcement Channel.
💡 Join our Discord.
✅ Follow us on Instagram.
🌍Visit our Website.