Development Update, UniSwap LP, Future Plans & A Surprise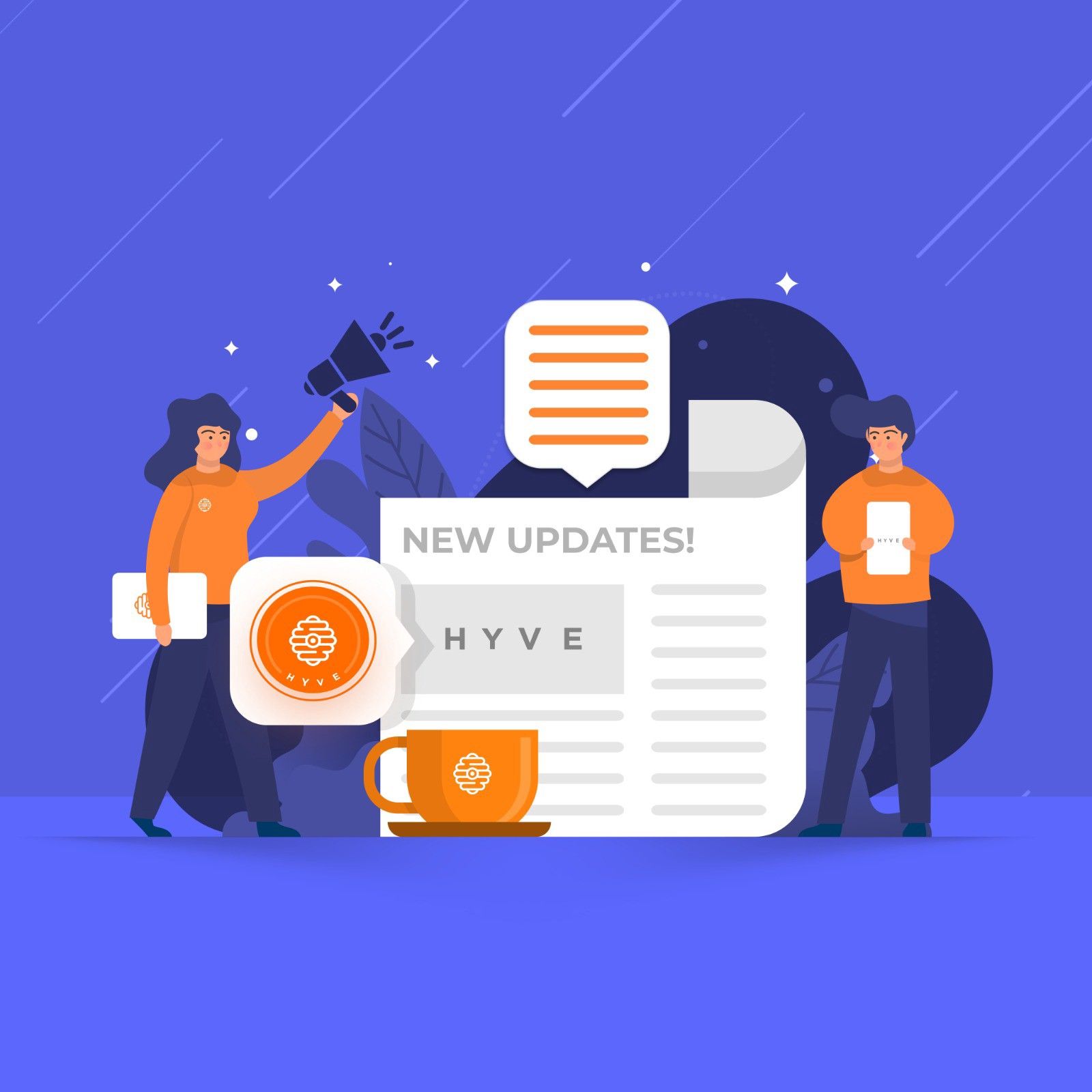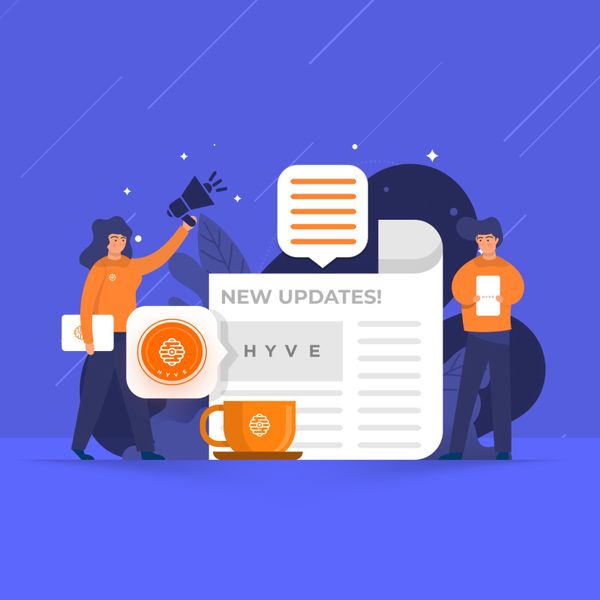 We know you've waited a while for this, but we think it'll be worth it. Nonetheless, this is merely the start of what we have planned for this quarter and the next because HYVE will now start to shift its attention towards the public much more as we get closer to the release of the platform.
Pre-Registrations
Before we start discussing the mainnet release, let's talk about something that's right around the corner. We're going to be starting the HYVE pre-registration event next week!
The pre-registration will help us gather information about what type of tasks people expect to post or solve on HYVE and thus assist us in tailoring a better experience right from the first version.
We've also prepared a surprise in regards to this. The first 5,000 people who register will receive a free HYVE XPass Card.
Product Update & New Roadmap
Alright guys, so let's take it to step by step. Many of you have raised this issue and even merrier are the projects already facing large challenges because of this very thing; to be more exact, we're talking about gas fees.
As you all know, initially we had built HYVE as an application running entirely on ETH. Along the way, however, we realized this might not be the best solution from a long-term perspective and as such we will be taking an alternative approach.
At the moment, we are down to choosing between two final options.
The first is using Optimism which is already being used by applications like Syntethix and Uniswap to drastically reduce gas fees.
The second one is using the xDai chain which would be advantageous since our partners, Kleros, are already using it, making it easy since the applications could interact with one another seamlessly.
First Release
The first version of the HYVE mainnet is scheduled to be launched in June — July. As we near the date, we will announce a fixed date. The first mainnet release will include almost all the various features of HYVE that we've detailed.
To be more precise, it will not include HR Agents and the Protocol.
These will be added into the second release which is scheduled for Q4 later this year. But we'll talk about that a bit later.
This means that the first version of HYVE will feature offers like on Fiverr, tasks like on Upwork, competitions like on 99desgins, and the possibility of having a 9-to-5 job like nowhere else.
Both the posters and participants will be protected by the system through escrow and decentralized disputes done through our partners at Kleros. Tasks can be paid in dozens of different currencies and we will allow users to sign NDAs / Contracts on the blockchain.
There's quite a bit more than that too but you'll get to see all this as we near the release date. In April we will start releasing some of the platform design and in May we'll start doing demos of it.
Second Release
The second release will also include further upgrades to the existing features, including but not limited to: making it easier to find members for an HYVE as well as improving the collaboration component, (i.e. offers, tasks, jobs offers, competitions, etc) based on the user feedback we receive with the first version, more voting options for the community as well as improved mechanisms for earning by allowing users to sustain the platform or become curators. Furthermore, with each subsequent release, we will become more and more decentralized until HYVE as a whole is entirely community-governed and fully decentralized. Though this will take a few releases.
Infrastructure Decisions
We've gone for Optimism or xDai because either one of them also helps us in having a good development workflow by being able to change and upgrade parts of the system as we go along.
Since HYVE will initially have some centralized parts in the first release, this also allows us to iterate more rapidly and it's also one of the reasons why we can skip the testnet and go directly to the mainnet since we have a testing environment already.
HYVEs purpose has not changed in the slightest and with each subsequent release, the system will become more and more decentralized even with the first release by itself we have quite a few decentralized elements.
This is simply a decision we had to take to find a balance between being able to iterate rapidly to launch the platform ASAP while also giving the industry itself time to grow as a whole. The simplest example is Syntethix, without which DEXs would've never become as successful as they are right now.
Other Updates
After pre-registration start next week we'll shift most of our focus towards getting people to sign-up and increase the HYVE community. After all, as a user very aptly said in our telegram chat last week, the HYVE thryves together.
Leaving that aside, we have already started our marketing efforts. The first coordinated event we have in mind is our initial HYVE Video Series, of which the first video is almost ready and will be posted at the end of this week.
We'll also start doing some events and competitions as we move forward.
Hiring
We're also trying to enlarge our team with 3 new developers and we should be able to onboard all of them by the end of March, allowing us to build faster. On that same note, we're already looking to take some new people on various positions and by the time the first mainnet release is live our team should be much larger.
Liquidity Providing
Ok guys, so this was a hard choice to make. Some of you suggested that we add more liquidity, and we were in agreement with that. The problem is that we initially wanted to list HYVE on PancakeSwap as well, instead of having it just on UniSwap as we've already established that DEXs are the future.
So we then had to choose between providing liquidity on PancakeSwap and UniSwap, we even wanted to do a vote for it, but in the end, we realized we could do something so much better; we can do them both!
UniSwap LP Event
We've just added extra liquidity to UniSwap today, now there is around $1M in total liquidity on Uniswap.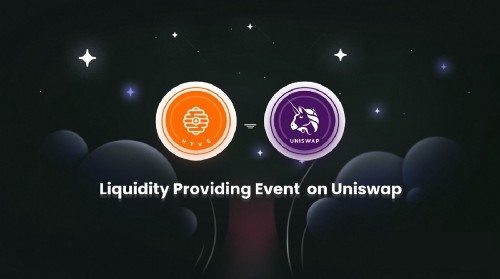 In addition to this, about 20% of the entire circulating supply is now locked as part of the UniSwap pool. A pool that is entirely locked.
Our first liquidity-providing event has a lock of 365 days whereas the second event will have a 500 days lock-up.
Furthermore, keep in mind, that we added 0 new tokens in circulation for this event.
The Surprise: PancakeSwap Liquidity Event
Listing on PancakeSwap is a bit harder because we need to exchange some HYVE ERC20 tokens for HYVE BEP20 tokens so the initial LP event for PancakeSwap will most likely take place towards the end of next week.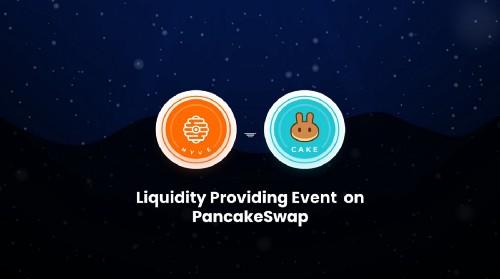 On a side note, we might consider adding more in the future, but for the next few months, we think this will suffice.
And keep in mind, we are adding 0 new HYVE tokens in circulation for both of the liquidity events so rest assured that the circulating supply has not changed at all.
That's it for today guys, stay tuned for the PancakeSwap and Pre-Registration Announcements!
🐝 Want to learn more about HYVE?
🐦 Follow us on Twitter.
🗨️ Join our Telegram Group.
📢 Join our Announcement Channel.
💡 Join our Discord.
✅ Follow us on Instagram.
👍 Like us on Facebook.
💡 Visit our Website.