Ecosystem Partnership: WeBlock x HYVE — powering a decentralized WeAdmin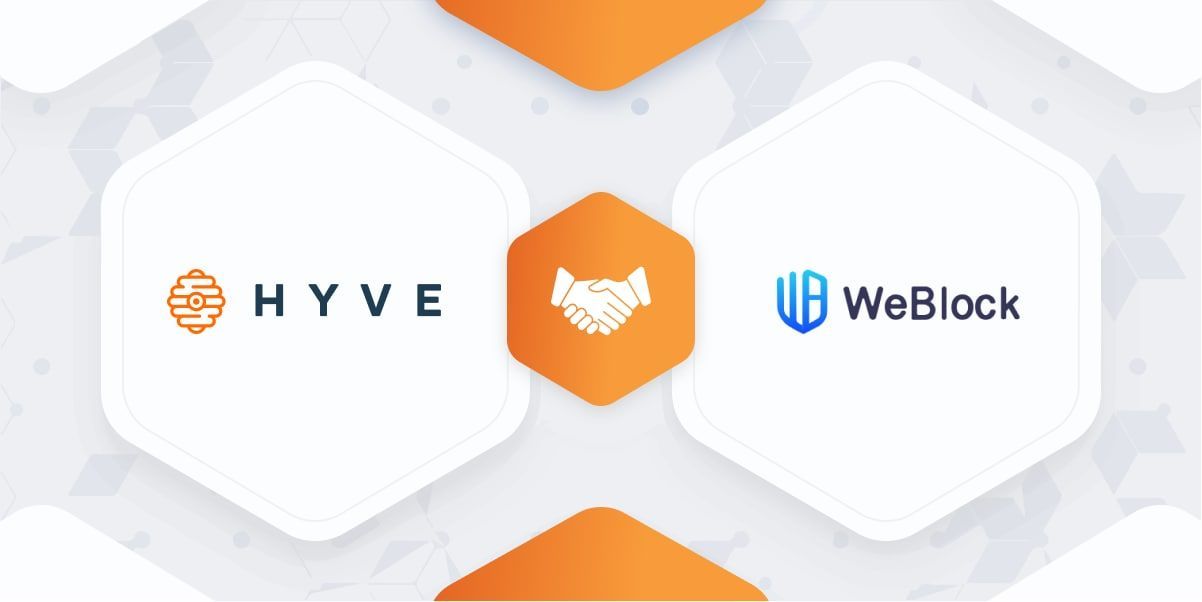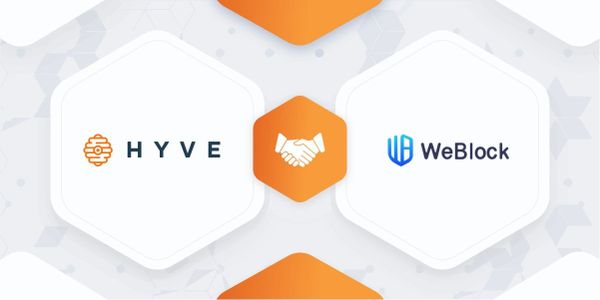 HYVE is proud to announce that we are partnering up with WeBlock and enabling WeAdmin, their newest product, to be built on top of HYVE's infrastructure.
As we've already discussed in previous AMAs and other public presences, we will not only be adding applications on top of HYVE but we will also allow platforms to be built directly on top of our infrastructure, effectively powering the next generation of freelance platforms, backed by a robust infrastructure.
Just as Ethereum allows altcoins to skip over the tedious stuff, so does HYVE in allowing centralized freelance & workforce platforms to skip over building out the entire infrastructure.
This is just the first in a long series of announcements. Also, to give people an idea, even something like Uber could be built on top of HYVE, because at its core, picking someone up from point A and getting him to point B is a task, and so HYVE can help with intermediating that task, regardless of what form it's presented into the end-user.
What is WeBlock & WeAdmin?
WeBlock is committed to building the world's most intelligent blockchain acceleration service system. WeBlock helps new blockchain projects get launched through their suite of products and extensive network, essentially being a one-stop-shop blockchain agency.
WeBlock just launched its newest product, WeAdmin which helps projects quickly gather a community management team. Just as we had discussed so many times in past AMAs and Interviews, this is a perfect example of a niche platform that serves a very specific need and does it well. WeAdmin is already live with several jobs being offered by people.
🤔 How is HYVE helping WeAdmin?
WeAdmin intermediates the relationship between project owners and community management teams. Through making use of HYVEs infrastructure, WeAdmin will be able to offer some additional features to their users:
Decentralized disputes — a centralized dispute system is inherently wrong because the handling agent can have an interest in the dispute he's judging. To avoid this, all work disputes on HYVE are sent to jurors split by specific sub-courts, ensuring a proper system for handling disagreements.
Private Tasks — through the use of hybrid encryption HYVE allows private tasks and jobs to exist between any two parties.
Escrow — All tasks handled through HYVE will benefit from escrow for both parties to feel safe in addition to the decentralized disputes.
Access to the HYVE Marketplace — HYVE will feature a sort-of marketplace that will include all the different applications that HYVE integrates directly on top of our infrastructure, allowing projects to make use of these apps natively directly within their platforms
Access to the HYVE Protocol — the HYVE Protocol will enable WeAdmin to run self-verifiable tasks directly within their platform.
More?— this is just the beginning of our collaboration rather than the end of it and as HYVE keeps expanding we will continue adding new features for our Ecosystem partners to have the most robust infrastructure they can ask for.
Moving forward, there will be many more updates that we have in store regarding our partnership. Until then, we are very excited to work alongside WeBlock and redefine the future of work one step at a time.
🐝 Want to learn more about HYVE?
🐦 Follow us on Twitter.
🗨️ Join our Telegram Group.
📢 Join our Announcement Channel.
💡 Join our Discord.
✅ Follow us on Instagram.
👍 Like us on Facebook.
💡 Visit our Website.