Here's your new token: anonUSD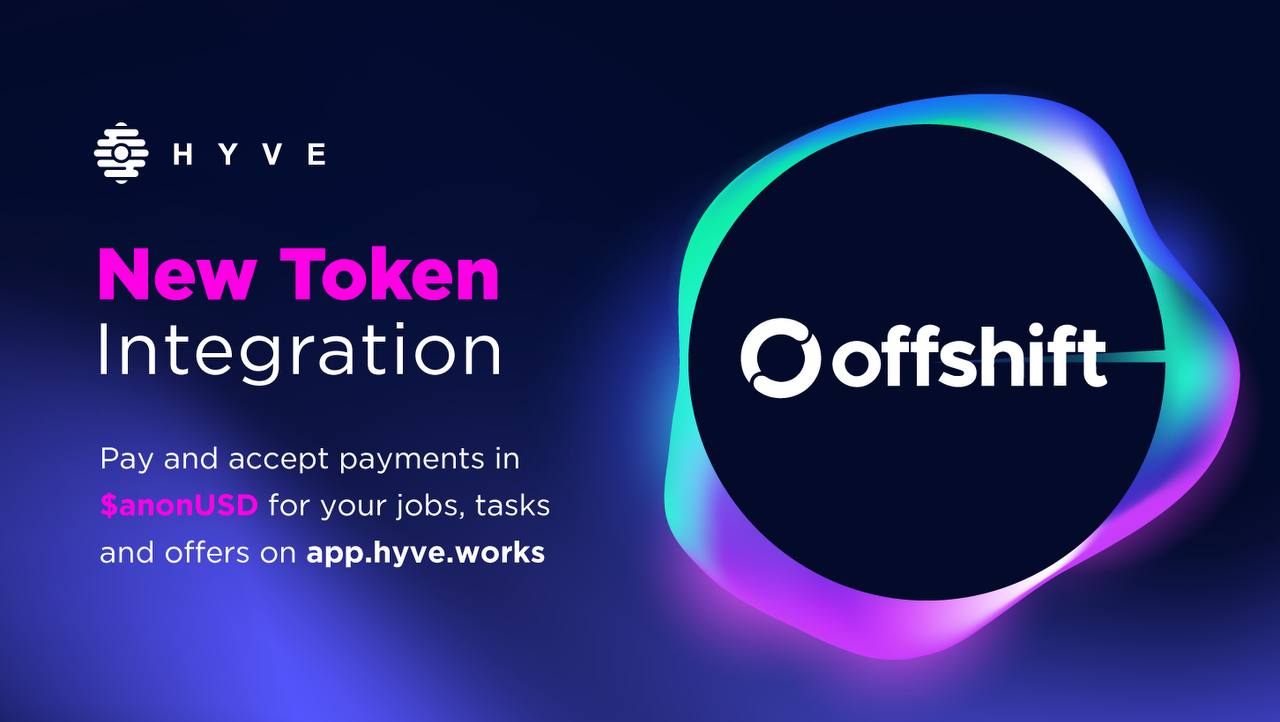 We know some of you may have been wondering where all the token integrations have gone for the last couple of weeks. Worry not, they have not disappeared - we were just busy scouting for more interesting projects, supported by truly innovative utilities.  
🔍
Today we're going to do a deep dive into a new concept of DeFi, namely PriFi (Private DeFi). The concept has been pioneered by Offshift, who have created an ecosystem of Private dApps.
Today, we're excited to integrate anonUSD, an algorithmic stablecoin, interacting with XFT, (Offshift's main token) through a Mint-and-Burn mechanism.
But before we get into more details about the project and its utility, make sure to add anonUSD's contract address into your digital wallets and use it for payments on the HYVE Platform.
ETH: 0x5a7e6c8204a1359db9aacab7ba5fc309b7981efd
---
Time to go anon
Enjoy anonymous asset ownership, powered by the Offshift Ecosystem! Through their debut PriFi application, Offshift anon, Offshift provides anonymity on Ethereum Layer 1, powered by its native token XFT.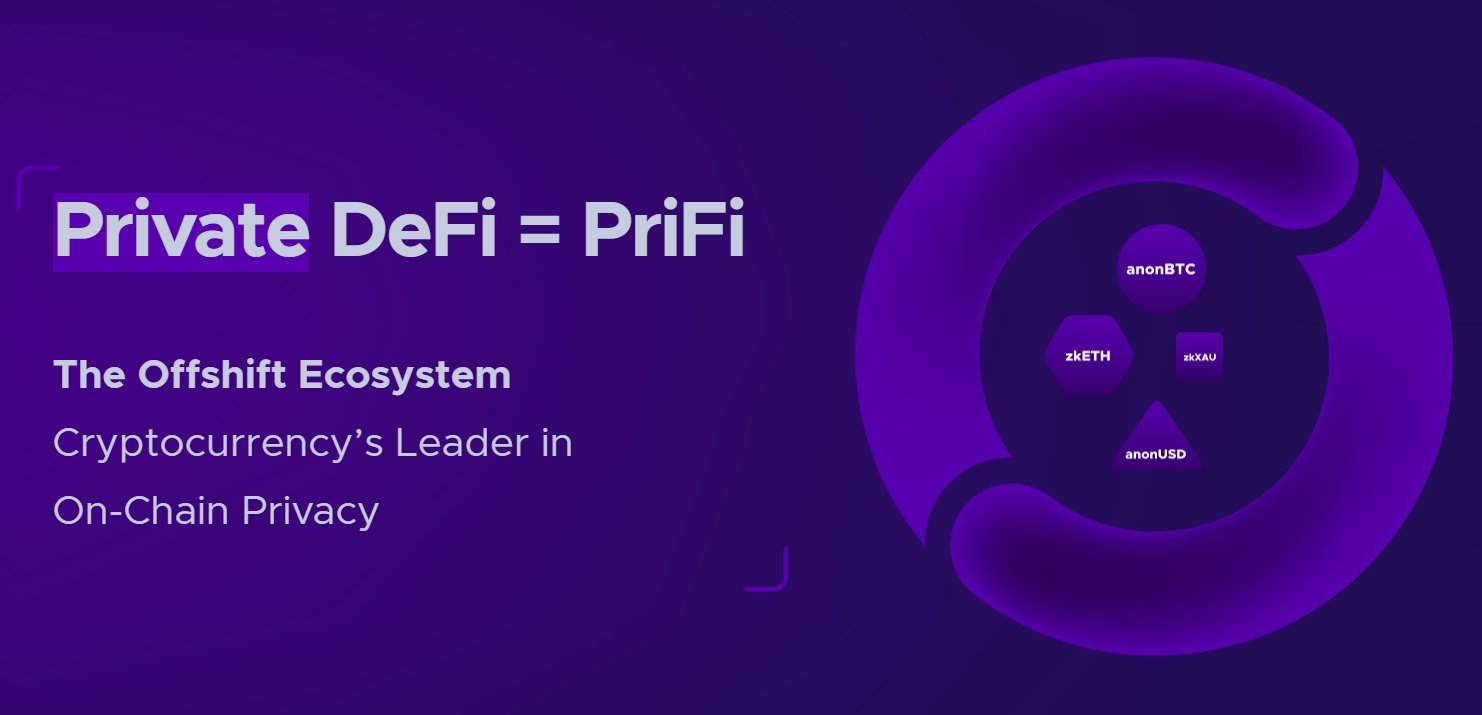 Offshift enables asset diversity, by leveraging Chainlink oracles and allows easy shifting between public assets and private synthetics. In this regard, Offshift provides 1:1 collaterals, meaning that you get what your burn, dollar for dollar.
There is an elastic supply model of XFT, which ensures zero slippage, effectively reducing liquidity concerns.
Offshift doesn't mess around with trust
Offshift provides hardcoded integrity, as a rug-pull-proof DeFi platform.
Offshift's team has decided to remain anonymous due to their creed and commitment to privacy. However, they regularly interact with the community, are fully transparent with the wallets and have slow and graduated vesting rates.
Now about the Anon ecosystem
There are two types of Shifting within Offshift, between XFT to anonAssets (anonUSD, anonBTC, anonETH), as well as from anonAssets back to XFT. The first is called the Anonymizing Shift (or simply anonShift), whereas the latter is the Simple Shift.
The Burn-and-Mint Mechanism burns a user's XFT and mints an equal quantity of anonAssets. If the user decides to turn his anonAssets back into XFT, this is again possible through the same mechanism.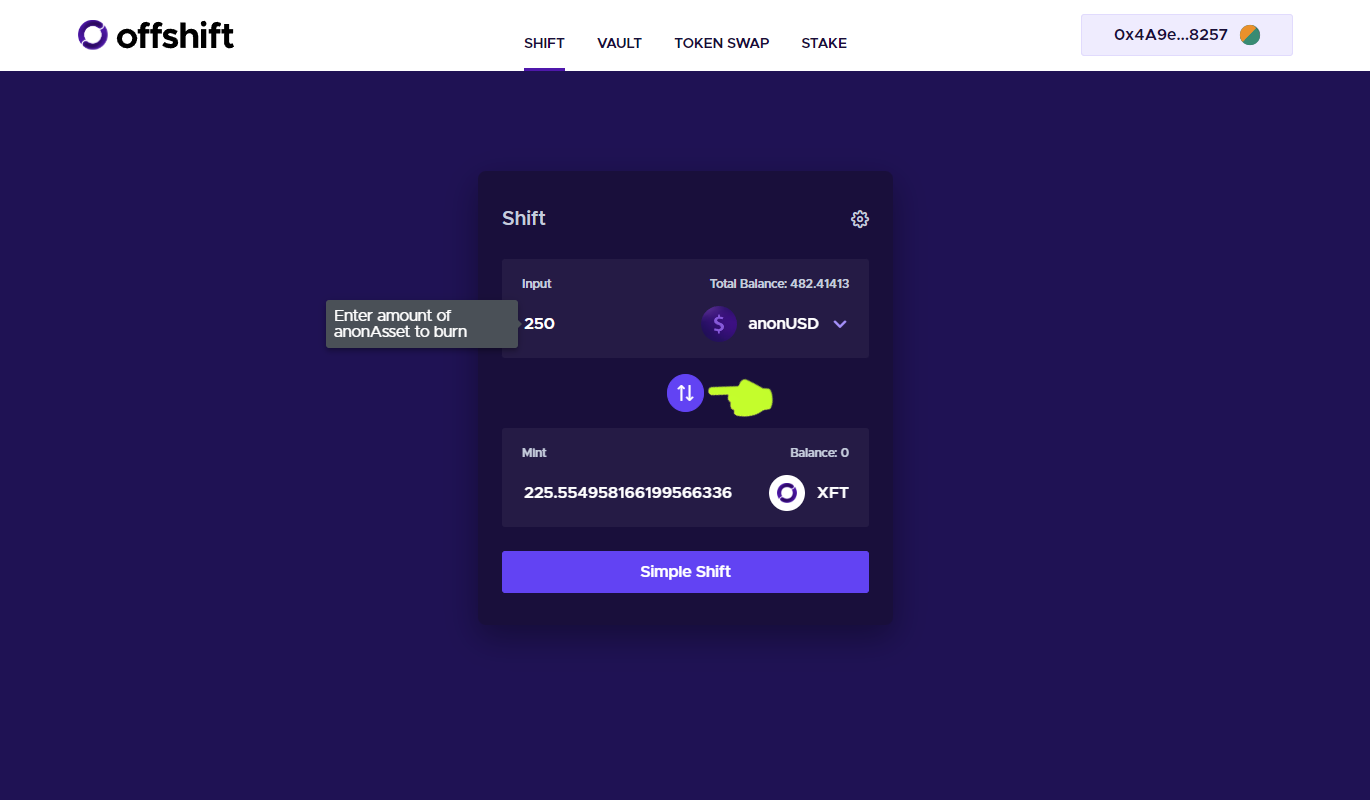 ℹ️
Although such a tokenomic model demands an elastic supply model for XFT, it does not imply or require any propensity toward long-term inflationary or deflationary monetary attributes.
If it all sounds a bit fuzzy, here's a video explaining the whole process in a simple manner.
---
Let's deep dive into anonUSD
anonUSD was the first anonAsset of the Offshift ecosystem, built with the purpose of easily allowing users to engage with DeFi applications, while concealing their identities and remaining anonymous. This removes unwanted exposure and public profiling, while allowing you to easily enjoy the benefits of DeFi and web3 innovations.
Moreover, anonUSD is an algorithmic stablecoin, with its price backed by the redeemability of 1 anonUSD for $1 in XFT.
How does this work?
In the event anonAssets exceed price parity due to incremental buy-side pressure, arbitrageurs restore price parity efficiently by Shifting from XFT to anonAssets at par, and subsequently selling those anonAssets above par.
---
We do love some recognition
As we reached May, the countdown is on for HVYE V2.5, as we are doing the final touches to our newly improved platform. If you haven't started freelancing already on HYVE, well you're missing out on a lot!
We're adding unparalleled features, as we expect a large influx of freelancers, not only from the web3 space. Moreover, we are getting mainstream recognition from other partner projects, including Offshift.
"Offshift is thrilled to team up with such an established and reputable project as HYVE to enable freelancers and gig workers to be paid anonymously using Offshift's decentralized, anonymous stablecoin, anonUSD. HYVE's onboarding of anonUSD empowers enterprises and individuals to hire and work privately, and opens the Offshift ecosystem to HYVE's significant userbase, helping to drive anonUSD adoption." - Johnny, Offshift Project Lead
Stay tuned for more token integrations in the upcoming week, as we have some more in-store!