How to interact with clients as a freelancer
  It comes as no surprise that the success of your freelancing career depends on how you form and maintain your relationships with your clients. And if you're just starting, building up a reliable client base can be particularly challenging.
Although difficult at first, it's not as complicated as you might think, since your good work will be your business card. To help you have a better understanding of the implications of being a freelancer, here are some tips to consider when interacting with your clients.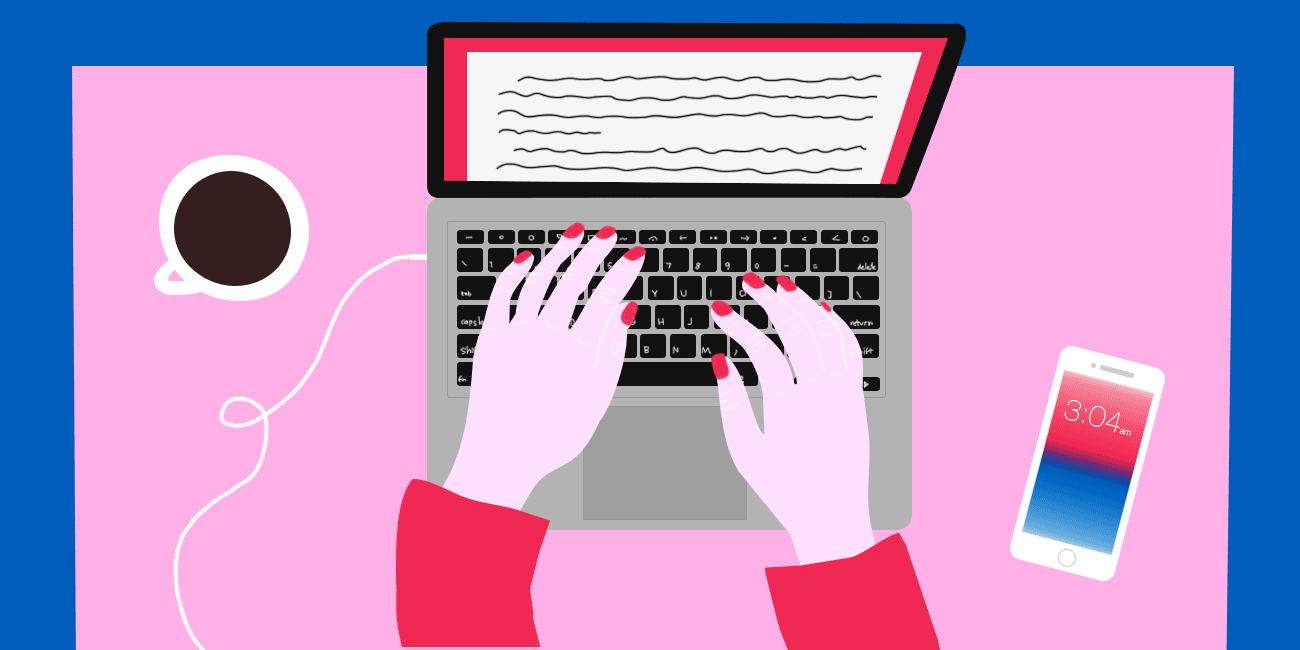 Be transparent and clear
A professional introduction should include these three parts or steps: who you are, what you do, and what others need to know about you. Be sure to showcase your experience as well as your most useful work-related skills:
Highlight your past accomplishments
Talk about your experience with previous clients
Mention your objectives and hourly rates
Clearly define your provided services
You need to master the art of pitching yourself as a professional. However, don't turn this into a sales pitch or just rattle off a list of your achievements, since your potential clients might lose interest.
---
Showcase your skills
The freelance landscape is rapidly changing, so staying updated with the best existing freelancing platforms is critical for any freelancer who is looking to succeed. The "About me" section is the first thing potential clients notice about your profile, so your main goal is to grab their attention and make a great first impression.
HYVE has an extensive list of standardized skills that can help quickly identify your strengths and connect you with adequate projects and gigs. Using relevant keywords in your freelancer profile and mentioning similar previous experience in the description represent a proven method to attract projects and gigs that are a good match for your skillset. This will enable potential clients to determine if you are the perfect match for their projects.

---
Create an introduction video
What's more personal than letting your clients get to know you and your freelance skills through a compelling video?
Introduction videos are particularly helpful when applying for freelance gigs within the sales & marketing or digital & media sectors, as you can present your great communication skills and prove that you're connected with the latest tech trends.
Start with a great script, explaining who you are, the type of projects you want to work on, and lastly state your previous experience. For instance, in case you are a freelance video editor, the best way to present your skills is by originally showcasing them. Rather than compiling a list of abilities, credentials, and qualifications, edit together a creative reel of some of your best work.
---
Have a portfolio ready to go
Whether you are a copywriter, web designer, or developer, having relevant samples of some completed projects can do wonders when actively seeking gigs.
A good online portfolio can be a great way to attract your first clients and start building a reputation for yourself.
It's important to always keep your portfolio updated so that the clients can see your most recent work. Include a brief description of how you tackled each project, the challenges you faced, and how you overcame them. Make sure to add a link to your digital portfolio or personal website with your resume. Once you have the proper portfolio to prove your experience and perfectly illustrate your work, you can also raise your freelancing rates.
                                            This is your time to shine!
---
Pay attention to details
If you've ever sent an email without including the attachment, then you understand the importance of paying attention to even the smallest of details.
Attention to detail is the ability to achieve thoroughness and accuracy when accomplishing a task. It also implies that you are transparent about how projects are carried out and that your reasoning behind all your work-related decisions is sound. Being consistent in performing high-quality work is key to getting more project opportunities while building up your online reputation as a freelancer.
Take the time to learn how to create proper emails, make phone calls, and double-check the details of communication with your clients. By showing a level of professionalism and proactiveness that they were not accustomed to, your work will suddenly be worth a lot more.
---
Always build your pipeline
As you might guess, networking can help pave the way for your success as a freelancer, and it's highly recommended that you prioritize it. This also implies consistent marketing of your services across social media or on your website, as well as networking with other freelancers.
Nowadays, there are plenty of niche-specific ways to touch base with potential clients, all without leaving the comfort of your own home, like:
online conferences and networking events
forums like Facebook or LinkedIn groups, Subreddits, Discord servers
freelancing platforms, including HYVE.
---
Establish trust
If you are new to the freelancing industry, then good communication is the only thing that could help you to get clients. Encourage your clients to be open and honest with you, and get them to share information and problems they might encounter so you understand the whole picture when starting a project. Actively listen to their needs, concerns, or issues and always deliver the best service possible, fitting all their requirements.
For example, reports are a concrete approach to show your client that you're on top of their project. It could be a formal report outlining your progress, or it could simply be a weekly email that highlights the progress of your work and outlines what you'll be focusing on next. It's good to propose improvements but keep them simple and within the scope of your client's needs.
---
It's important to remember that the type of relationship you build with your clients is a two-way street. And there is no other way to find clients than by signing up on a new and decentralized platform such as HYVE. Compared to traditional platforms, HYVE offers unique functionalities, such as decentralized dispute resolution, instant payments, and most importantly, lower fees. Also, it creates a completely collaborative environment, bound to attract professionals from all areas, meaning that it represents the optimal starting point for finding the right clients that could enhance your freelancing career.
As you continue to freelance your way to success, you'll see that building a network of great clients will no longer be one of your biggest issues — you'll be too busy juggling all the work coming your way.
🐝 Want to learn more about HYVE?
🐦 Follow us on Twitter.
🗨️ Join our Telegram Group.
📢 Join our Announcement Channel.
💡 Join our Discord.
✅ Follow us on Instagram.
👍 Like us on Facebook.
🌍Visit our Website.