How to kickstart your freelancing business in 2022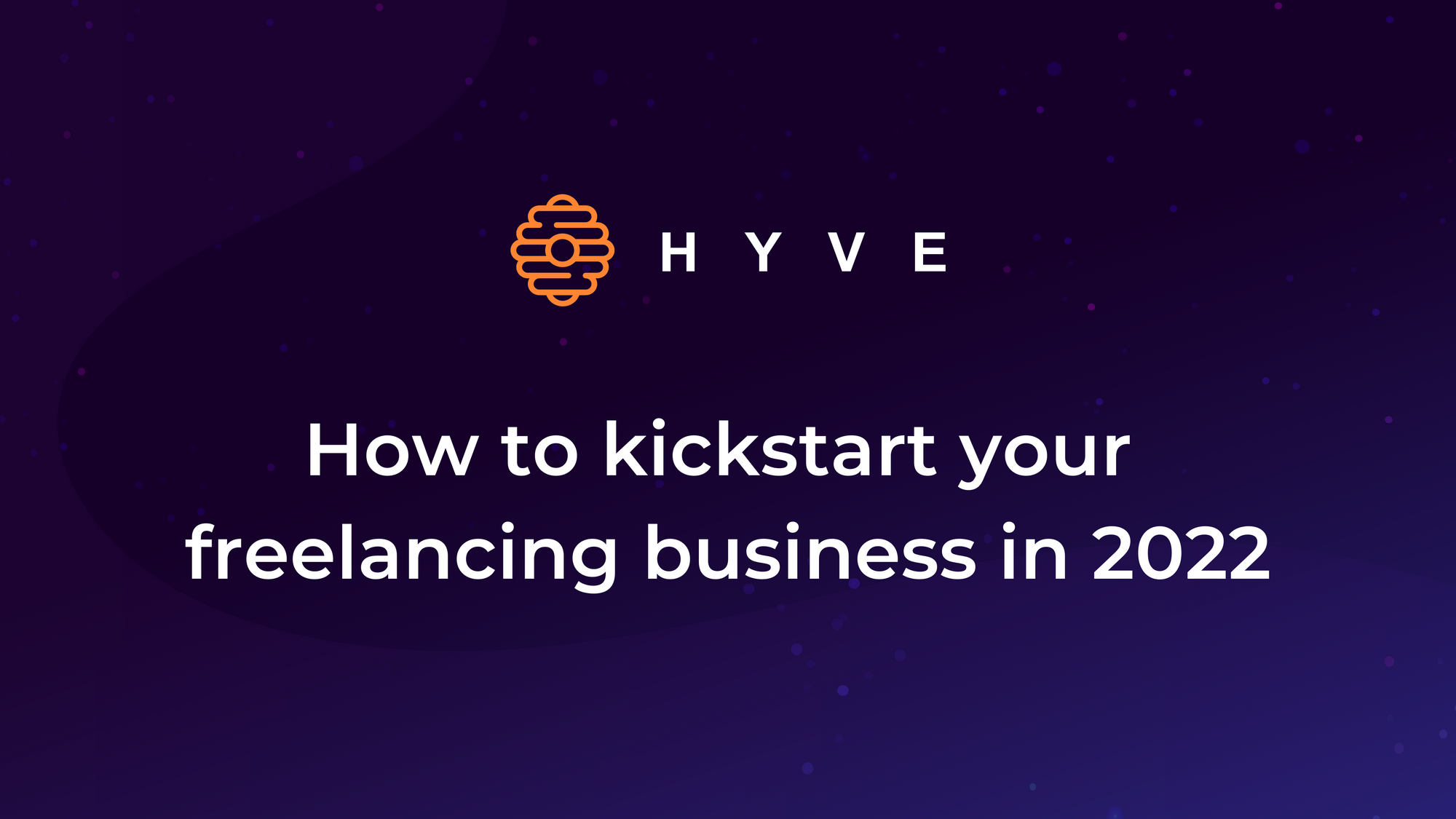 With the rise of technology, the future of work is undergoing a massive shift, mostly triggered by the COVID-19 pandemic. With most jobs allowing for remote delivery, and many employees feeling disgruntled with their regular positions, people have taken up freelancing, either as a side hustle or a full-time occupation. Freelancing gives you the freedom to earn up to 6 figures from the comfort of your own home while setting your targets and deadlines and being your boss. Nevertheless, starting and managing a freelancing business is far from a simple task. You`ll be responsible for handling all admin aspects, including setting your rates, pursuing potential work opportunities, and paying taxes. Sure, it's going to require determination, time, and resilience – but you can do it!
Is there a better way to calm down the rising anxiety? Start planning.
Anticipation is vital—don't risk giving yourself a big headache later down your freelancing journey. Let's explore the key points you'll have to address before starting your freelancing business in 2022.
---
Build your brand
A personal brand is a must-have since it allows you to build your freelancing business, differentiate from the rest and consequently increase your income.
Firstly you need to decide what type of work your freelance business will be specialized in. Are you skilled at writing? Do you have a robust background in web design or SEO? A good-looking website that's easy to navigate, and showcases your professional skills will persuade potential clients. Trust us, it`s important to show your clients that your freelancing business is legitimate.
Don't forget about social media: LinkedIn, Facebook, Twitter, and Instagram are incredibly useful! Start posting updates on your latest projects and useful information related to your freelancing services, to reach your target audience.
---
Have a clear understanding of your financial situation
Familiarize yourself with personal and business-related expenses and calculate how long your savings can support you. Examine your financial situation carefully, and identify the point where you might have to jump ship if things don't go as planned.
Clients may not always pay on time and projects may fall through last minute. Understanding your finances will help you get a clear picture of what you can expect going forward, thus giving you an idea of how to handle any upcoming problems.
You'll need to figure out your exact expenses, such as income taxes, health insurance, and living costs, and later make a budget that works for you.
---
Set measurable goals
According to Forbes, 47% of hiring managers are more likely to employ independent professionals, due to the COVID-19 crisis. Not only is it more popular to become a freelancer than ever before, but companies are getting increasingly comfortable with the idea of hiring freelancers rather than having full-time employees. It is more cost-effective and allows for further choice in terms of skill planning for projects compared to having a regular employed professional. Therefore, with such high demand, it is the perfect timing for YOU to become self-employed and start a freelancing business.
What do you want to achieve in your freelancing business within the next five years? How much are you willing to prioritize your business? Do you want to raise your rates to a certain level, or cut your working hours to a specific point?
These are only 3 goal-setting questions that can help you identify optimal business objectives at this point.
Be sure to set different kinds of goals —  specifically short-term, long-term, and ongoing. Moving forward, it is necessary to keep track of your key performance indicators.
---
Set your freelancing rates
If you are just starting your freelancing business, then you need to carefully consider your competition and then decide on your pricing strategy.
Your rates will likely vary depending on each client, project, deliverable, or even client location. Usually, high qualifications coupled with many years of experience involve higher rates. If you are highly specialized, make sure you are earning a fair amount.
It could be helpful to reach out to other professionals in the freelancing industry to see their rates and how those price points are working out for them. Knowing how to manage your business is essential to your success.
---
Prepare to scale
Scaling your freelancing business can help you meet increasing market needs and keep burnout away.
At a certain point, it simply becomes impossible to take on every single aspect of running your business alone. Not only do you risk burnout, but your potential income is limited.
If you don't want to or can't acquire a new skill yourself, consider partnering. For example, if you are a freelance marketing social media specialist you could join forces with a marketing strategist to offer your combined services to clients. By doing so, you can open the way for new clients and keep on increasing your rates.
---
Find prospective clients on freelancing platforms
Prioritize learning how to effectively market yourself as a freelancer, it does you no good if you're the best in the industry but nobody knows you. Traditional freelancing platforms are quite consolidated, with many finding it hard to stand out compared to others. Furthermore, the perceived usage fees usually take up a good chunk of your hard-worked income. So the best advice is to be a first-mover and find a high potential platform, with room for growth, where you can showcase your skills and build a strong reputation.
HYVE is a great platform where you can find jobs or gigs and grow your freelancing business. Being a blockchain-based, decentralized platform, HYVE is entirely community-driven, ensuring collaboration securely. HYVE has managed to automate trust between parties, through a built-in dispute-resolution system, as well as escrow payments, which are instantly released upon completion of a task.
The next step is to create an outstanding profile on HYVE, highlight your skills and make yourself visible to potential clients. The best part? It only takes a few minutes to set up your profile and you now have the opportunity to access a freelancing marketplace.
Not only does HYVE ensure privacy, fairness, and transparency, but it also eliminates transaction fees and provides unique collaborative tools, making it more than just an enticing option for you to start your freelancing business.
---
Perks like setting your working hours and pursuing your dreams are certainly appealing — but a significant amount of energy, strategy, and planning goes into earning those benefits. The process of starting a freelance business is overwhelming, but all the hard work is worth it.
It takes time, energy, and a ton of networking to build a successful business. However, there is no better time to try it out and no better place than HYVE. Just keep in mind that you should be professional and consistent, and most importantly, keep your clients happy!
🐝 Want to learn more about HYVE?
🐦 Follow us on Twitter.
🗨️ Join our Telegram Group.
📢 Join our Announcement Channel.
💡 Join our Discord.
✅ Follow us on Instagram.
👍 Like us on Facebook.
🌍Visit our Website.