How to manage your finances as a freelancer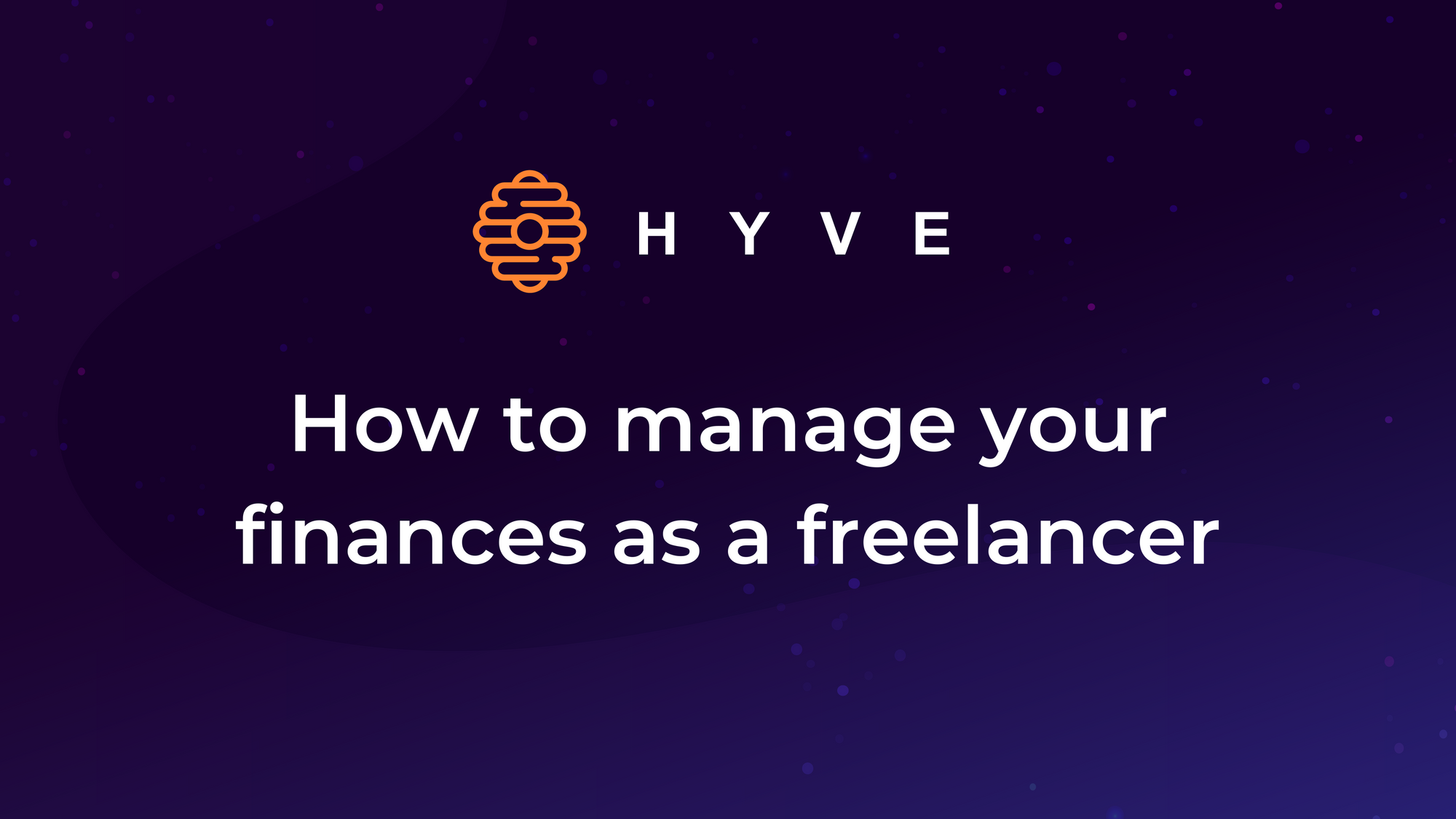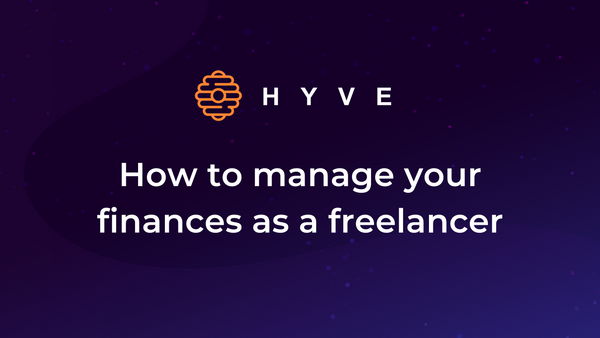 One of the main downsides of being a creative freelancer is that we aren't usually too concerned with our finances. Talking about money is something that we should emphasize more as freelancers since it is crucial to your career and probably the main for performing freelancing work. It's essential to keep track of your finances, regardless of whether you're freelancing full-time or doing it as a side job.
As a freelancer, you are responsible for managing your time, work, and resources, while also having to deal with unpredictable income patterns. But don`t worry - with strategic planning and a few financial tips, you can still enjoy the perks of the freelancing path!
So how do you properly manage your money when you're working for yourself? We've got you covered: here are some tips to stay on top of your money management skills.
---
Check your finances weekly
Keep track of everything, including fixed expenses (rent, utilities, health insurance, etc.) and other miscellaneous expenses that may vary each month. It will be easier to avoid overspending if you have a clear picture of your budget situation at the beginning of each week.
This can help you plan your expenses so you don't run the risk of going into an overdraft. Try using a tool like Mint, which can automate the process of expense tracking and organizing. Once you have a full picture of your expenses, you'll have a better understanding of where you can cut costs. Figure out how much you spend on average in a month and from there you'll know how much additional income you'll need to be bringing in.
---
Set aside money for savings
We know it's tough to save money, especially when your income is unpredictable. With that in mind, it`s best to be prepared for an emergency or a dry spell of client work, specifically when freelancing represents your main source of income.
Savings are increasingly useful, as they give you a cushion to fall back on in the future. Regardless of the method, you choose to top up your savings account, the most important thing is consistency. If you are looking for a conservative approach you could deposit into a typical savings account. However, if you are looking for a more lucrative opportunity, you could research investing in assets such as stocks or cryptocurrencies, yielding a higher rate of return.
Financial stress levels significantly decrease once you realize that you'll be okay even if stop working for a while, relying solely on your savings. You owe it to your future self to start planning and saving money NOW!
---
Separate your accounts
Having a separate business account will help you keep your finances organized. It will also mean that you will avoid confusion and it will be easier when it comes to paying taxes and claiming expenses. Tools like Invoicely are incredibly useful in keeping track of all your freelance transactions with your clients.
As a freelancer, you will also be responsible for your bookkeeping by tracking every business-related expense.
Having different accounts can help you get a better grasp of how much money you need for work or personal expenses. Another piece of advice is that you could set up recurring payments for your regular outgoings to better understand your overall cash flow. Bank transfers can be set up for costs related to travel expenses, taxes, training courses, etc.
---
Get your taxes in order
If you're a freelancer, and especially if you are new to the game, nothing dampens the high of being your boss like having to pay taxes.
To keep your finances in order, file your taxes as soon as the deadline is looming and the previous year's filing is completed. Additionally, you may be required to pay state income taxes as well as local taxes.
Nevertheless, if you have been freelancing for a while now and still struggle with taxes, try easing into it by finding help. Above all, a good accountant specializing in doing taxes for freelancers will provide the reliable financial information you need to make key decisions, helping your freelancing business grow faster while saving you money.
Choose someone who has a good grasp of freelancing finances. When freelancing is your main occupation, managing your finances by yourself can be time-consuming, but on HYVE you can find freelance accountants or virtual assistants, which can help scale up your freelancing business. Find the right people to assist you so that you can concentrate on growing your business!
---
Maintain or set up an emergency fund
As a freelancer, you are much more vulnerable to big financial changes, like the sudden loss of income, since lots of unforeseen circumstances might arise.
The idea of an emergency fund is to keep at least six months' worth of all of your expenses in case of an unexpected event. Uncertainty might occur at any step, with periods where income might be scarce and inconsistent.
Your emergency fund should be held in a safe and easily-accessible account. A savings or money market account with a local or online bank is an excellent choice. The more you set aside for your emergency fund, the better. It`s also important to refrain from using the money for anything that doesn't qualify as an emergency.
---
Find affordable health insurance
No matter what kind of work you're performing as a freelancer, every profession comes with a particular set of common risks.
Getting health insurance coverage can help you avoid financial distress when an unexpected event occurs, especially if freelancing represents your main source of income. Identifying your medical needs is a great place to start when considering your health coverage options.
If you choose the wrong health insurance, it can end up costing you even more in the long run. Even if it sounds like a bummer, it doesn't have to be.
While it's not as simple as employer-based coverage, you do have options for health insurance as a freelancer. If you do the right research, you can find a healthcare option that works best for your income and situation. Nowadays, health insurance plans are abundant, with all kinds of benefits and coverages.
---
Even though managing your finances as a freelancer can seem stressful, with effective planning, vigilance, and prudent spending, you can master financial management and pave the way to reach your goals.
If you`re just starting freelancing, a good consideration is to look for a platform that minimizes fees to maximize your earnings. In this case, you could try out a decentralized freelancing platform, such as HYVE.
HYVE is a blockchain-based freelancing platform, which has the mission of revolutionizing the workforce industry, by eliminating the middlemen. Freelancers provide their services through offers as well as look for tasks and jobs posted by employers.  
In addition, HYVE has numerous unique features and subfeatures, making it the perfect and most lucrative option for you to start your freelancing career. Lastly, since HYVE is still new compared to traditional platforms, you have a higher chance of establishing a presence and finding opportunities quicker!
Curious to learn more? Now, all that you have to do is to get out there and keep on freelancing your way to success. Good luck!
🐝 Want to learn more about HYVE?
🐦 Follow us on Twitter.
🗨️ Join our Telegram Group.
📢 Join our Announcement Channel.
💡 Join our Discord.
✅ Follow us on Instagram.
👍 Like us on Facebook.
🌍Visit our Website.