How to protect your Crypto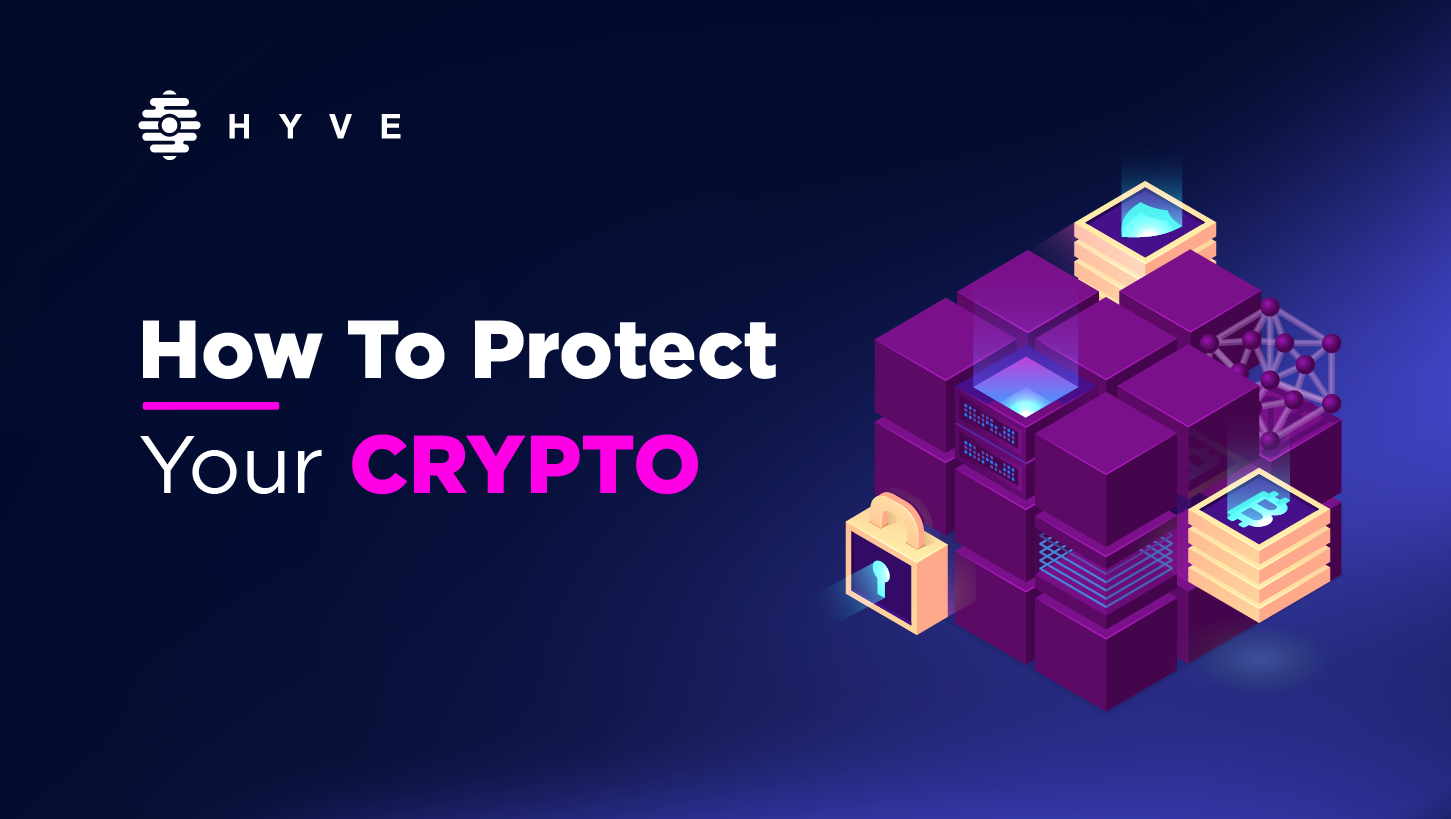 It's been a wild couple of months in crypto, with the FTX collapse shaking crypto markets and eroding trust within the community. The emergence of cryptocurrencies has revolutionized money as we know it, allowing for transparent, yet private money transfer between two parties, in an increasingly secure environment.
Nevertheless, due to a complete lack of regulation, as well as the increasing gold rush, many have been driven to invest without researching and the crypto landscape resembles a wild west. There's unlimited potential for enrichment, but also unlimited potential for hacks, insecure links, ponzi schemes, and bad actors.
The FTX scandal and subsequent contagion effect have proven that even prominent players can fall, creating a ripple effect, as reputable tokens and projects are now coming under scrutiny too.
If you have started your Web3 freelancing journey during the last year, it is normal to have doubts now, seeing most tokens fall from an all-time high and experiencing the recent uncertainty and fear.
Did you know?
HYVE supports payment in almost 100 cryptocurrencies. There is no better time to start earning than now, since HYVE has lowered fees down to 0% for listings in $HYVE and 2.5% for the rest.
However, Web3 and the Blockchain environment will provide immense future benefits, with institutional adoption still gaining traction, regardless of recent events. This means that there is no better time to reconsider your assets, devise a strategy and accumulate.
How could you accumulate without putting your funds at stake? Of course - by freelancing on HYVE and receiving payment directly in any cryptocurrency of your choice (we currently support almost 100 tokens). You should note that HYVE does not provide any investment advice, but what we can tell you is that keeping your crypto safe is an absolute must!
---
Devise your strategy!
Converting Crypto into FIAT currency requires you to go through a centralized exchange (CEX) where you could trade any supported token for a variety of real currencies. In addition, some CEXs provide you with a debit card, which enables you to spend your hard-earned crypto in the real world, for seemingly very little fees. CEXs usually offer major loyalty incentives (cashback, discounts), to convince you to spend as much crypto as possible, thus enabling you to store most of your assets there.
HYVE believes that CEXs play a vital role in the crypto ecosystem, allowing projects to gain necessary liquidity and trading volume, while enabling users to trade, swap and engage in futures markets. However, during intense market stress, users panic and quickly withdraw assets, causing bank runs that lead to a liquidity crisis.
Where can I buy $HYVE?
$HYVE is available on a multitude of CEXs, including Gate.io, KuCoin, MEXC and BitGlobal.
Recent events are unique and should not be indicative of the general crypto sector. Just like regular banks in times of crisis, CEXs can crumble and face issues. It is important not to put your eggs in a single basket, just like you'd do with bank deposits and regular investments. Moreover, you should always check out whether your chosen CEX has released Proof-of-Reserves, highlighting that their assets are backed 1:1.
A healthy allocation is dependent on market conditions and sentiment (i.e. 60% on CEXs and 40% in safe storage), with the split amended depending on prices. Therefore, in a bull-run you could move more of your assets into exchanges to mark your profits and trade. As soon as things go south and some businesses go bankrupt, you could move some of your assets back into safe storage, namely back into your digital, decentralized wallet or your physical ledger.
---
Set up a digital wallet
By now you might be a bit familiar with the crypto world, especially if you have been freelancing on HYVE. You can easily sign up to the platform by using your Metamask wallet, allowing you to earn crypto directly. For those who are not familiar, Metamask is a digital wallet, which allows you to hold multiple crypto assets over a variety of blockchains/networks.
When setting up a digital wallet, you will receive a seed phrase, usually having anywhere between 12-18 words, arranged in a specific order. It is important to store that phrase somewhere safe, and specifically offline. The reason for this is that if someone hacks your phone or laptop, they might gain access to your seed phrase and access your Metamask wallet. While digital wallets are not perfect, they offer you a sense of ownership over your tokens.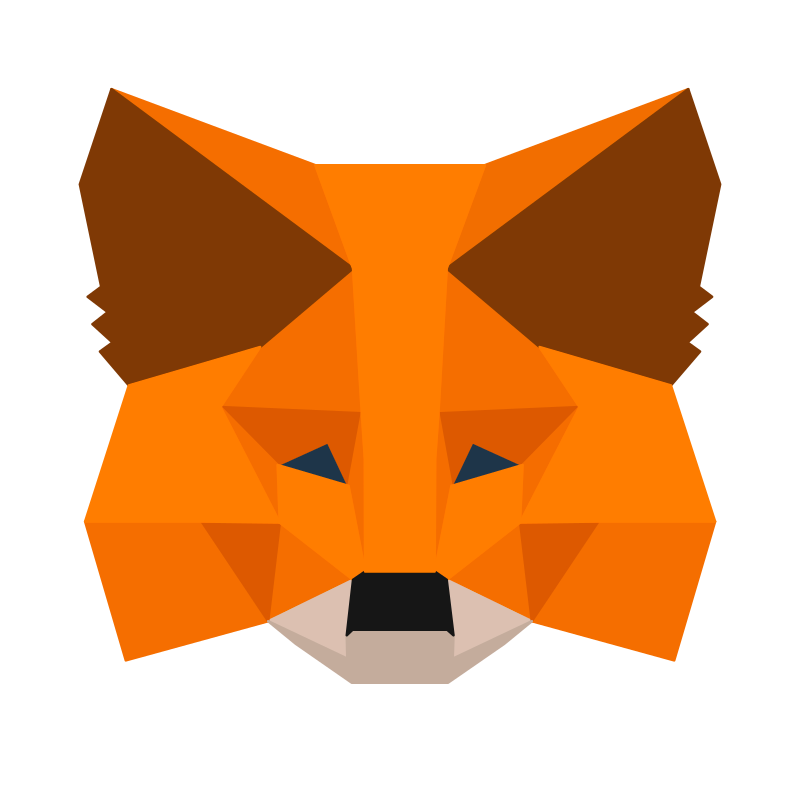 Moreover, digital wallets allow you increased flexibility in performing crypto transactions, sending funds to any address in a transparent yet private manner. In addition, you could interact with different protocols, swap assets in decentralized exchanges, and even stake or take part in yield farms to maximize your earnings. Yet be aware that there are many frauds and nefarious actors, but we will detail that later.
In case you missed them:
Add HYVE's contract addresses to your digital wallets!
ETH: 0xd794DD1CAda4cf79C9EebaAb8327a1B0507ef7d4
BNB: 0xF6565A97Dc832d93DC83B75EE9aa5c7e8ecB0F9d
Polygon: 0x61aee582896064ecd5d85d66a32ddeb5574a699d
Fantom: 0x90b89e881961E1053AeaDdbA13217d56F747349a
---
What is cold storage, and when to use it
Cold storage is the safest and most efficient way to store your cryptocurrency since it requires offline, physical storage. There are certain devices you can use, including the Ledger Nano X and Nano S, with Trezor being a viable alternative.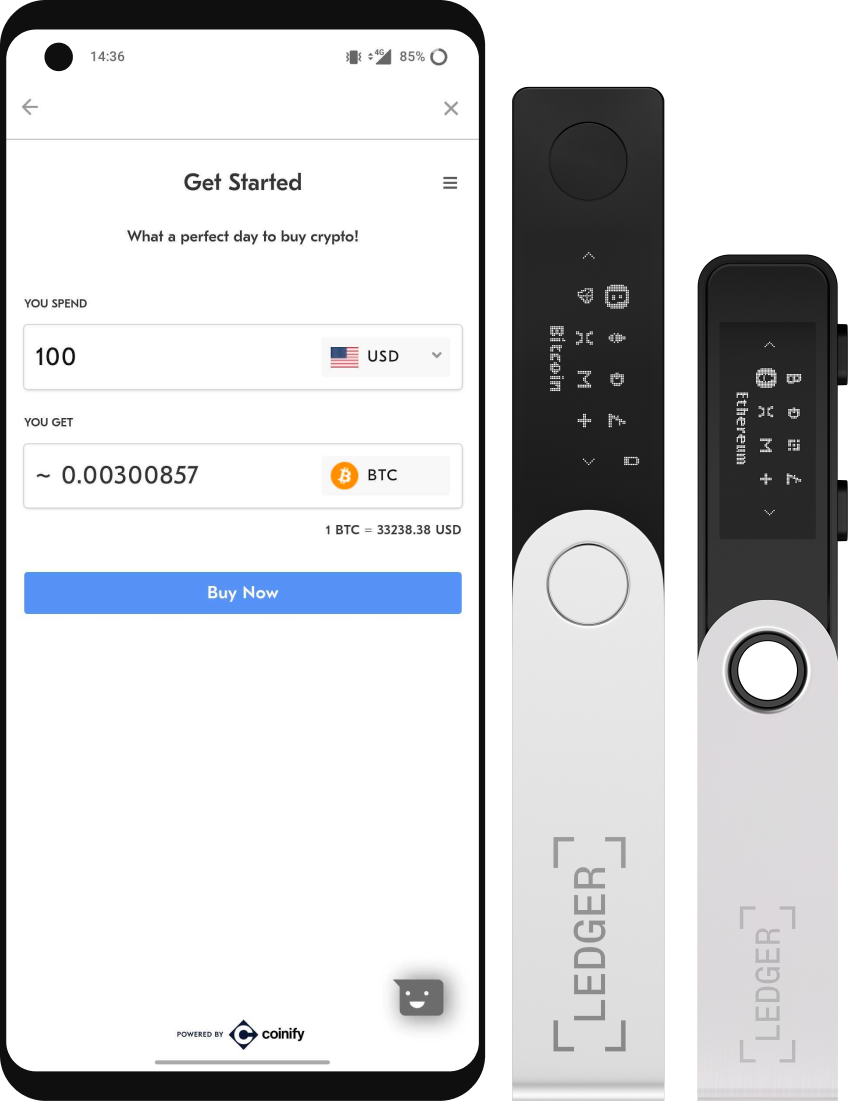 Many centralized exchanges allow you to send your crypto assets directly to your physical devices. It is important to check multiple times, so that you ensure you have sent it to the right address (a good technique is to send lesser amounts beforehand and ensure that funds have reached your ledger). Remember that network speeds may vary, so don't panic if the transfers are not instantaneous.
It is important to keep your physical ledger in a safe spot, alongside your seed phrase, as well as your pin. Do write the phrase somewhere secure, preferably offline, and make sure you don't lose the piece of paper. Ledgers offer increased security, yet they reduce flexibility in operations and transactions. For this reason, we suggest distributing your assets in a mix between a digital, decentralized wallet and a physical ledger, with long-term assets held in offline storage.
---
Don't be a fool - do your own research!
We know that cryptocurrencies have enabled many promises of the poor to the extraordinarily rich, yet some users cannot separate good opportunities from hidden scams. If you see an APY of 200%, most of the time, it is just too good to be true. Stablecoins interest rates reaching 20% per annum - well, that is something many did not acknowledge as a Ponzi.
Nevertheless, 2022 was a year of reckoning, with many understanding that due diligence is important before investing. When finding a new project that promises too good of an opportunity, be sure to check its whitepaper, see whether they're audited and look for more information within online communities. Remember never to invest more than you are willing to lose, since crypto markets are still an emergent sector.
The crypto world is still a novel place, with new developments occurring on an almost daily basis. It is quite clear that blockchain and web3 will play a significant role in the near future, yet until then you must be aware that there are many bad actors, looking for a cut of any excited newbie.
---
HYVE recommends that you keep your crypto safe and continue earning and accumulating. By providing your services on our platform, you could earn crypto directly. What is more, HYVE has become the global web3 job directory, meaning that many established projects are looking to hire.
If you want to make a career switch, this is the perfect timing, as many companies are looking to consolidate and build. Find projects you genuinely care about, get invested and help develop web3 together!