How to protect your mental health when working remotely
As freelancers, it's easy to get lost in the vortex of our screens, tirelessly working towards our deadlines. Factors such as irregular working hours, higher ownership of projects, increased responsibilities, reduced job security, and in most cases isolation can cause mental health issues, especially for freelancers.
That is why taking care of mental health is a vital part of a successful freelancing journey. When you've got your mental health in check, not only are you more confident, but you can cope with the daily pressure and stress.
Working from home can create anxiety, alienation, and even unhappiness. Fortunately, there are strategies you can adopt to alleviate such unwanted feelings. However, you should keep in mind that these suggestions don't represent a substitute for professional advice.
Stay connected with friends and family
In the words of Aristotle, "man is by nature a social animal - society is something that precedes the individual". We are social beings, thus even virtual interaction can boost your mood. Being so engulfed in work can disconnect you from the real world, distancing you from people you consider important.
Use technology to your advantage and keep in touch with your loved ones through constant video calls or messages in group chats. Take the time to talk to someone about your feelings and what you're going through - it helps to have someone listen.
Maintaining healthy relationships with people you trust is important for your mental wellbeing. Mental health affects everyone, thus it is important to talk through your issues and seek help where needed.
Besides family and friends, you could find ways to get involved with your local community. Connecting with other like-minded individuals will help you relate better with others and in turn, decrease feelings of loneliness. Try volunteering or joining community-related clubs to meet new people.
Prioritize self-care
It's critical to remember that all the stress and anxiety we feel due to the COVID-19 pandemic is temporary, and eventually all might return to some sort of normalcy. Nevertheless, until then it is important to take care of yourself. Contrary to popular belief, self-care does not have to be lavish or expensive. The simplest things can often make the biggest difference.
You are in charge of your work and your clients, which means that you're responsible for improving your productivity by keeping yourself happy and well-rested. A good starting point to get your mind in order can be breathing meditation - just sit quietly and slowly focus on your breath for two minutes.
Explore various self-care strategies such as mindfulness, yoga, meditation, art, or exercise when trying to manage low mood, stress, and anxiety. One important thing to remember is that self-care works differently for everyone. You should never feel guilty for taking care of yourself - you deserve it!
Keep track of your feelings
While we may not be able to completely avoid the stresses or inevitable sorrows of modern life, there are several ways to protect yourself and your mental health.
Be mindful of your changing thoughts and feelings! Enjoying positive emotions such as joy, peace, and love can rewire your brain to experience even more good feelings. Making a few simple changes in your life can have a huge impact, by doing more of what makes you happy and less of what makes you stressed you will enjoy work from a different perspective.
You can create mitigation mechanisms to effectively avoid or prepare for difficult situations, by managing your feelings. For this reason, you could use an app to aid you in tracking your moods. Such an example is Moodfit, a free app that also provides exercises to help address negative emotions.
Once you understand what you are feeling, then you can better control your mood and emotions, meaning that you can fully concentrate on your work.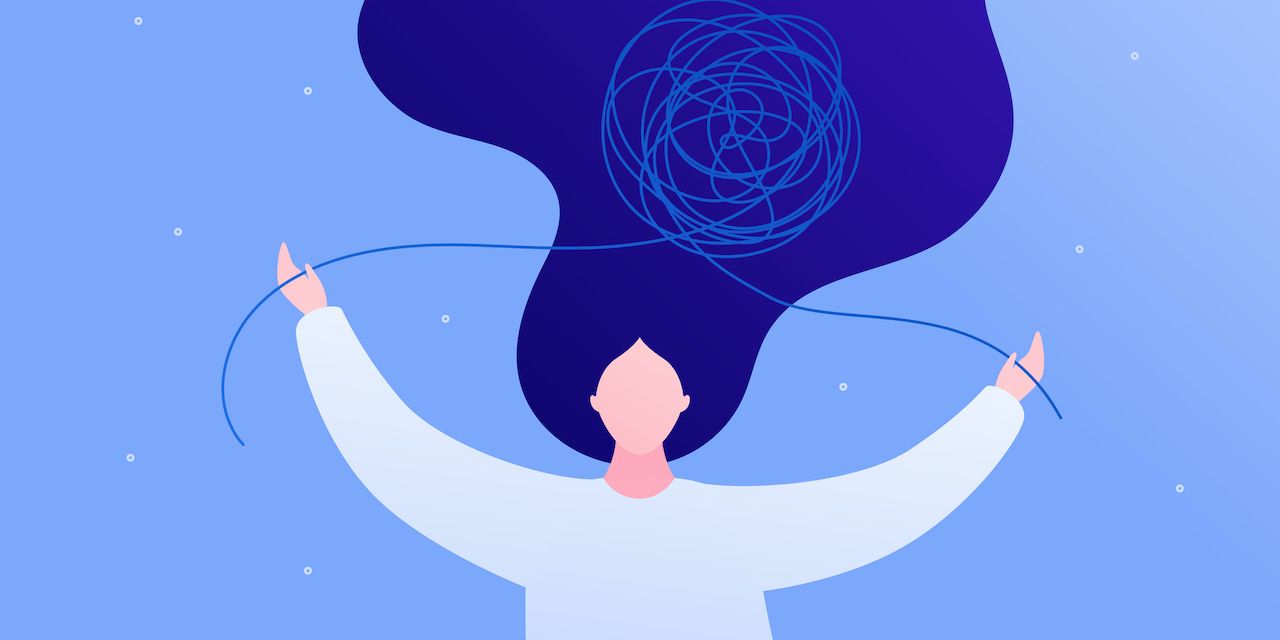 Don't glorify long working hours - get some sleep
Getting a good night's sleep can make a huge difference both in our lives and our mental health. Sleep deprivation is a real issue that can leave you feeling irritable and exhausted in the short term. Nevertheless, it does have long-term health consequences, meaning that risking your wellbeing should not be done for any project, or assignment, regardless of how lucrative or profitable it is.
Properly managing your sleep schedule not only improves your mood but also increases your productivity during the day. When you get enough sleep, you are better equipped to cope with stress, handle problems, concentrate, and remember things.
Create a ritual at the end of the day that is comfortable and cozy, so that getting into bed feels welcoming. Maintain your regular sleeping pattern and stick to good sleep practices. If you are still struggling with creating a proper sleeping routine, you could use Headspace, a meditation app that will help you clear your mind so that you can easily fall asleep.
Learn new skills
Keeping your mind engaged with new ideas and experiences is an important part of your mental wellbeing. The satisfaction of learning something new, whether it`s a new hobby or some new skills to advance your freelancing career, will improve your self-esteem and mental health.
Get creative in the kitchen and try a new recipe, give yoga a go, explore a new art gallery, listen to a Naval podcast, anything that makes you feel good and improves your skills.
By learning new things (even if you might not be very good at first), we feel better about ourselves, and discover activities that help us overcome the boredom or loneliness caused by remote work. You should try to find activities you enjoy doing and make them a part of your life.
Spend time outside
While we all enjoy the comfort of our homes, spending time indoors doesn't come with the same health benefits as doing things outside.
If you want to spend quality time outside, you don't want to be all distracted, constantly thinking about work. Instead, you should take the time to unwind, observe, and feel the ground beneath your feet, basking in the warm light of the sun.
Spending time in nature is proven to help alleviate anxiety and depression. If you aren't used to the outdoors, here are a few simple suggestions to help you get started and enjoy nature:
Take phone meetings outside
Exercise in your backyard
Take a hike
Go for a daily morning walk or run
Explore a local park
Watch the sunset from a rooftop
Plan at least one outdoor activity each weekend
---
Anyone can have a bad day or week, but that shouldn't discourage you. We know these times are challenging for everyone, especially if you are freelancing. The continuous uncertainty of the COVID-19 pandemic can quickly unravel projects or plans, making your efforts seem in vain.
If you've been having trouble landing clients recently or receiving payment for your projects, don't let this affect your mental health! Try venturing out to newer freelancing platforms, where you'll have a higher chance of standing out. HYVE might just be the perfect place for you, offering a blockchain-based, decentralized freelancing platform.
HYVE's mission is to revolutionize the workforce industry, by eliminating fees and intermediaries, allowing freelancers to earn an adequate amount for their work. Furthermore, its decentralized dispute resolution mechanism, as well as escrowed payments ensure that interaction between parties is done fairly and transparently. This relieves huge stress, since payment for your work is guaranteed and you know the platform isn't biased towards the client, meaning that you'll never have your account suspended for unknown reasons.
Taking conscious and proactive steps towards self-care will help you protect your mental health throughout your freelance journey. However, choosing the right platform to provide your freelancing services on also lifts a huge burden off your shoulders. Don't stress yourself more than you should - you've got this!
🐝 Want to learn more about HYVE?
🐦 Follow us on Twitter.
🗨️ Join our Telegram Group.
📢 Join our Announcement Channel.
💡 Join our Discord.
✅ Follow us on Instagram.
👍 Like us on Facebook.
🌍Visit our Website.