How to start earning money on the side
Freelancing has become an increasingly popular way to work in recent years, and for good reason. The idea of being able to work from anywhere in the world, on your own terms, and on your own schedule is an incredibly appealing prospect. Whether you're looking to escape the 9-to-5 grind, travel the world as a digital nomad, or simply work from the comfort of your own home, freelancing can offer the freedom and flexibility you're looking for.
ℹ️
In this blog post, we'll explore the basics of freelancing and how you can get started on your own freelancing journey. We'll also take a look at some of the most common jobs in freelancing, and the skills and tools you'll need to succeed.
Before we get started, make sure to sign-up for the best web3 platform out there. HYVE allows for fair payment in more than 100 tokens across four different blockchains, through instants and secure transactions. Moreover, we employ some features that are not found in any other platforms, including unbiased dispute resolution. What are you waiting for?
---
What is freelancing?
At its core, freelancing is the act of working independently for various clients rather than being employed by a single company. Freelancers typically work on a project-by-project basis and may have multiple clients at any given time.
Freelancers are often self-employed, which means that they're responsible for finding their own clients, setting their own rates, and managing their own schedules. This level of autonomy is one of the key benefits of freelancing, as it allows you to have complete control over your work and your life.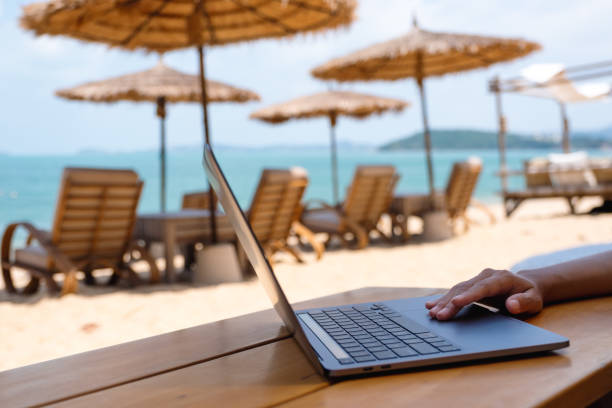 There are many reasons why someone might choose to become a freelancer. Some of the most common reasons include:
Flexibility: Freelancers have the ability to work on their own schedule, which can be incredibly beneficial for those with busy lifestyles or family commitments.
Freedom: Freelancers have the freedom to work from anywhere in the world, whether that's from a beach in Bali or a coffee shop in Paris.
Control: As a freelancer, you have complete control over your work and your career. You get to choose the clients you work with, the projects you take on, and the rates you charge.
Variety: Freelancers have the opportunity to work on a variety of different projects and with a variety of different clients, which can be a great way to expand your skill set and build your portfolio.
Income: Freelancers often have the potential to earn more than they would in a traditional 9-to-5 job, as they can set their own rates and take on as many projects as they can handle.
---
So how can you get started?
Identify your skills and expertise
The first step in freelancing is to assess your skills and expertise. What are you good at? What do you enjoy doing? What are people willing to pay for? Once you've identified your skills, you can start looking for freelance opportunities in your field.
2. Create a portfolio
A portfolio is a collection of your best work that showcases your skills and expertise. Creating a portfolio is essential for freelancers, as it allows potential clients to see what you're capable of.
3. Start networking
Networking is key to finding freelance opportunities. Reach out to friends, family, former clients and colleagues to let them know that you're available for freelance work. Attend industry events and conferences to meet new people and learn about new opportunities.
4. Join freelancing platforms
There are many freelancing platforms, such as Upwork and Fiverr, that connect freelancers with clients. However, these platforms have become overly saturated, meaning it is a harder chance to stand out.
What we suggest is trying to venture out into the web3 space such as HYVE. These platforms can help you jumpstart your freelancing career, which can be a great way to get started in freelancing and build your client base. Moreover, you get better compensation as well as the coming benefits of blockchain technology.

5. Set your rates
Setting your rates can be one of the most challenging parts of freelancing. You want to make sure that you're charging enough to cover your expenses and make a profit, but you don't want to price yourself out of the market. Do some research to find out what other freelancers in your field are charging,
---
Now let's talk about the top jobs in freelancing
Content Creation: Content creation is one of the most popular freelancing occupations, with a variety of different roles available, including writers, bloggers, and social media managers.
Web Development: With more and more businesses moving online, web development has become a critical skill in the world of freelancing. Freelance web developers are in high demand, and can work on a variety of projects, from building websites from scratch to maintaining and updating existing sites.
Graphic Design: Graphic design is another popular freelancing occupation, with businesses in need of everything from logos and branding to marketing materials and website design. Freelance graphic designers need to be skilled in a variety of design software and have a strong portfolio to showcase their work.
Programming: Programming is a highly technical field, but it's one that's in high demand in the world of freelancing. Freelance programmers can work on a wide range of projects, from building custom software to developing apps for mobile devices.
Virtual Assistance: Virtual assistance is a growing field in the world of freelancing, with many businesses looking for remote support with tasks like email management, scheduling, and data entry. Virtual assistants need to be organized, detail-oriented, and able to work independently.
Accounting and Bookkeeping: Accounting and bookkeeping are essential functions for any business, but not every business has the resources to hire a full-time accountant. Freelance accountants and bookkeepers can provide these services remotely, helping businesses manage their finances and stay on top of their financial obligations.
Translation and Localization: With the rise of globalization, there's an increasing demand for freelance translators and localization experts who can help businesses communicate with customers around the world. Freelance translators need to be fluent in at least two languages and have a strong understanding of the cultural nuances of each language.
Video Production: Video is becoming an increasingly popular medium for businesses to communicate with their audiences, and freelance video producers are in high demand. Freelance video producers can work on a wide range of projects, from corporate videos to social media content and YouTube channels.
---
In conclusion, freelancing offers a wide range of opportunities for those looking to work on their own terms and build a career in a variety of fields. With the right skills, tools, and networking strategies, anyone can get started in freelancing and enjoy the benefits of a flexible and rewarding career!