HYVE Dev Update: is this V2.7?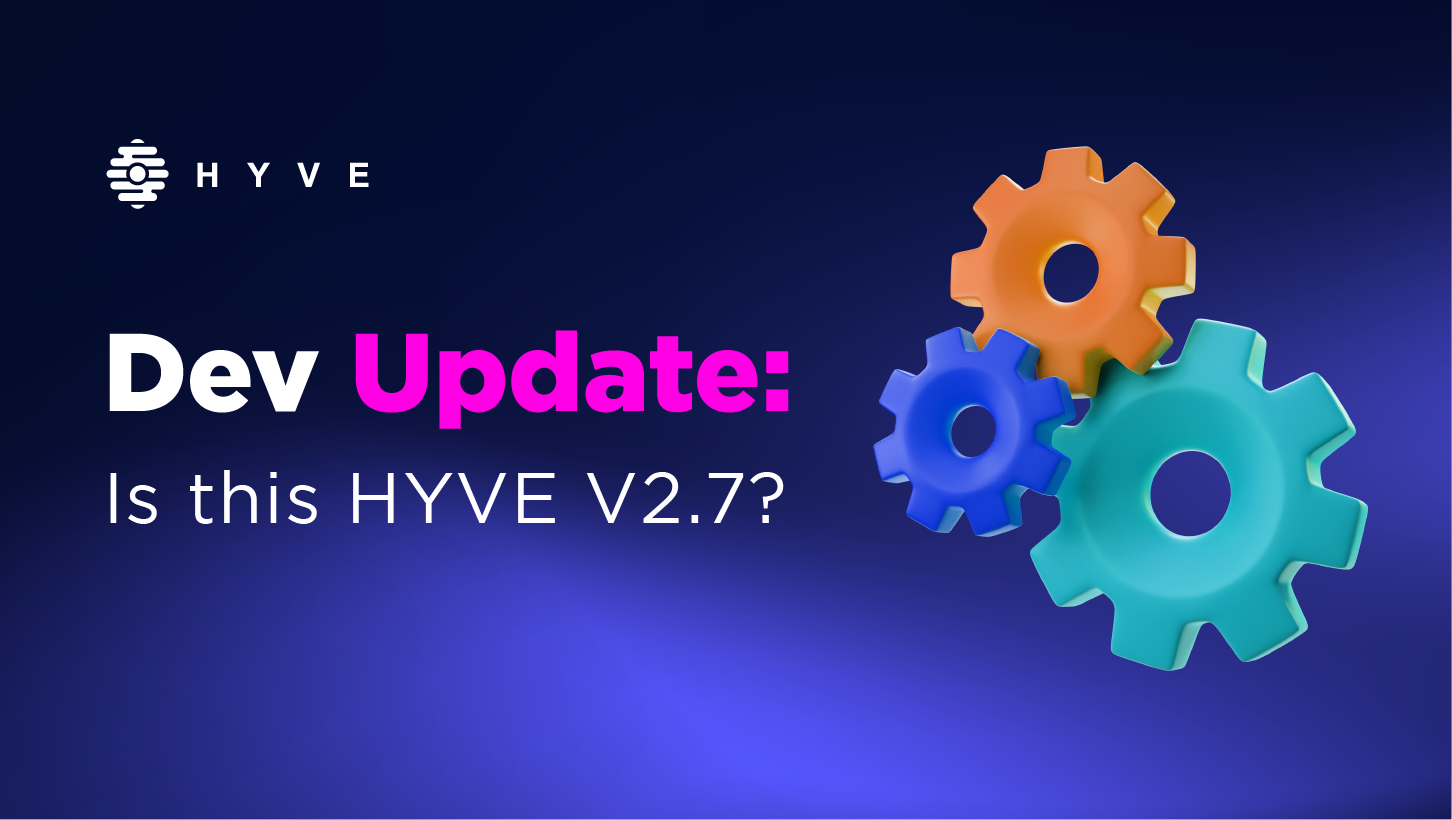 Well, well, well - if it isn't your favorite freelancing platform returning with yet another Dev Update!? You thought this was going to be another token integration, didn't you? Besides integrating various projects, we like to improve our platform quite often, in order to deliver a pristine UX/UI, as well as foster the adoption of web3 freelancing.
Since our last dev update, which was a couple of months ago, we have done a lot of things in the meantime - from blockchain integrations to bug fixes and overall feature improvement. You could even say that this update is even HYVE V2.7! Let's dive into it.
👍
You talked, we listened! Every platform improvement mentioned on our Telegram group, we add it to a backlog of upcoming tasks that get solved in sprints by our team. Drop us more mentions on X so that we can solve it within our next iterations.
---
Let's talk about improvements
Quality goes above all at HYVE and in our typical fashion, we have successfully implemented incremental improvements, which are meant to improve the UX/UI and simplify the freelancing experience. To start it off, we have added a wallet page, which can now be easily accessed and checked by our users.
Moreover, we have added a modal for withdrawing earnings, which also provides an estimation for the network fee associated with the withdrawal action. While we are talking estimations, we have fixed the gas fee value estimation for all the contract interactions.
As we mention exact numbers, the ~ sign, followed by a number that symbolizes that the showed value is a very close approximation of the real value - just a FYI when you see it on the platform!
And now fixes!
HYVE is a great platform and overall we want the best integrations on our platform. However, we treat small bugs as a top priority and one of them was the banner carousel which had a faulty aspect ratio. Moreover, as we understand that large decimals are annoying, we have set the limit at two for any listing, including approximations.
Furthermore, listings now have a lower limit for their starting price. In conclusion, we have clicked the subscription option to our newsletter for our dear users, as they can now check their subscribed status. For this reason, this is a clear sign that you should subscribe to our Substack for exclusive content on HYVE, as well as the latest news and snippets in web3.
---
Two new blockchains in two months
As mentioned in our 2023 roadmap, we said that Q4 will be reserved for partnerships, as well as developing our blockchain infrastructure even further. For this reason, we have identified a shortlist of compatible blockchains and projects, whose ecosystems we want to be part of and increase our supporter base even further.
For this reason, we started with Avalanche, an integration that was long overdue. Avalanche is one of the most versatile blockchains, being known for its reliability, scalability, security, and high transaction speed. Moreover, its community is one of the best within the web3 space, favored by developers and users alike. Maybe next year you'll get to see HYVE at Avalanche Summit in Barcelona. Click on the picture below to find more info.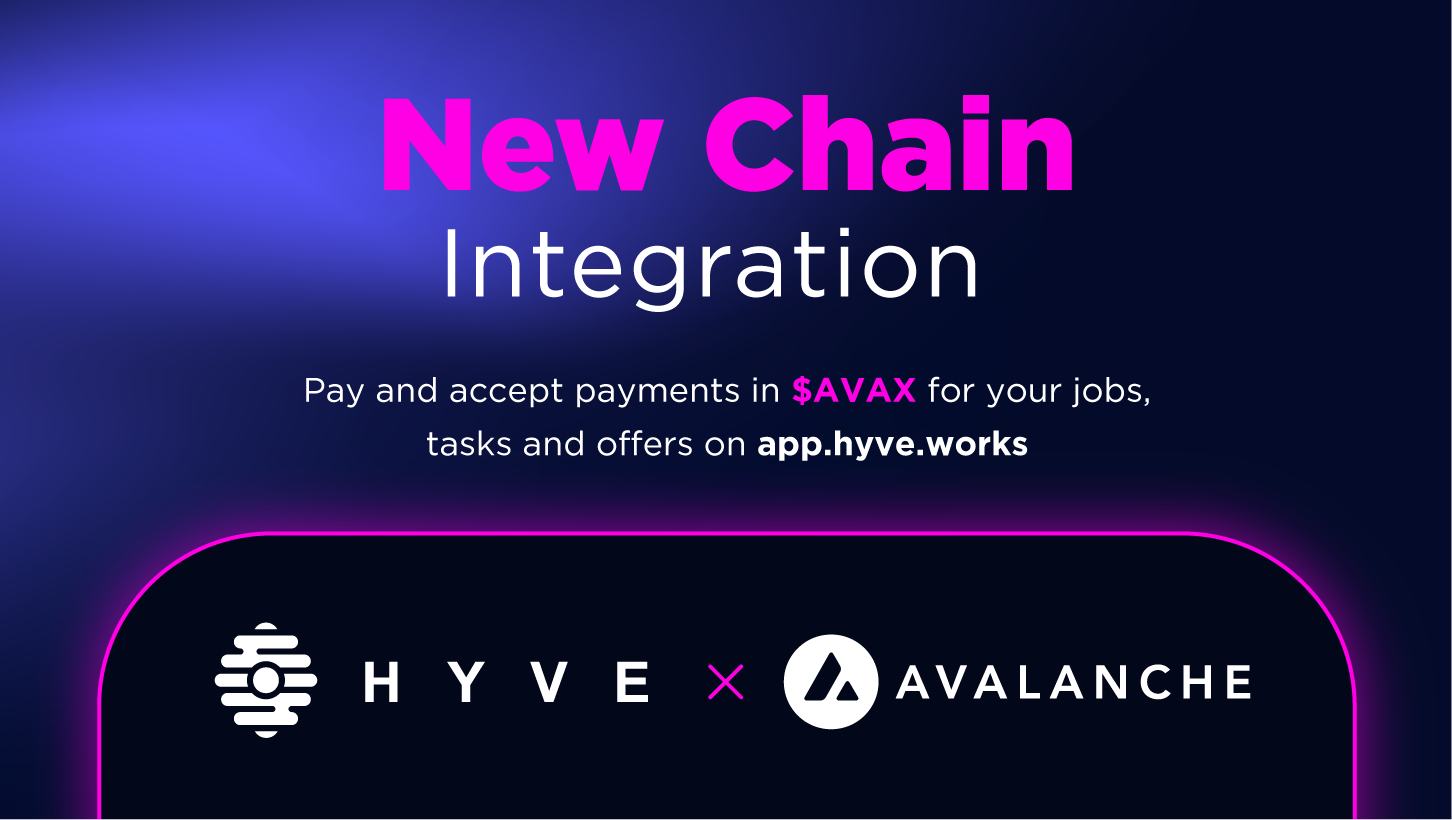 Our sixth integrated blockchain was Cronos, the partner blockchain of crypto.com. While this one is renowned for supporting an entire CEX, it also has the native payment of $CRO, which we have integrated as a payment option on HYVE!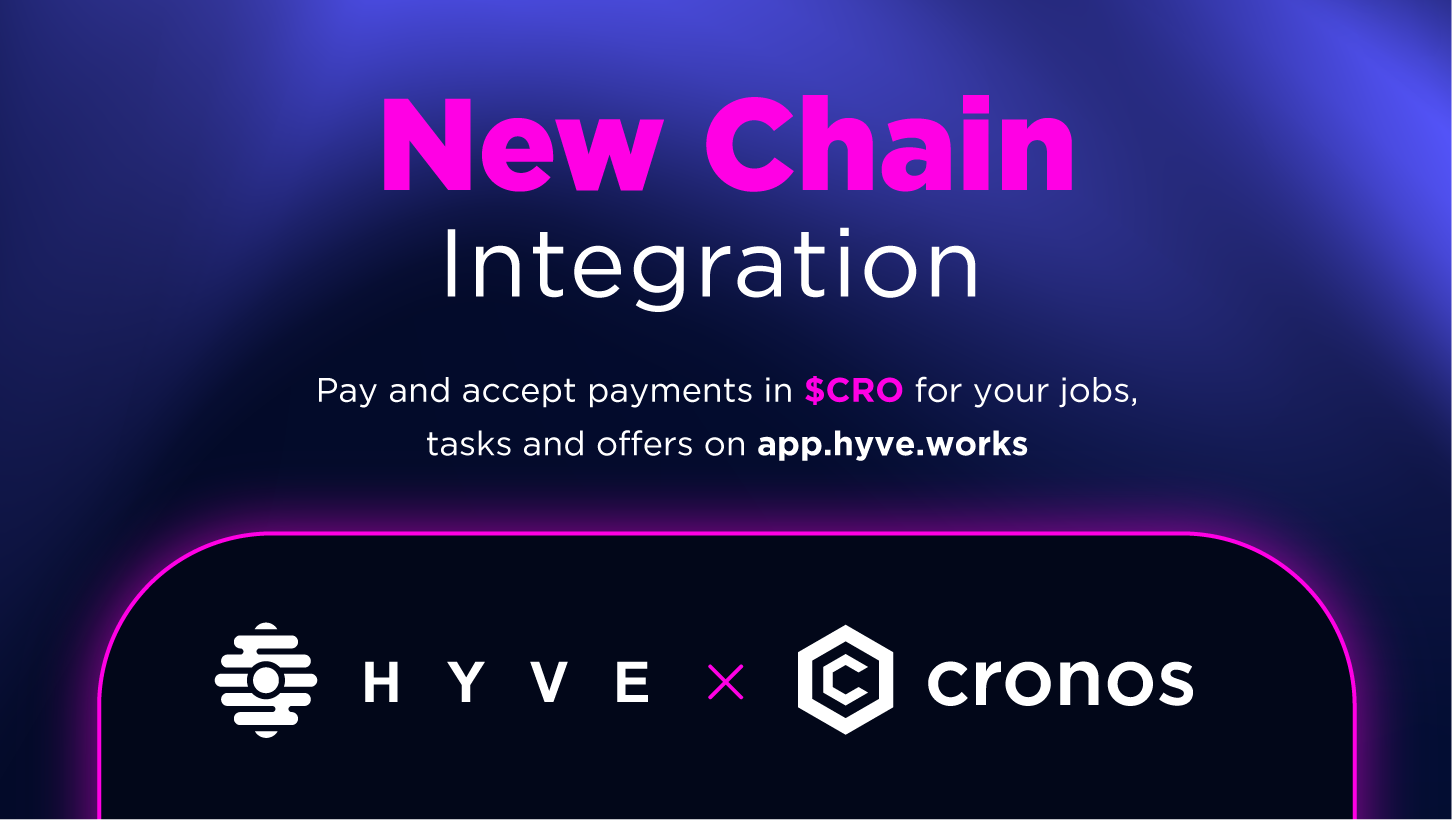 💡
Which blockchain do you think will follow? Let's start a chat on Telegram!
---
What's next?
As we have said repeatedly, we are planning on delivering close to two partnerships per week. This will help us reach 10 integrated blockchains and almost 200 tokens. This sounds amazing, doesn't it?
While we work in the background to improve the frontend and backend of the platform, we want you to start freelancing and respond to listings on the HYVE platform. If there is a time to start freelancing, this is it!