HYVE introduces the WEB3 Job Alliance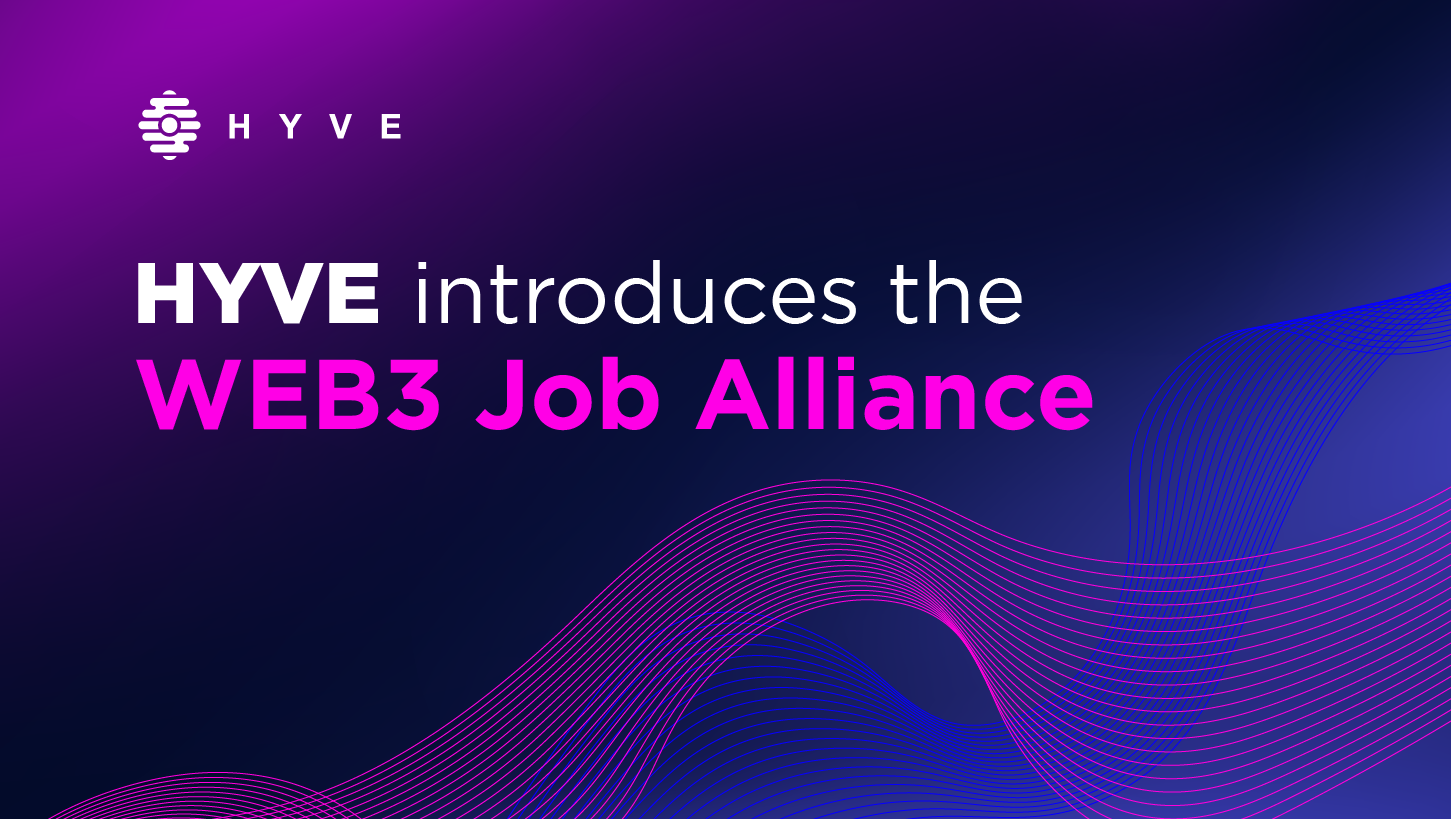 What's up HYVERs, it's been a few crazy couple of weeks in crypto, with extended market turmoil following the collapse of FTX. These unfortunate and unexpected events have triggered a shockwave within the blockchain and crypto space, dramatically reducing trust and discouraging both retail and institutional investors alike.
The crypto market has seen its biggest shock since its inception, with many people greatly affected. However, often overlooked the people who helped build the project which were affected, directly or indirectly, by the FTX collapse – highly talented individuals who have proven they have the necessary skillset and can work under pressure in order to foster adoption of cryptocurrencies!
Since HYVE aims to redefine collaboration at all levels, providing professionals with ultimate freedom over assignments and payment, we believe there is no better time to help out professionals impacted by the current crypto crysis. We have made it our commitment to build even in trying times, therefore we want to tell you more about our latest initiative: the WEB3 Job Alliance (abbreviated as W3JA).
Find out the context behind the initiative
In 2021, as many projects were reaching all-time highs, there was a hiring spree in the Web3 sector. Many projects, mostly operating in DeFi, have scaled their operations, recruiting thousands of employees. The crypto sector was attracting much attention, with professionals making the switch from TradFi (investment banking and consulting), Tech and even seemingly unrelated fields.
Companies such as Binance, FTX, Celsius and Gemini had accelerated their hiring, even following the Luna collapse – the first substantial hit to the trust of the crypto ecosystem. Later on, we would find out some of these promises were unfulfilled, as was the case of FTX.
Nevertheless, 2022 was dominated by economic uncertainty and conflict, as well as soaring inflation. This has caused many companies, regardless of sector, to drastically downsize their operations. For many professionals operating in the Web3 sector, this is incredibly difficult news, mostly because returning to their previous job or area of expertise might simply not be possible.
Contagion is spreading to project affected by FTX, creating more uncertaintly and anxiety for employees. Moreover, certain professionals that have joined the web3 space due to their deep belief in decentralization might now be deeply disillusioned with the space – which is exactly what we don't want to happen!
So how does the W3JA step in?
HYVE acknowledges that the market turmoil is not over, and mass layoffs might still be on the table. However, through the W3JA we want to step in and create a new standard for the industry, based on collaboration and inclusion. Ultimately, we would like that talent in the crypto space, affected by market turmoil and uncertainty, gets relocated back within the industry. Nothing is lost essentially, and we ensure that the right people will work towards creating a better future for crypto.
Let's give out a practical example: Company X, operating in the Web3 sector, must restructure its business, affecting 50 employees. Company X wants to mitigate this situation and joins the Web3 Job Alliance, sharing with some other projects the profiles of the affected employees.
With remote work, there would be no problem in choosing from a pool of global talent. Some companies will jump out at the opportunity to hire some of these professionals, or even recommend them to some other potential employers. In this way everyone wins, minimizing any potential negative impact.
Through the Web3 Job Alliance we hope that we can promote fair play in hiring practices between crypto projects. Sure, there will still be bad actors, which might discredit crypto, however through the W3JA we want to prove that good actors can arise, incentivizing their participation in a truly altruistic manner.
The Alliance is free to join and now has its own social media channels. We expect as many projects to join, with HYVE being a temporary leader until somebody else wants to assume leadership, based on competencies. Together we can build something amazing, with a clear positive and pragmatic effect.
Where next for HYVE?
We will continue to promote the alliance within our partner network and expect some of them to spread the word further. So far, we have reached to all our partner projects, be it from token integrations or other interactions, showing our commitment to the cause. In addition, HYVE will reach out to our trusted Advisory Board in order to increase visibility of the initiative.
As mentioned earlier, we will continue to build, regardless of market conditions. The FTX debacle is poised to end, but we must come out stronger in the end. That's why we will continue with platform improvements, product launches, as well as our already customary token integrations. Stay tuned for more, since exciting times are coming!
🐝 Want to learn more about HYVE?
🐦 Follow us on Twitter.
🗨️ Join our Telegram Group.