HYVE is getting listed on Kucoin.com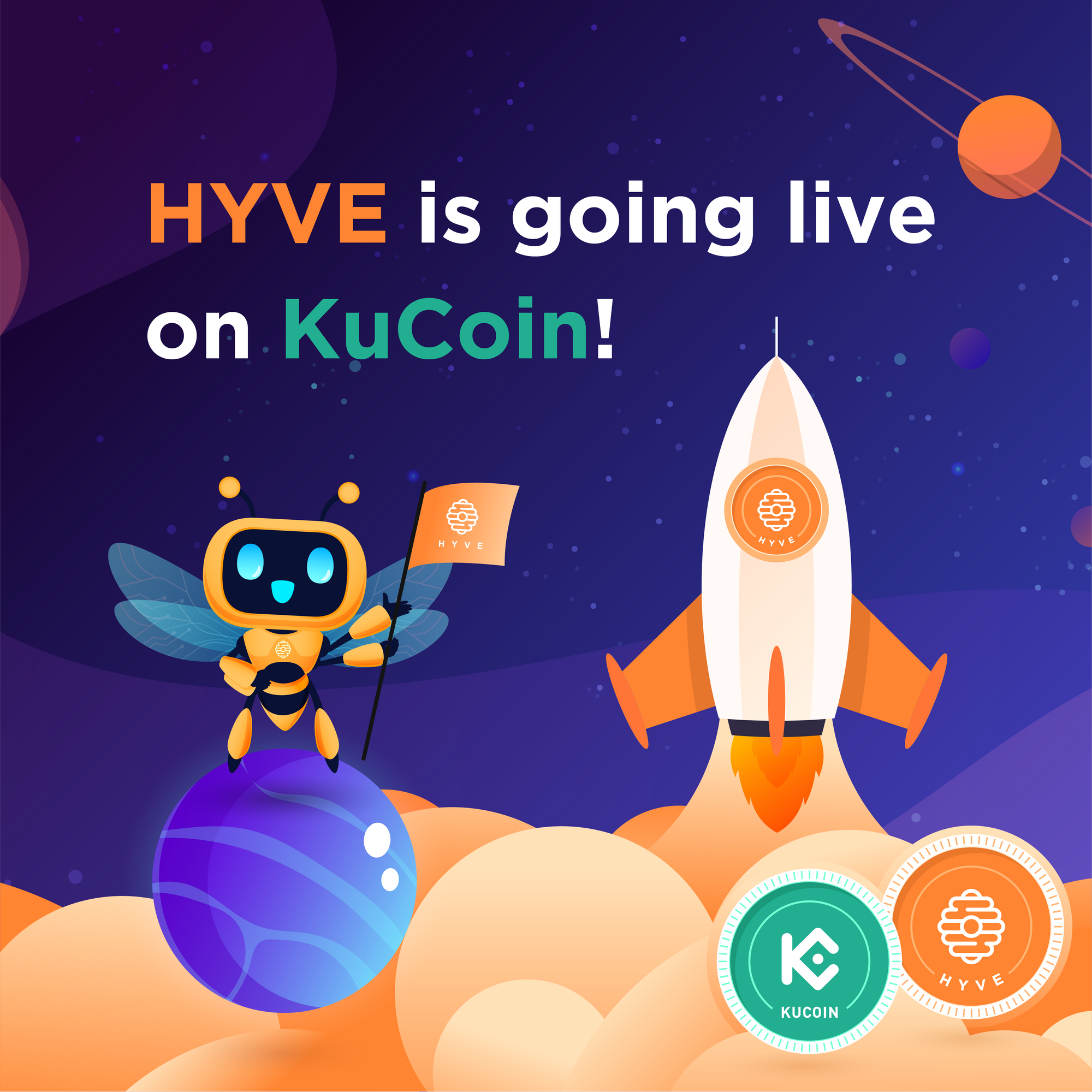 Today we are announcing our newest listing partner, Kucoin. There's been a long time since our last centralized exchange listing and after much research regarding which one would be the best choice for HYVE, we decided Kucoin is the best fit.

About KuCoin
KuCoin is a global cryptocurrency exchange for numerous digital assets and cryptocurrencies. Launched in September 2017, KuCoin has grown into one of the most popular crypto exchanges and already has over 6 million registered users across 207 countries and regions around the world.
Known as "The People's Exchange" provides users with 24/7 multi-language customer service. Meanwhile, KuCoin has established 16 local communities in North America, Europe, SEA, and other regions, providing users with highly localized services.
As the home of crypto gems, KuCoin has supported over 250 projects with about 450 pairs. In November 2018, KuCoin announced $20 million (USD) round A funding from IDG Capital and Matrix Partners.
HYVE Current Markets
This section is more to give a general overview and future outlook for where HYVE can be traded nowadays. At the moment the $HYVE token exists as both a BEP20 and an ERC20.
HYVE is already listed on 2 DEXs and 4 CEXs. With upcoming CEXs and DEXs planned for the foreseeable future.
Now we are opening a new HYVE/USDT pair on Kucoin.com with a HYVE/BTC pair to follow in the future.
For more information, please visit our friends here.
🐝 Want to learn more about HYVE?
🐦 Follow us on Twitter.
🗨️ Join our Telegram Group.
📢 Join our Announcement Channel.
💡 Join our Discord.
✅ Follow us on Instagram.
👍 Like us on Facebook.
💡 Visit our Website.