HYVE 🤝 Kleros — Decentralized Disputes for the Gig Economy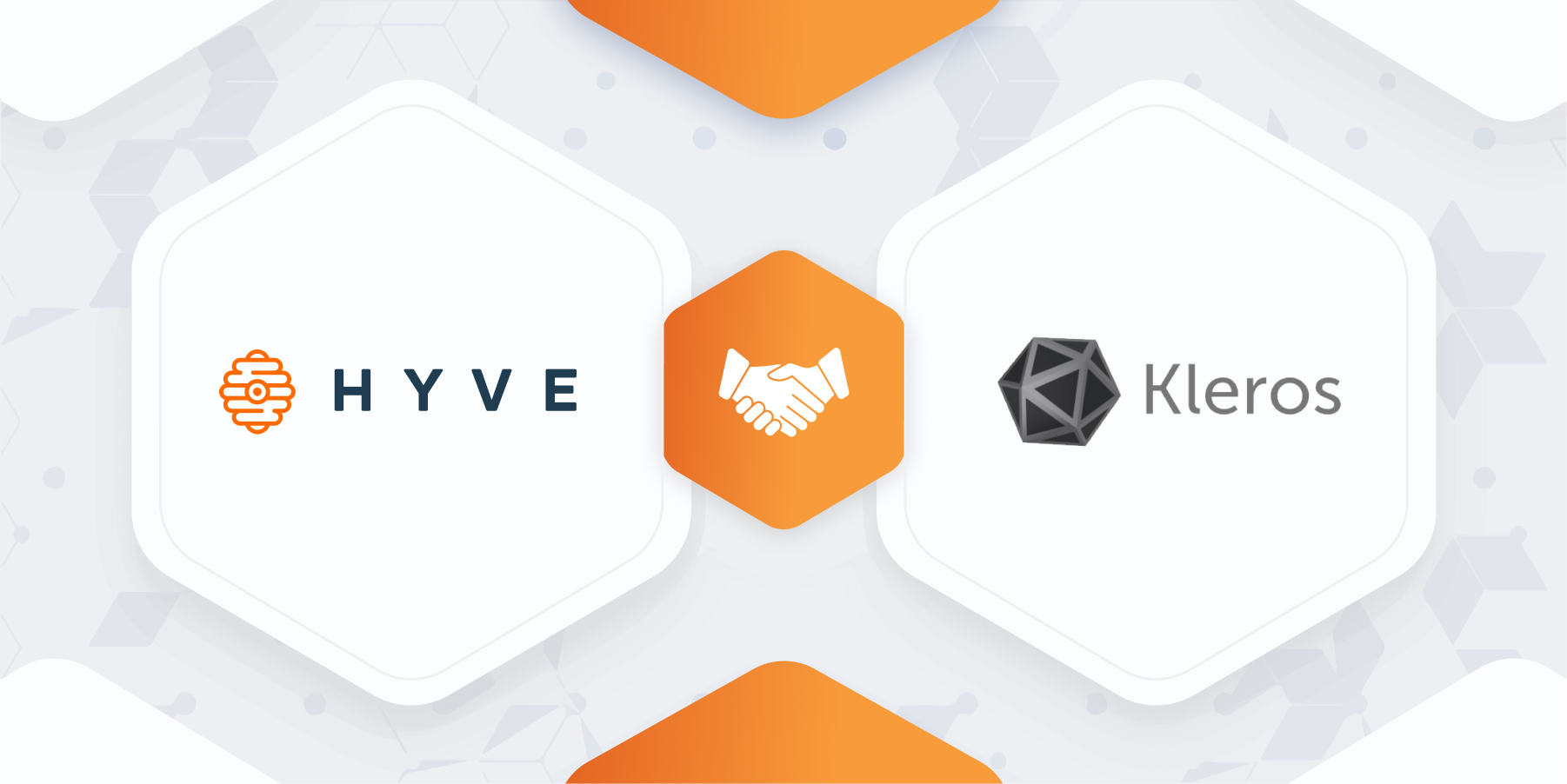 HYVE is proud to announce that we are partnering up with Kleros to offer a fair and distributed way for disputes to be judged.
Over the years, the term sortition has undergone many different interpretations and has seen an even greater number of applications. Also known by the name demarchy in ancient Greece, it most often referred to the use of a random citizen selection to occupy political positions.
Nowadays, the concept is most commonly seen in the American jury system. But, as things would have it, there is a more modern application as well. It's called Kleros, and they leverage blockchain technology to crowdsource jurors to adjudicate disputes.
What is Kleros? 👨‍⚖️👩‍⚖️
Kleros is a protocol built on top of Ethereum that works as a decentralized third party to arbitrate disputes in every kind of interaction, from very simple ones that come to mind immediately to highly complex ones that may have not even happened yet.
It relies on game-theoretic incentives to have jurors rule cases correctly. The result is a dispute resolution system that renders ultimate judgments in a fast, inexpensive, reliable, and decentralized way.
There are already several applications of Kleros, with the most noteworthy ones being the Kleros Court and the Token Curated List. In addition to those, Kleros has also developed ERC standards for disputes; namely the Arbitration Standard and the Evidence Standard.

🤔 How is HYVE working with Kleros?
Kleros as an ecosystem is centered around adjudicating disputes. However, disputes can come in many different forms and therefore can have various applications within the HYVE ecosystem.
Below, we will list some of the places and ways Kleros ensures fair interactions between HYVE users:
Task & Job Curation — HYVE is fully decentralized, so there is no single authority that decides what tasks should or shouldn't exist on the platform. Tasks still need to be curated, however. To solve this, any task can be "escalated" to Kleros jurors who will examine the evidence to decide if the task is harmful or unwanted and should be removed.
Work Disputes — a centralized dispute system is inherently wrong because the handling agent can have an interest in the dispute he's judging. To avoid this, all work disputes on HYVE are sent to jurors split by specific sub-courts, ensuring a proper system for handling disagreements.
Feedback Disputes — another problem comes with centralized feedback/review systems. Bad actors can try to abuse the system for personal reasons. On HYVE, feedback is left only after collaboration, and in the case of wrongful feedback, users can open a dispute and provide evidence to support their claim.
Token Curation — HYVE opens the door to new payment methods by accepting different cryptocurrencies. This, however, also means we need a system to curate these tokens to ensure they have real value behind them so we are implementing a crowdsourced system similar to the Kleros Token Curated List.
More? — this is merely the first iteration of HYVE, so naturally, as the platform progresses, there will come a time when Kleros will be implemented in other parts of the application as well. Additionally, HYVE is governed by the crowd so the proposals and decisions will most likely come from the community itself.
As many of you know, HYVE has been in stealth mode for quite some time now to ensure that first and foremost, the fundamentals of the ecosystem are established.
Moving forward, there will be many more updates that we have in store regarding our partnership. Until then, we are very excited to work alongside Kleros and redefine the future of work one step at a time.
🐝 Want to learn more about HYVE?
🐦 Follow us on Twitter.
🗨️ Join our Telegram Group.
📢 Join our Announcement Channel.
💡 Join our Discord.
✅ Follow us on Instagram.
👍 Like us on Facebook.
💡 Visit our Website.