HYVE proudly participates at Web3 Berlin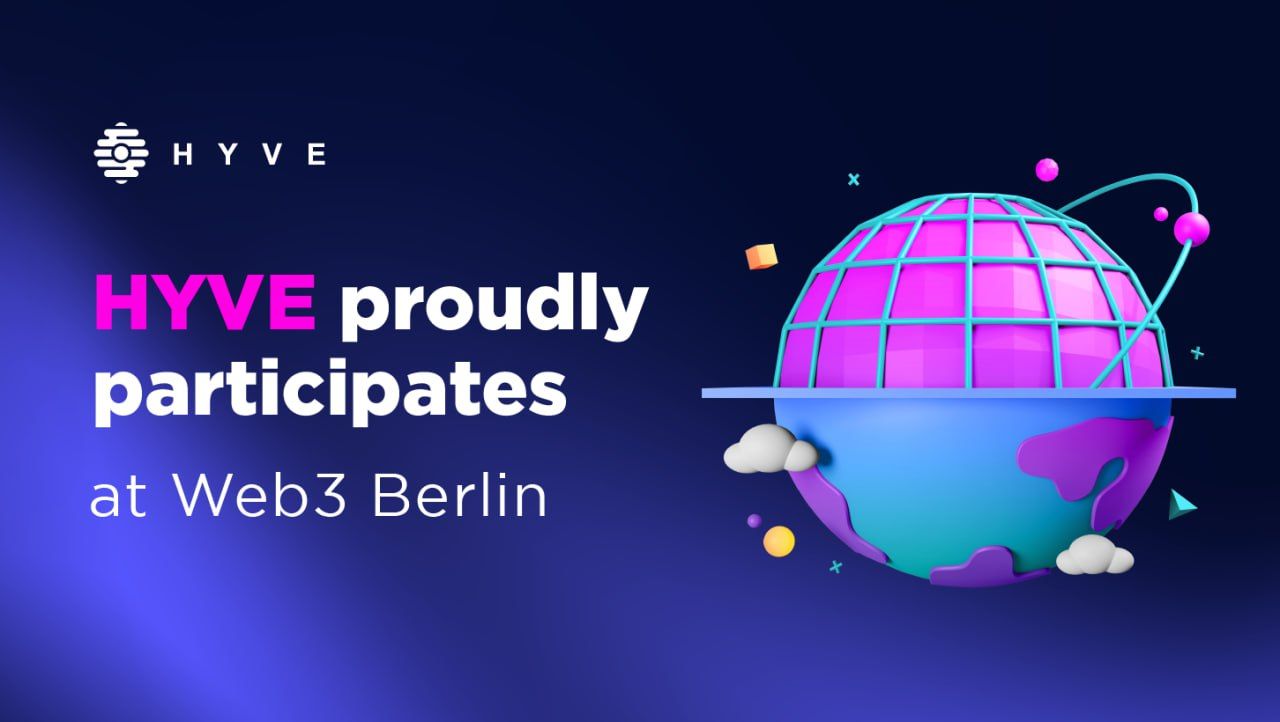 Well well well, if it isn't your favorite web3 collaborative ecosystem back again with a summary of our latest activity! As you might have seen on our social media channels, we were present at one of the biggest web3 conferences in Europe, namely Web3 Berlin. We have teased you long enough about our participation, and we made it our objective to arrive there in style - with our road trip documented thoroughly on our TikTok and Instagram.
If you were wondering what is going down at any web3 conference, we will be giving you exclusive behind the scenes access to everything that we did at Web3 Berlin! Remember, Tudor had a keynote speech about the History of Web3 Collaboration.
🎵
If you haven't done so already, maybe it is time to follow our new TikTok account! We decided to switch it up since we could not access the old account anymore and wanted to create something closer to our brand identity.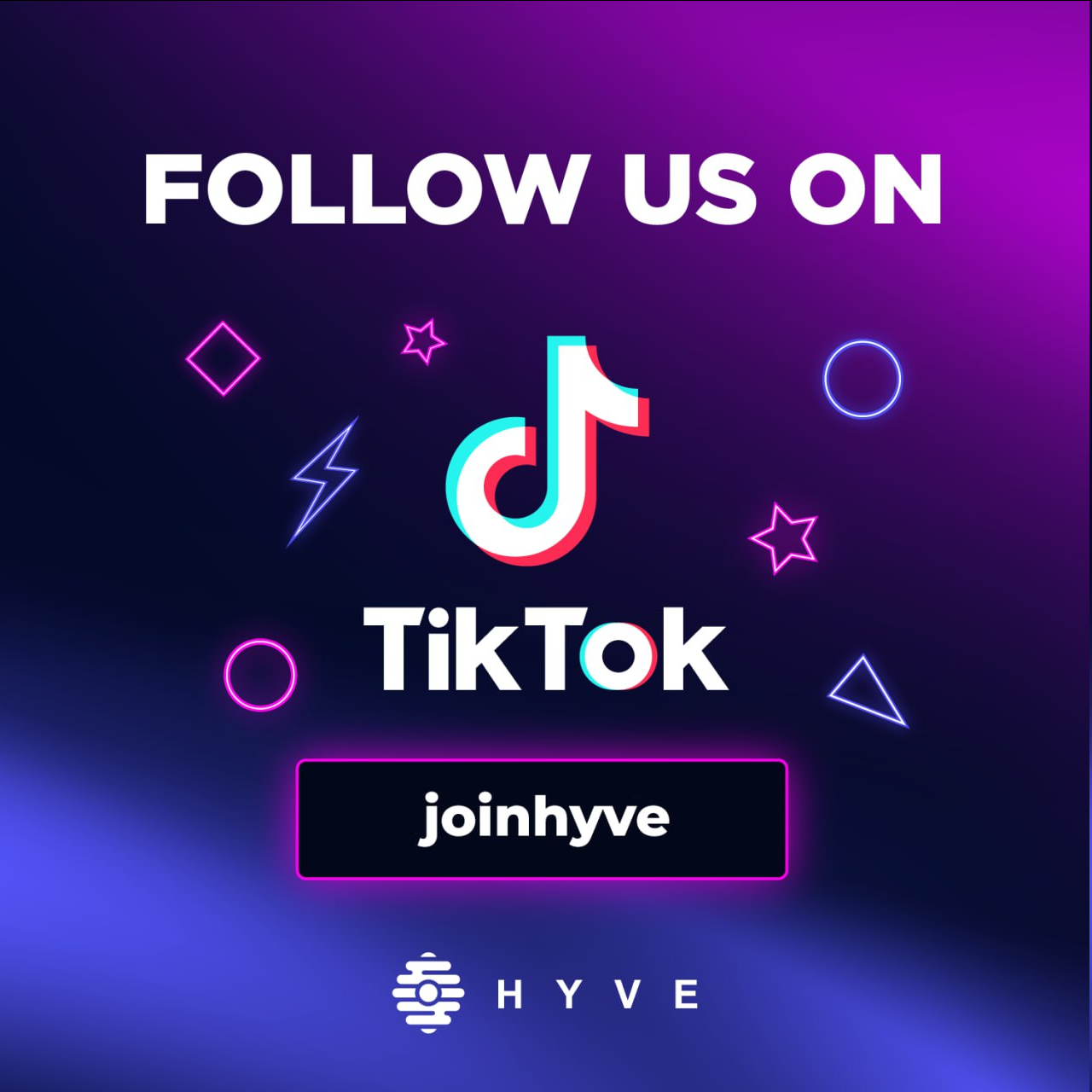 ---
What is Web3 Berlin?
Web3 Berlin is the largest crypto and NFT-related conference in Europe, attracting thousands of supporters and start-ups alike. Those passionate about crypto are welcome to join and discuss the future of web3. The conference is focusing on inclusivity, networking and education, all being main pillars of web3.
Overall if you are a crypto newbie or a seasoned veteran, you are welcome to parttake for a lovely couple of days in Germany's capital, during the beginning of the summer. The audience is so diverse, ranging from crypto investors and VC funds, to web3 startups, as well as web2 curious firms looking to be onboarded into the future.
Moreover, it is important to remember that Berlin is one of the leading cities for tech startups, encouraging innovation and entrepreneurship at all levels. It is truly an unmatched experience if you are interested in the space and want to learn more.
---
So how did we get there?
To answer that in a few words - by car! We wanted to have a truly fun way to get to Berlin, so we made the whole trip from Romania by car. It was a fun two-day drive, riddled with adventures and we made sure our supporters felt like they were personally on the trip.
Once we got there, it was not easy task - we set up the stand and patiently waited for our supporters to show up. We had quite the engagement on social media, with many people finding out about HYVE through our road trip.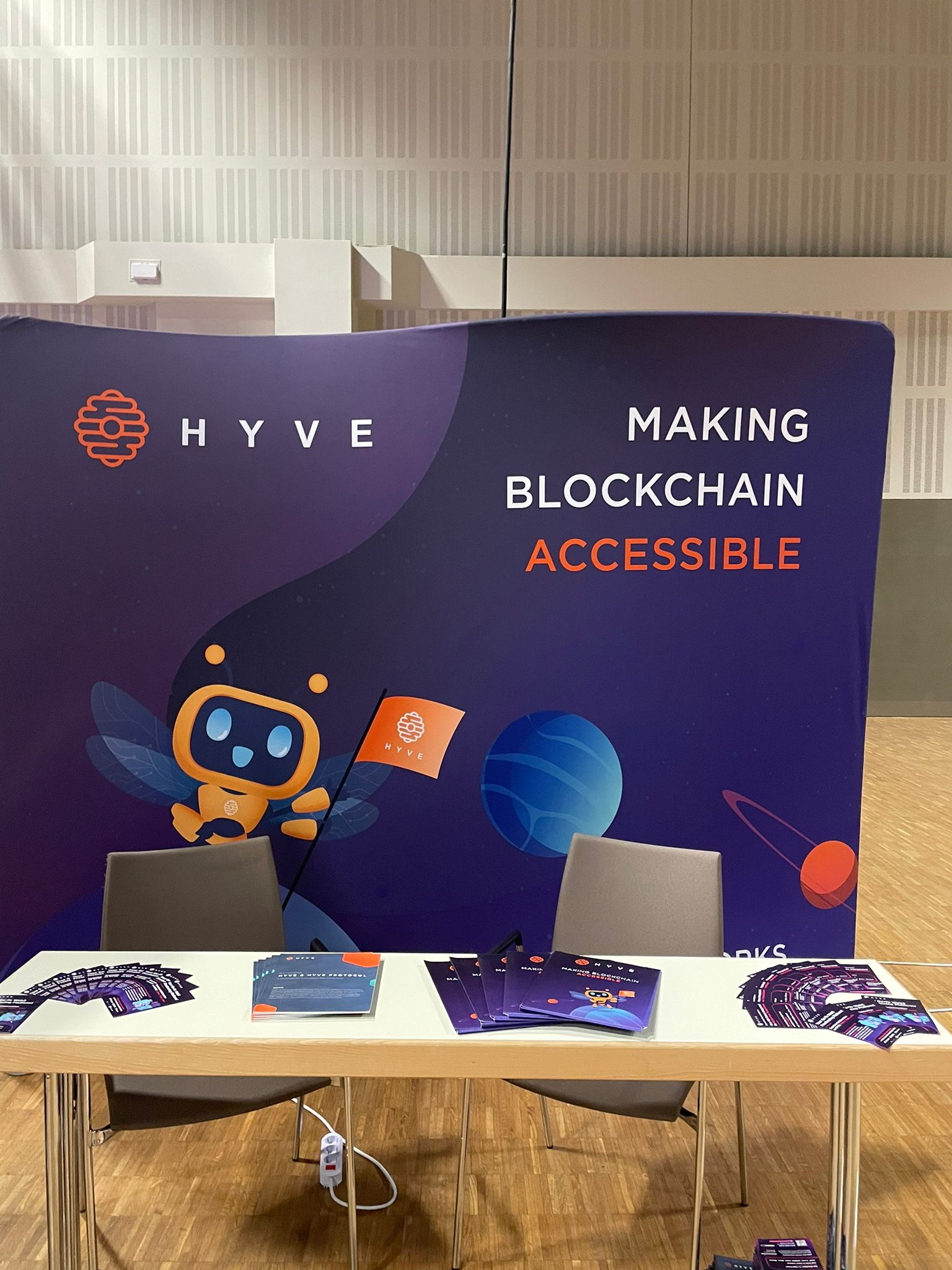 HYVE definitely stands out in a crowd, so we made sure that any curious passer had by will have enough information regarding our latest developments. Tudor was more than happy to answer any questions or onboard them into the benefits of web3 collaboration.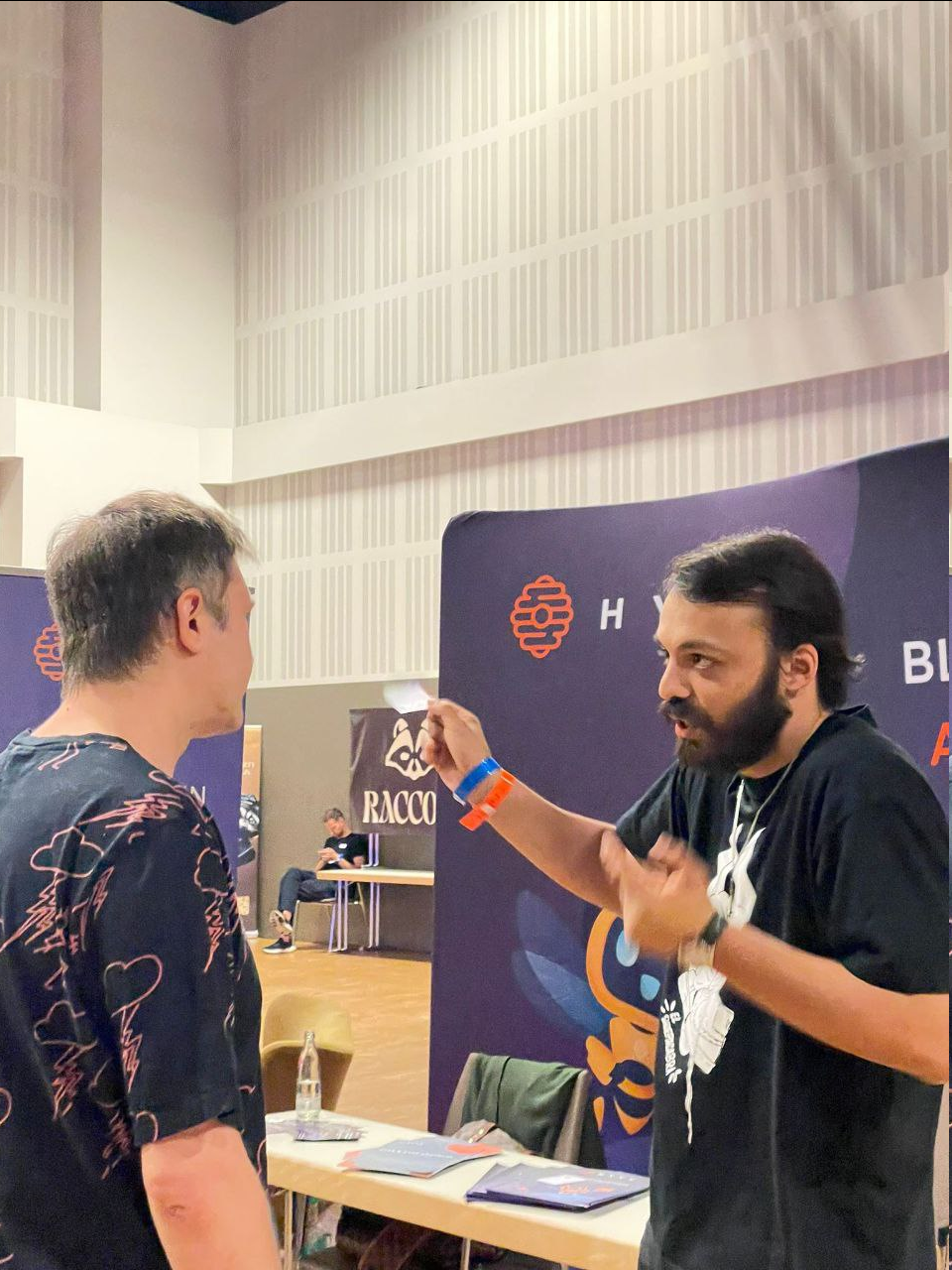 What is more, we were honored that Tudor had the chance to hold a keynote speech on the topic of web3 collaboration and how we got to this point. We posted a glimpse into the speech on our TikTok account, and gave a glimpse into how V2.5 will disrupt traditional freelancing.
Want to see the full speech online? Make sure to follow un on Twitter, where we might drop some snippets soon!
---
And now about V2.5!
As you might have seen on Twitter, we already posted a snippet into how V2.5 will look and feel. We understand that you guys were anxiously waiting for the release, but we need to refine the final details and make sure that quality in up to the standard we have accustomed you too. There have been many months of work put in the project, and we are soon to cross the finish line!
Click here to out the new release date!
We are releasing V2.5 on the 19th of July - that's right it's only a month delay from the original timeline!
We will highlight more opportunities for freelancers, ensuring that matching with the right job is easier this time.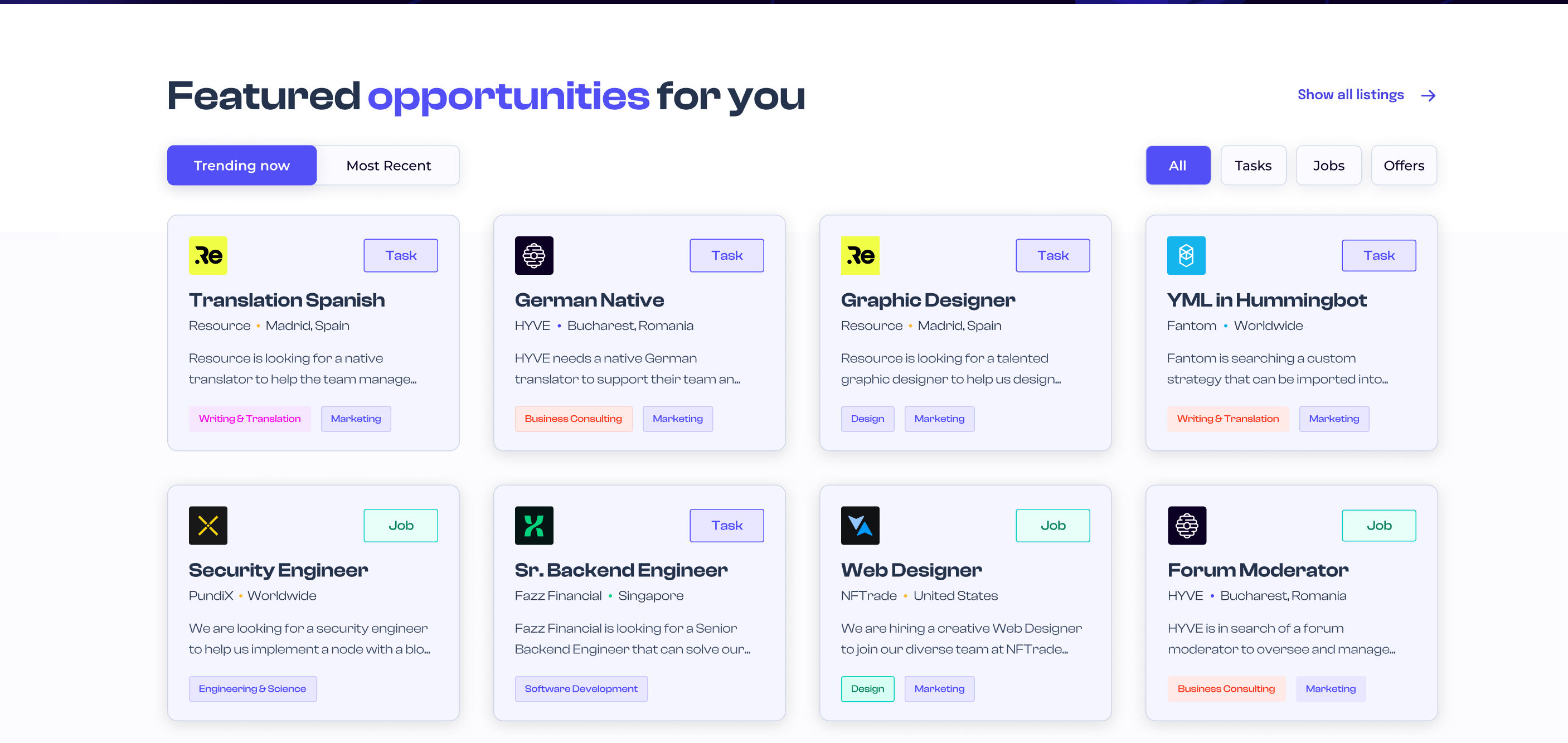 Moreover, we want to reward the leading freelancers with visibility on the platform, so we reduce the searching time for employers and clients. Again, you will be able to check review and past work, ensuring you pick the perfect professional for any assignment.
Now that we've given you the biggest preview out there, how excited are you? It's time to set up you account and join the revolution of freelancer.