Introducing HYVE V2.5: The Future of Freelancing and Web3 Collaboration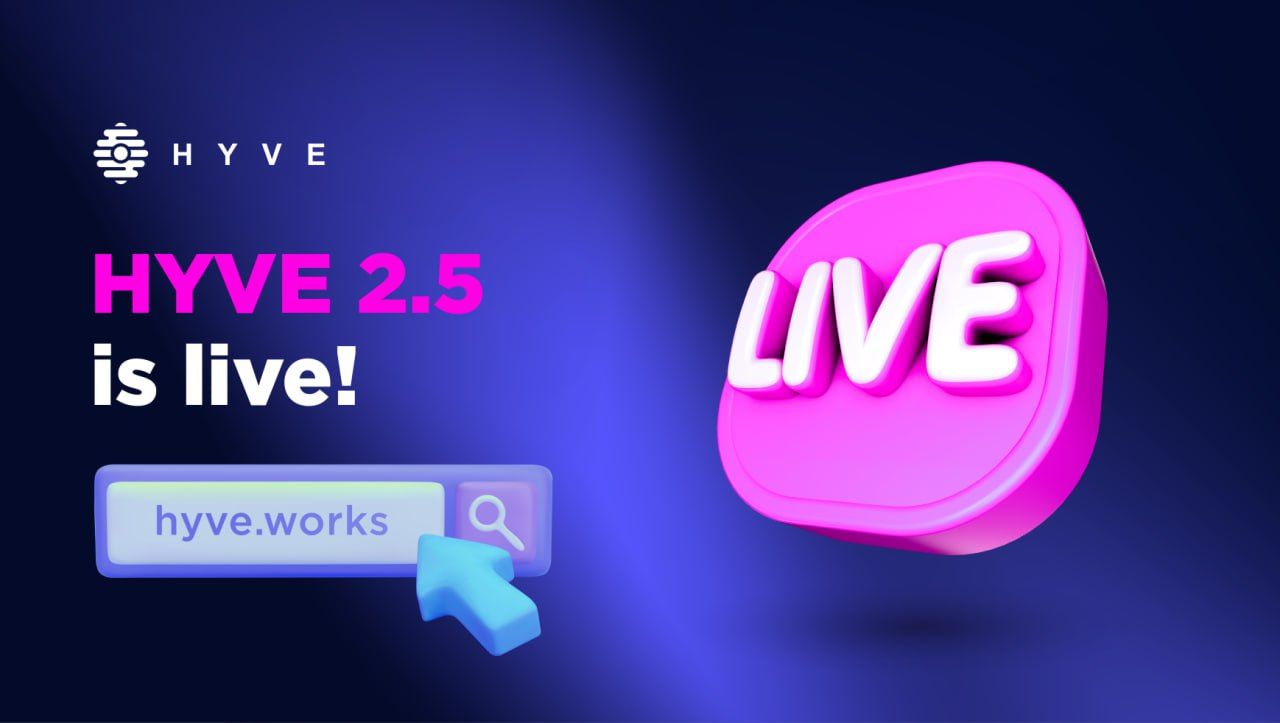 The wait is finally over...we are thrilled to announce the long-awaited release of HYVE V2.5, a milestone that marks a new era both in freelancing and Web3, as this latest iteration is not only set to captivate crypto enthusiasts but also welcomes excited freelancing newbies that are eager enough to embrace the world of Web3!
But before we dive into that, we cannot help but reflect on our remarkable progress, thanks to the unwavering support and enthusiasm from each of you. You have been the driving force behind HYVE's success, propelling us forward with your invaluable feedback, innovative ideas, and unshakable belief in the power of decentralized collaboration.
With HYVE V2.5, the future of freelancing is brighter than ever before - if you have ever considered diving into the world of freelancing or web3 collaboration, there has never been a better time to do so!


---
That being said, in this blog, we will delve into the exciting new features our team has provided, and believe us, it will forever change the way freelancers and clients collaborate, connect, and succeed in the Web3 universe! With every line of code and every innovative design element, we have redefined the landscape of freelancing, empowering both crypto enthusiasts and passionate freelancers alike.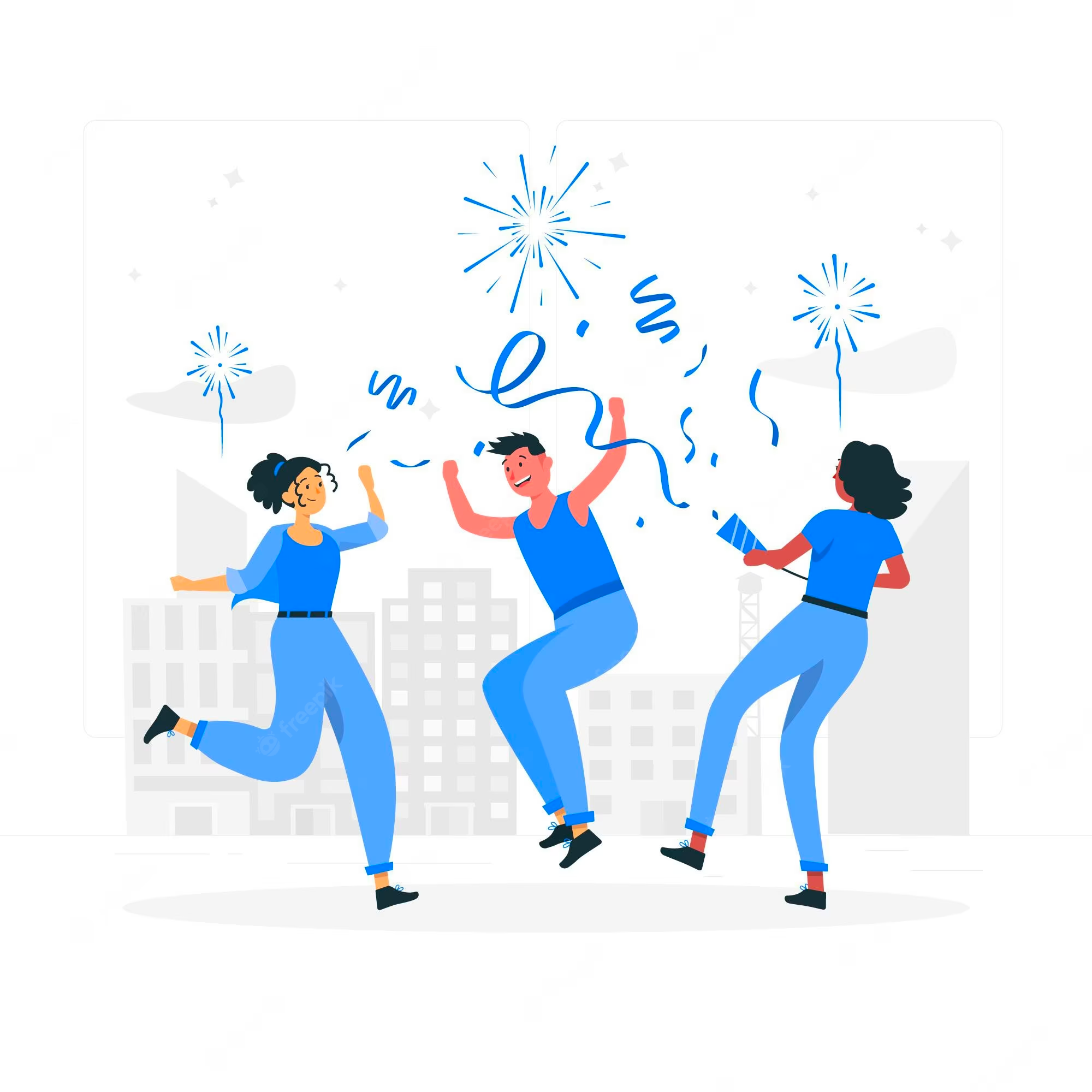 A Seamless Onboarding Experience
HYVE V2.5 allows freelancers to come aboard with ease! We have now added faster loading times resulting in a better user experience, therefore, our users won't have to wait for long loading times anymore! While crypto enthusiasts will find their familiar MetaMask integration intact, we understand that Web3 can be daunting for newcomers.
As such, freelancers can now opt for third-party social media logins, streamlining the onboarding process and ensuring that anyone can join the decentralized freelance revolution!
Enhanced User Interface and Experience
We have paid meticulous attention to every detail in redesigning the UX/UI, resulting in a visually stunning and intuitive platform. Navigating through HYVE V2.5 is now a breeze, offering a delightful experience for both freelancers and clients alike!! You know our focus on aesthetics and functionality is a testament to our commitment to excellence, so there you have it!
Don't worry though, we also kept the ones that you were familiar with, meaning you can also sign in with your usual Facebook account, Reddit account, and even your Google account!
Collaboration Made Easy
Direct chats are an exciting new feature introduced in V2.5, enabling seamless communication between freelancers and clients. The choice is yours now! Whether it's clarifying project requirements or discussing deliverables, real-time conversations foster efficient collaboration and build stronger working relationships, you can now communicate whatever your heart desire!
Profile Verification and POAPs
Trust is maybe the most essential matter in freelancing as well as Web3. That is why we wanted HYVE V2.5 to take this aspect to the next level, as we all know what happened in the past year with the FTX scandal and many more con artists. HYVE wants to offer profile verification, where freelancers can showcase their expertise and clients can confidently assess credentials, this will be embedded at a later date. Additionally, the Proof of Attendance Protocol (POAP) lets clients gain insights into freelancers' past projects, aiding in finding the perfect match for assignments, so that you can get to know each other.
As we know HYVE is built on blockchain technology, therefore, using POAPs can enhance transparency and trust in the verification process. The immutable nature of blockchain ensures that the issuance and validity of POAPs are transparent and tamper-resistant, while also acting as a form of identity verification -freelancers can showcase their earned POAPs to potential clients as proof of their expertise and experience.
Together we can see the future!
HYVE's commitment to continuous improvement is evident through our detailed roadmap for 2023 and beyond! While V2.5 already sets a new industry standard, we are dedicated to further enhancing the platform with regular development updates and feature additions - our goal is to establish HYVE as a prominent player in the freelancing market, transcending the boundaries of web3 and becoming a go-to platform for all.

By sharing the roadmap, we also wanted the community to be an active part of the platform's growth - you can provide us with feedback, suggestions, and ideas, as we are shaping the platform's future direction together!
Future FIAT On-Ramp
Understanding the importance of accessibility, we are actively working on implementing a FIAT on-ramp feature. This exciting development will allow users to seamlessly convert traditional currencies into crypto within the platform, further democratizing access to Web3 and opening up HYVE to a broader audience. We understand that not all freelancers are well-versed in cryptocurrencies, and some may prefer to work with traditional fiat currencies due to familiarity and stability, this way they will receive payments in cryptocurrencies and convert them to fiat when needed!

Welcome HYVE 2.5!
Again, we would like to extend our heartfelt gratitude to our community for your unwavering support throughout this journey as we continue to push the boundaries of what freelancing can be, we invite you all to join us in shaping the future of work and collaboration. This weekend, HYVE will have yet another surprise for you - and this will literally make you scream! We will tease you just a bit - keep your eyes on our Twitter page, the big surprise will be released on the weekend! To show you our thankfulness, we will give you one tip - look at the illustration down below, can you guess what this surprise will be all about?
Together, let's make HYVE V2.5 the most remarkable and inclusive platform for freelancers and clients alike! Happy HYVE-ing! 🥳