Integration Partner: UTU Protocol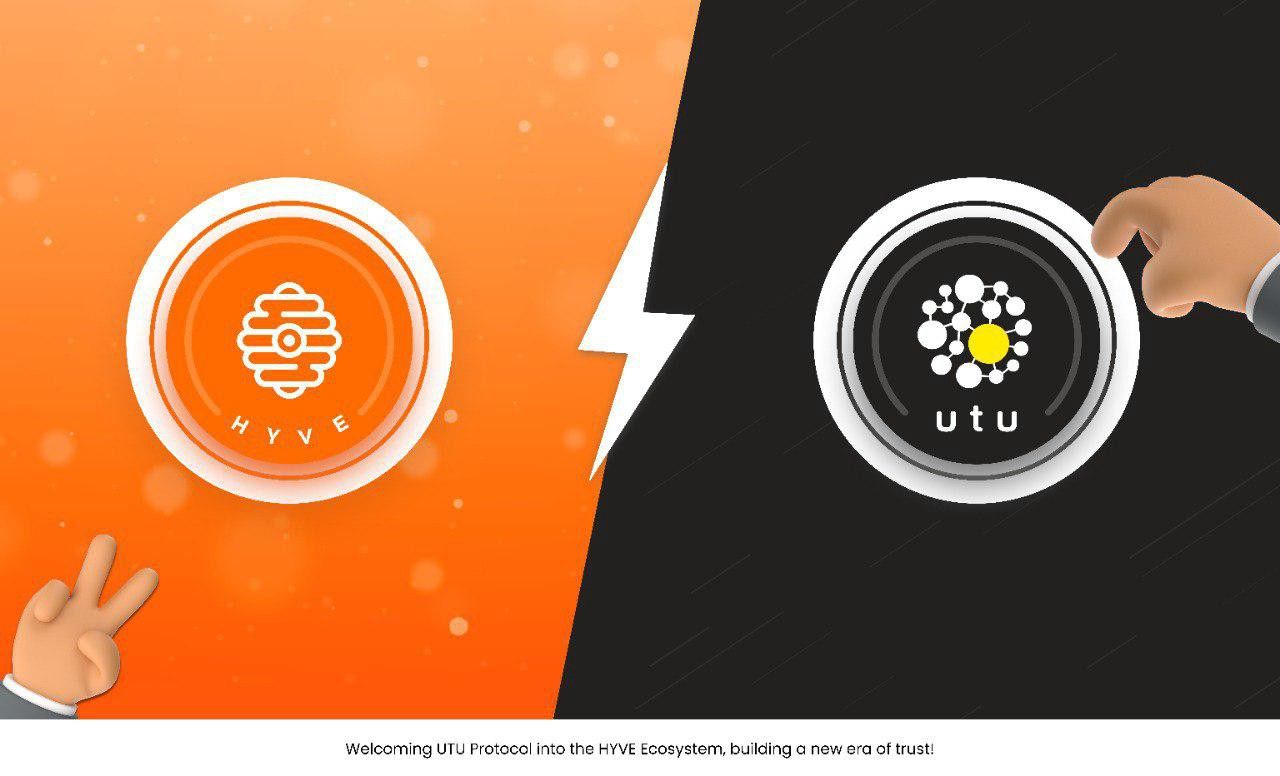 Today we are introducing our first integration partner, UTU Protocol. The UTU Trust Infrastructure will be able to function directly on top of HYVE so that any user can enjoy its features.
Through this update, we are also opening up the gates for awesome decentralized apps to start getting integrated into HYVE, with many more to come, including lending protocols, accounting Apps, and various other helpful products.
UTU Protocol
UTU's trust infrastructure, through the use of machine learning, social graphs, and oracles, adds a layer of trust that allows a platform's users — whether they are buyers, sellers, lenders, or borrowers — to get a better sense of which entity is contextually most trustworthy for them to engage with.
The UTU system replaces anonymous star ratings, reviews, and scores as the de facto online trust mechanisms to bridge the gap between how we trust in real life and how we are asked to trust online.
UTU & HYVE
People will be able to use UTU to check the trust rating of a particular entity, or they can check the reviews of individuals and perhaps find like-minded people more easily to start a new Hyve, be it an agency, or a tech startup.
"We think that UTU is a great first example of an integration partner, in a lot of ways apps like UTU are exactly why we decided to open up the platform to dApps. Blockchain is still in its infancy and no one can build everything, so allowing projects to plug into one another is what I think will enable widespread adoption. We are excited about what UTU is building and are looking forward to working together" — Tudor Stomff, HYVE CEO
In addition to all that, users will be able to post tasks that get paid in UTU for their completion.
"We love the unique approach that HYVE is taking to solve the big problems that the workforce industry faces. Trust is such an important part of working together, and there's so much UTU and HYVE can collaborate on to increase trust for their users and the workforce sector as a whole. That's why we are excited about this partnership and are ready to get to work." — Jason Eisen, Founder and CEO of UTU
Stay tuned for more exciting news!
🤝 Want to learn more about UTU?
🐦 Follow them on Twitter.
🗨️ Join their Telegram Group.
📢 Join their Announcement Channel.
💡 Visit their Website.
🐝 Want to learn more about HYVE?
🐦 Follow us on Twitter.
🗨️ Join our Telegram Group.
📢 Join our Announcement Channel.
💡 Join our Discord.
✅ Follow us on Instagram.
👍 Like us on Facebook.
💡 Visit our Website.