Liquidity Mining 2nd Round on Tosdis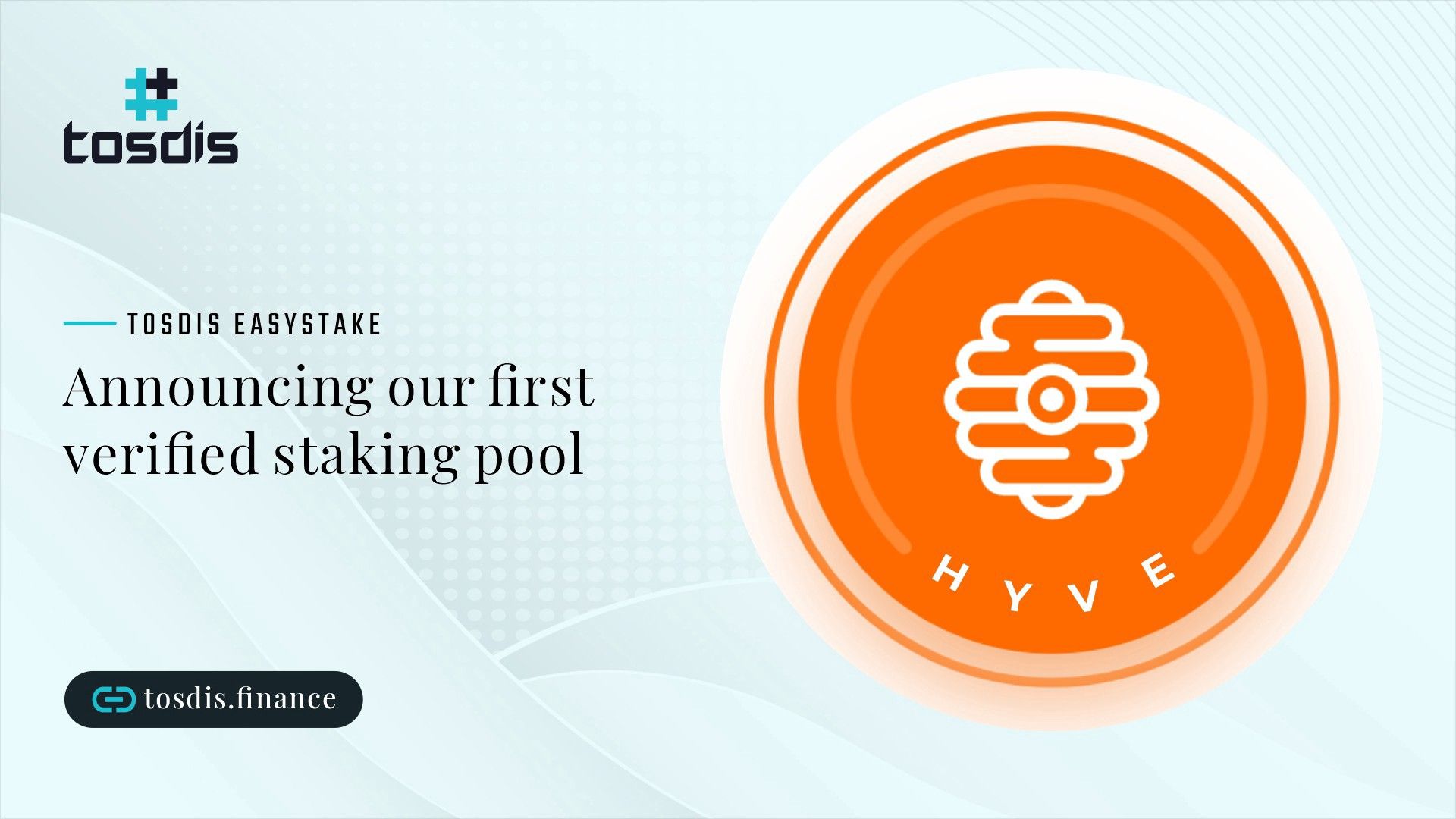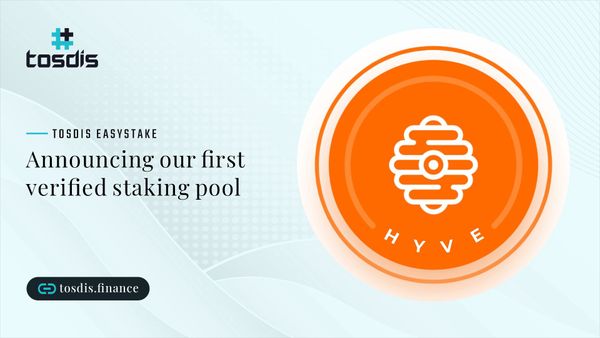 As promised, we're kicking off our 2nd Liquidity Mining Round for UniSwap on the HYVE — ETH pair.
We are happy to announce that the round will run through Easystake, a TosDis product, as the first verified staking pool. TosDis Easystake offers an easy-to-use, Permissionless, and completely decentralized solution to all the ERC20 projects at a fraction of the cost.
About TosDis Platform
Staking-as-a-Service allows TosDis to offer the stake to all the Ethereum network projects (initially), making Staking easy, accessible, and affordable to all the present and upcoming projects in a permissionless and trustless manner. A truly decentralized staking platform. Any tokenized project will be able to interact with the TosDis Master Contract to create and deploy a customized staking contract where users can stake specific tokens and earn pool rewards.
Supported services
Staking-as-a-service
Liquidity farming-as-service
Yield farming-as-a-service
The platform can be accessed here.
HYVE and TosDis
TosDis allows projects such as ours to choose a structure that works best when taking into account the project goals and an easy-to-use interface.
As already mentioned our round will have a total of 501,000 HYVE tokens given over 60 days and since the timing was great, we've chosen to run it as the first staking project on TosDis. The actual round will start over the next few days, later this week.
Be sure to check out our announcement channel for the exact launch details!
⚙️ Want to learn more about TosDis?
🐦 Follow them on Twitter.
🗨️ Join their Telegram group.
📢 Join their Announcement channel.
💡 Visit their Website.
🐝 Want to learn more about HYVE?
🐦 Follow us on Twitter.
🗨️ Join our Telegram Group.
📢 Join our Announcement Channel.
💡 Join our Discord.
✅ Follow us on Instagram.
👍 Like us on Facebook.
💡 Visit our Website.