Adding $MLT to our payment system!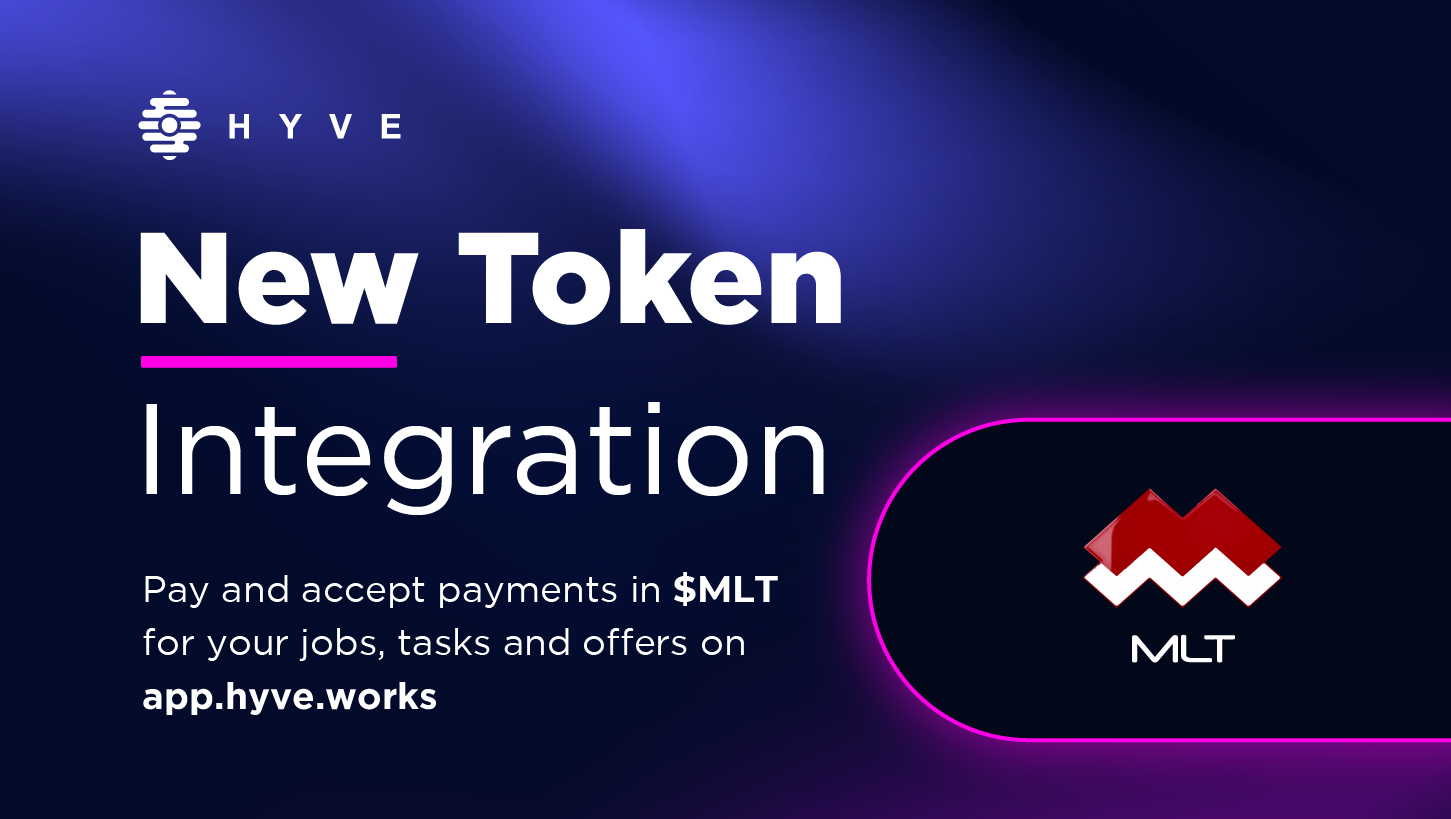 Missed us, HYVERS? Here we are, back again with another token integration just for you and your wallets. As we've all come full force in 2023, we are celebrating the Lunar New Year and want to wish all our supporters a prosperous year ahead!
We have a surprise for today: keeping it under wraps until it is time, cold weather calls for some movies and hot chocolate, isn't it? Today, $MLT will be integrated into our platform, a cryptocurrency that wishes to make media content more like your kind of content. Find out what this is all about by scrolling down below!
Ready to make your life a movie? Scroll down below for the contract addresses:
BNB: 0x4518231a8fdf6ac553b9bbd51bbb86825b583263
ETH: 0x9506d37f70eB4C3d79C398d326C871aBBf10521d
---
MILC is tokenizing the media industry!
Have you ever wondered how amazing it would be if you could create or contribute to media content? Well, MILC (Media Industry Licensing Content) aims to build a bridge between the audience and the content creators, solving four fundamentally essential challenges of the global media industry: global availability of all Video Content, the discovery process for Buyers, complex licensing for the entire industry, and early feedback from its audience.
The MILC project is under the supervision of Welt der Wunder TV, which has operated for decades in the second-largest TV market in the world, Germany, broadcasting, producing, and marketing high-quality content. The many years of experience in international license sales and the knowledge of the needs of content producers and customers build the basis of the sales processes depicted in the MILC platform.
---
Discover $MLT…
The main utility behind the $MLT token is removing the need to work through complicated and time-consuming licensing procedures. It represents a one-click solution including contract signature, approval, and payment.
$MLT serves as a medium of exchange, contract signing vehicle, and revenue-sharing medium for passive income opportunities across all platforms within the MILC Metaverse.
Some of the more utilities that $MLT includes are:
Paying for Content Licenses purchased on the MILC Platform (to obtain a content license, $MLT is needed as a payment medium to sign the license)
Participating in governance (tokenholders can vote for platform upgrades, and community actions and activities on the MILC platform)
Fundraising for tokenholders' projects
Participating as an investor
---
What comes next for HYVE…
There is a lot in store for HYVE shortly, as we have outlined in our recent roadmap. This means updates and improvements will happen at an accelerated pace, as we are always looking to improve user experience and create a seamless experience for freelancers.
We have several token integrations this week, so make sure not to skip that to get more insights.
Disclaimer
The information provided does not constitute investment advice, financial advice, trading advice, or any other sort of advice, HYVE does not recommend that any cryptocurrency should be bought, sold, or held by you. Please do your own risk assessment when deciding how to invest in cryptocurrency and blockchain technology. HYVE is not liable for investment gains or losses.