Gamers rejoice - we've added $CATHEON on HYVE!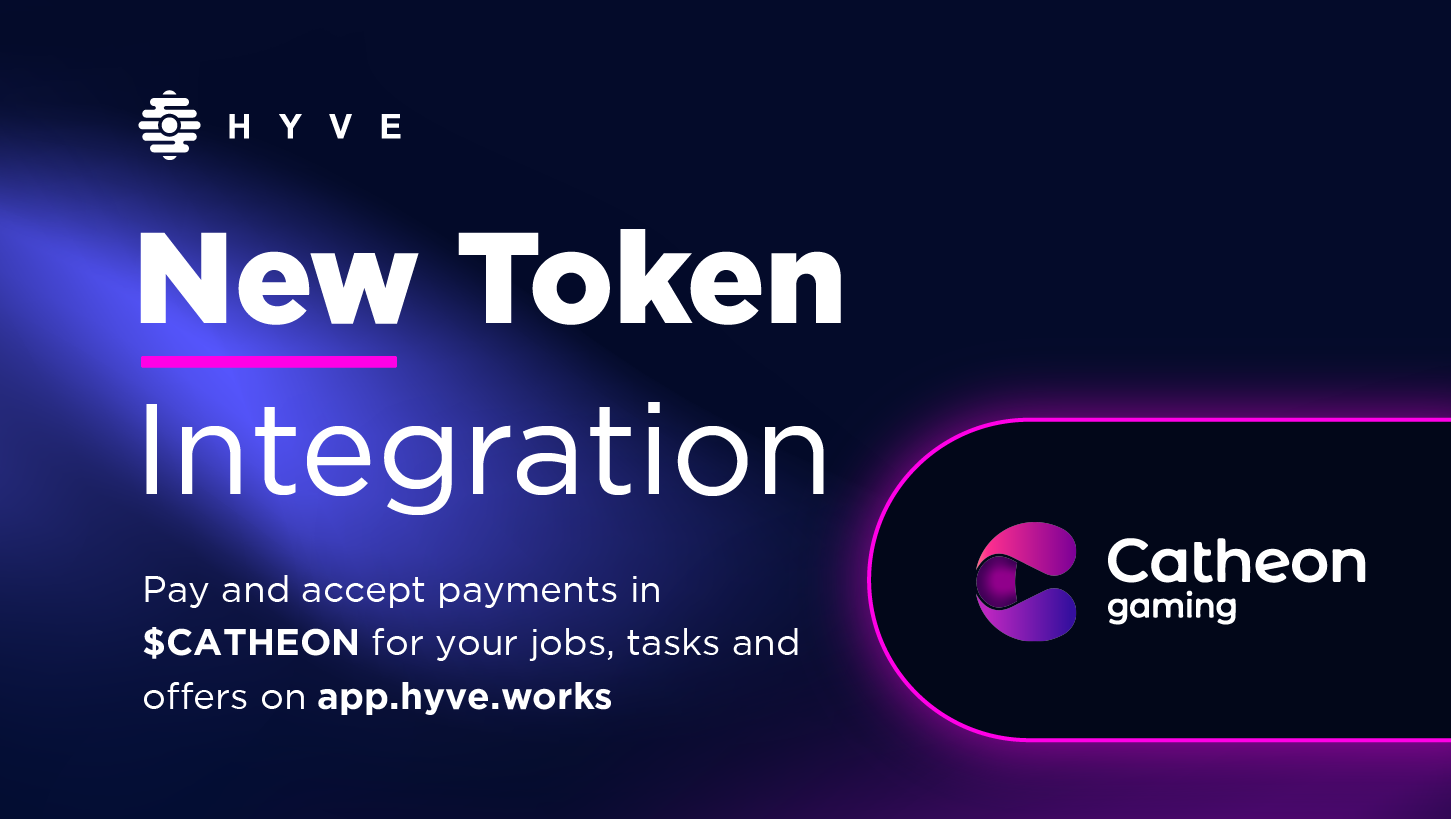 Rise and shine, HYVERS! A new day begins with a new token integration and you are right on time to dive into a new and exciting project: Catheon Gaming, the leading Web3 gaming ecosystem with a lot of games, including its own Metaverse! As you see, HYVE is integrating various tokens from many domains just so that you can expand your investment possibilities and maximize your utility within the crypto space.
Before we continue, simply add their contract address to your MetaMask wallets in order to use $CATHEON as a payment method on HYVE!
Polygon: 0x7e7737C40878e720b32e7bC9CD096259f876d69f
❓
Did you know HYVE has lowered fees starting in 2023? Thus if you pay for a listing in $HYVE, the platform fees are capped at 0%! That's absolutely right. For $CATHEON and all other tokens, fees stand at 2.5%.
---
Live, earn & play with Catheon Gaming!
If you are fond of gaming and the crypto market, this is your dream come true!
Ranked by KPMG and HSBC as the #1 blockchain emerging giant in the Asia-Pacific Region, Catheon Gaming is the leading gaming and entertaining integrated blockchain platform, providing world-class technical, publishing, and advisory capabilities underpinned by its own Game Center and Metaverse.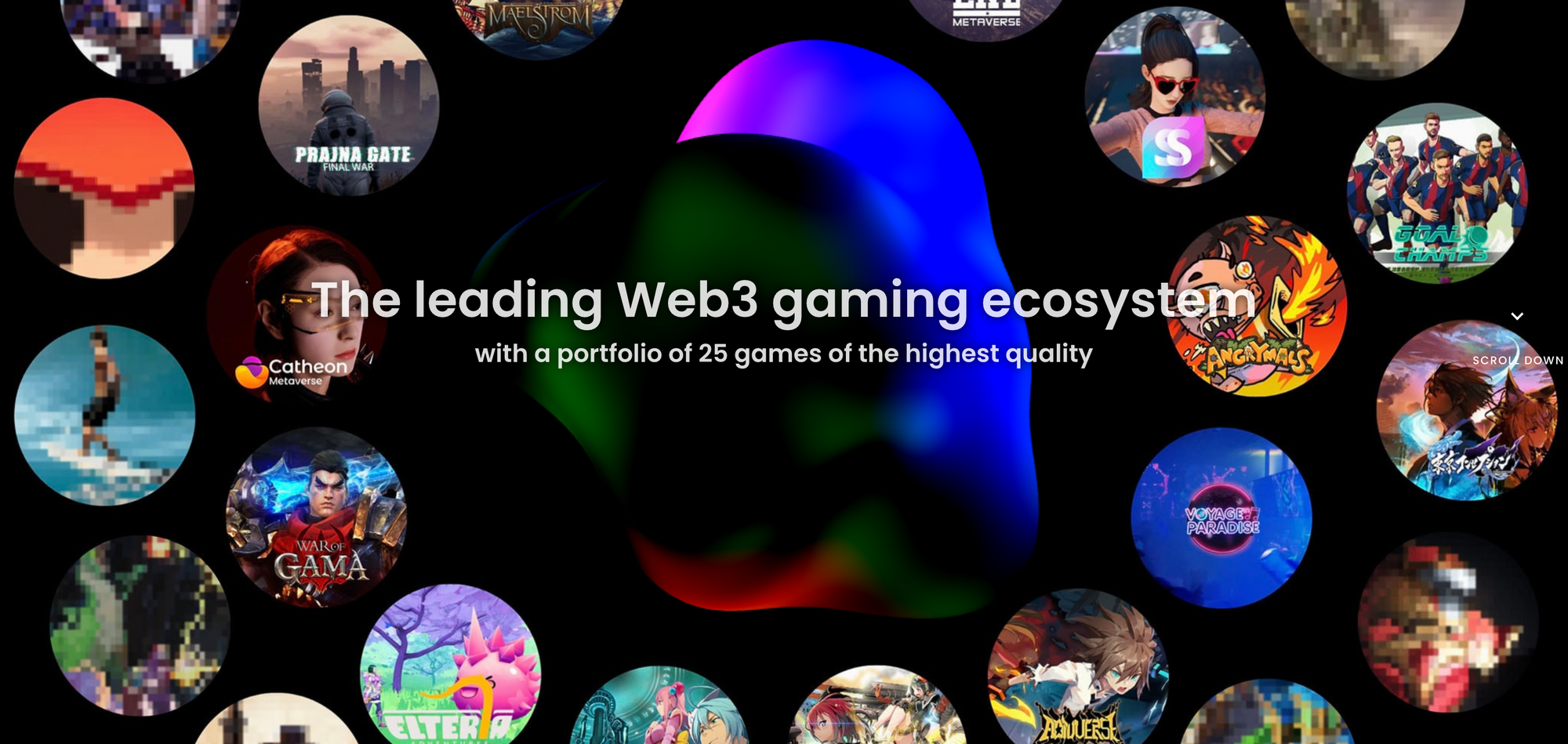 What is Catheon Gaming's vision?
This project aims to develop a unified platform through an ecosystem where players and developers can coexist while building a community of dedicated gamers who would like to move beyond the short-term nature of traditional gaming.
So what does Catheon bring to the table? A highly diverse set of games across 8+ different genres, including sports, anime, shooters, MMORPG, and metaverse games, with an unparalleled reach of over 51 million user downloads. Their partner studios comprise over 2,000+ employees, with centuries of experience in game development, including some of the most successful and highest-quality AAA games and some of the most valued IP in the world.
Want to play with $CATHEON?
Four pillars sustain Catheon: its Gaming Centre, its Metaverse, its development & publishing, and its consulting & advisory business divisions.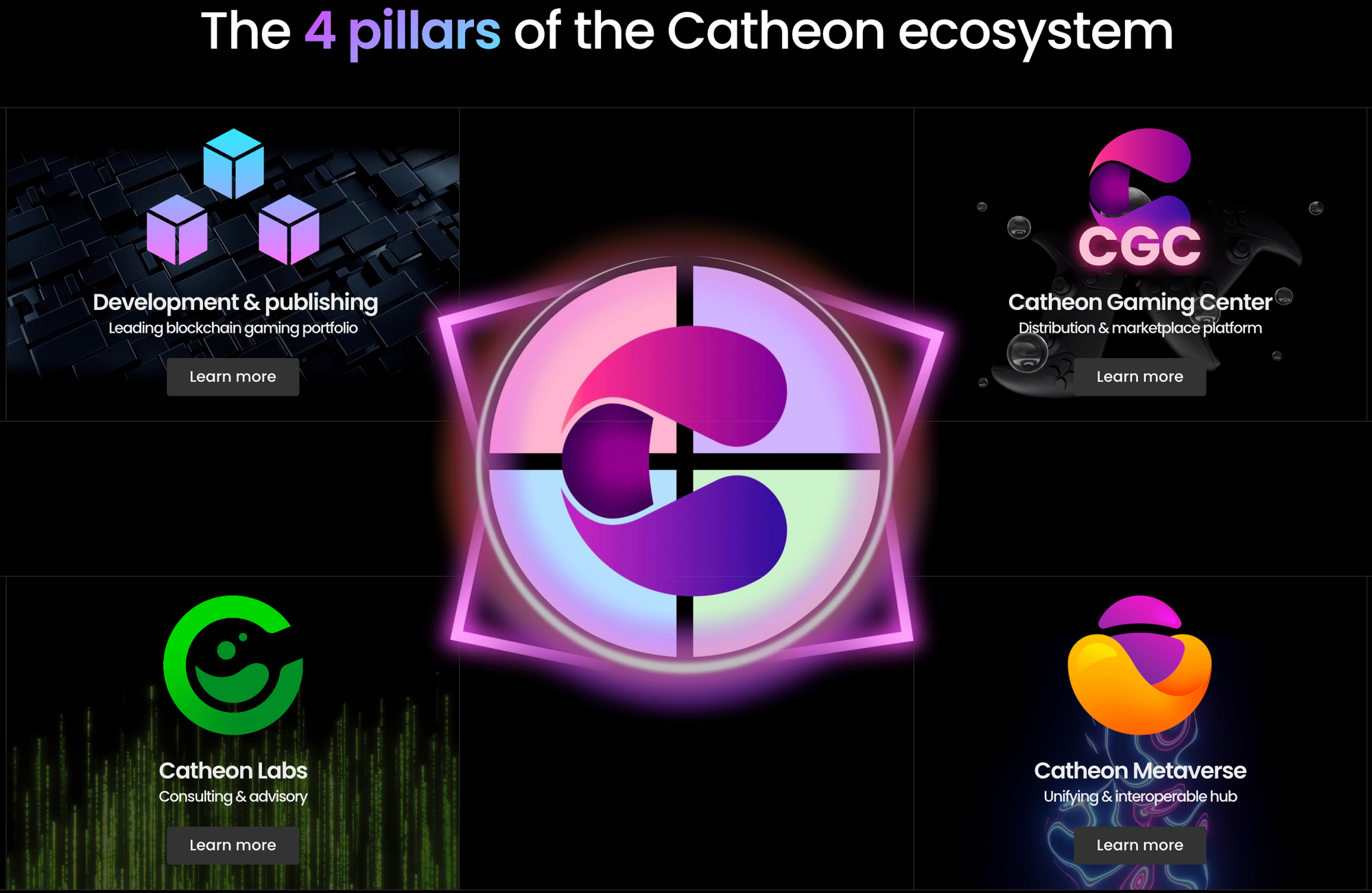 $CATHEON is their ecosystem token, built upon the utility of $CHICKS, some of the broadest benefits within blockchain gaming. $CATHEON is the universal currency for purchases of Catheon game assets, including transactions within the Catheon Metaverse.
Excitingly, it will also be a mandated transaction fee medium for NFTs and game-related transactions, which will incur 50% of the transaction fee in $CATHEON. Half of the accrued revenue in $CATHEON will be distributed as incentives for users participating in the ecosystem.
$CATHEON will also have utility across other aspects of the ecosystem, as an optional payment method for consulting services, interface token for the developers using the Catheon Gaming Centre SDK, and to participate in ecosystem governance.
---
New at HYVE…
HYVE is on the verge of becoming your ideal freelancing platform with limitless payment methods, as we're nearing HYVE V2.5 in the next couple of months. Blogs are back, with an increased focus on NFTs, as you have noticed our latest venture, Metalancer!
❓
Are you curious about the utility of our
Genesis NFT
collection? Head over to
metalancer.com
and subscribe for the latest information!
We are also working to open up HYVE to other geographies and communities to ensure that all freelancers have equal access to the leading web3 freelancing platform, therefore we have updated our tutorials, in a more technical and detailed way. If you haven't started freelancing on HYVE yet, what are you waiting for!?
Disclaimer
The information provided does not constitute investment advice, financial advice, trading advice, or any other sort of advice. Please do your own risk assessment when deciding how to invest in cryptocurrency and blockchain technology. HYVE is not liable for investment gains or losses.