New token: get your $MUSE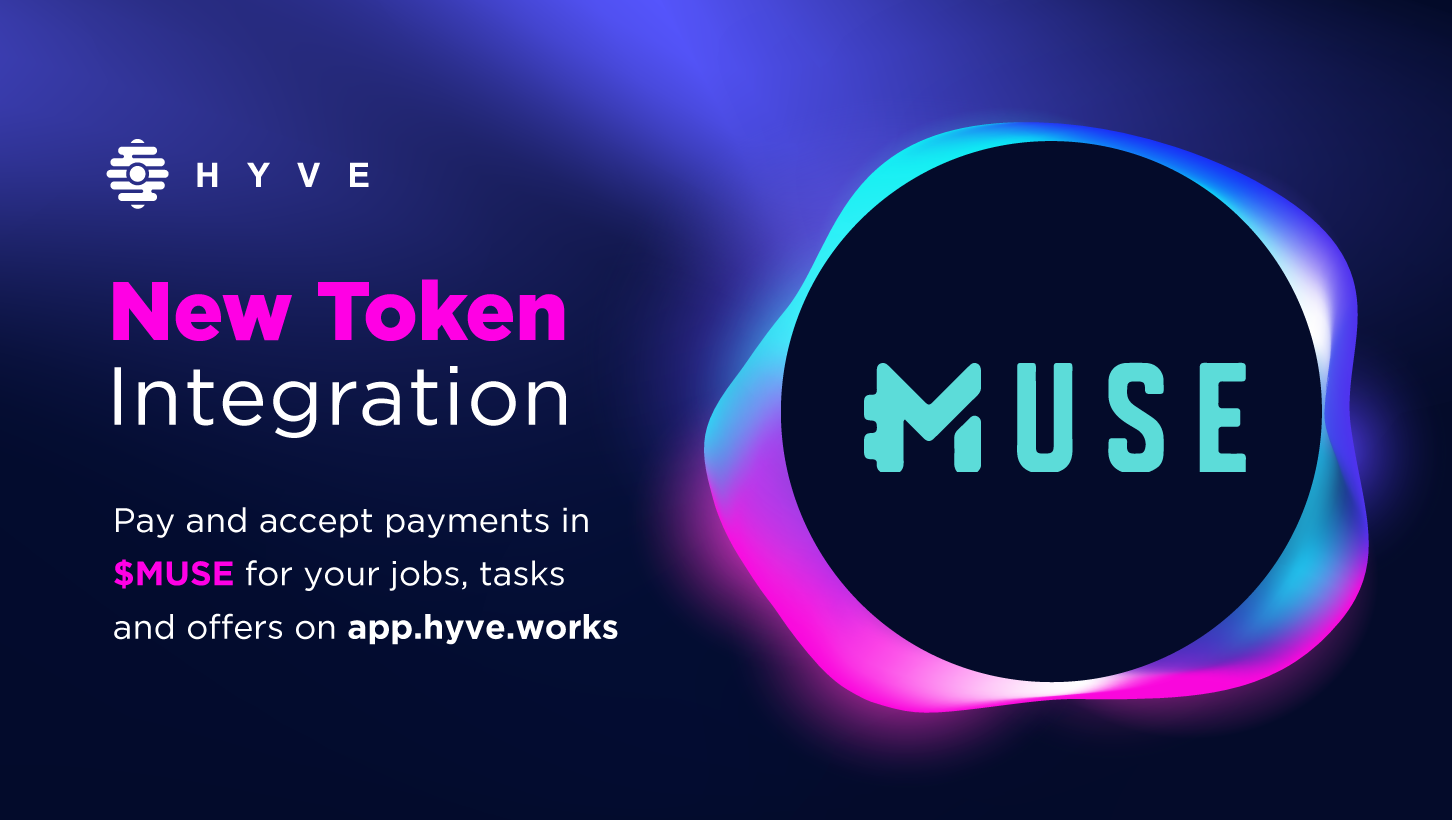 A dev update, several new tokens, what is this? It's the end of Q3, and there is no better time to deliver than now. The crypto market has been quite stable recently, however, during times of stability, we continue building, through constant improvements and partnerships. And today we have Muse DAO, a truly special project, an NFT venture builder, fully owned by the community.
Before we start, make sure to add the contract address down below and start using $MUSE for payments on the HYVE platform!
ETH: 0xb6ca7399b4f9ca56fc27cbff44f4d2e4eef1fc81
---
Time to find your Muse
Within greek mythology, the Muses were the nine goddesses of arts and sciences, a source of knowledge in their respective areas, invoked by artists and creatives as a source of inspiration and guidance.
Muse DAO brings this mythological concept to the web3 space, allowing creatives to thrive in the NFT space. Muse DAO focuses on building dApps, that can have a strong impact and further the NFT space. With enough support from the DAO's members, anyone can join.
How does Muse operate? The community can propose updates and vote on protocols, built under the DAO's umbrella. Moreover, builders can receive funding for their proposals with additional support from community developers and designers, enabling the creation of new and promising NFT projects. Below we posted a simple diagram of Muse DAO works.  

There have been some notable projects released under Muse DAO, and we'd like to put some of them into the spotlight. Launch by Muse DAO  is the main star of the game, acting as a transparent and easy-to-use NFT minting platform. Launch allows users to also sell, buy and launch NFTs with an instant floor liquidity.
Fastdapp represents another notable project within the Muse Ecosystem, allowing frontend developers to build apps within minutes, as they can turn smart contracts into a powerful web3 application. Fastdapp is easy to use, directly in a web3 live editor, combining more than 20+ components for a perfect experience.
Last but not least, Royal Game is an experimental gaming dApp, currently in the Beta stage. For the high-risk high-reward people, it may be worth a try.
The list can go on, with many other innovative apps such as VeryNifyy, NFT Flashloans, and NFT20, and by the name, you can realize their main focus!
What about their token?
$MUSE is the main governance tool within the DAO. $MUSE Holders decide on the future of the organization. This involves choosing what to build, as well as managing the DAO's treasury. Moreover, $MUSE can be staked for additional rewards.
---
Back to HYVE now
We have been building something big under the wraps. Sometimes, token integration may get a bit boring, since we have been doing them for almost a year and a half now. We are expanding to a new pool of talent
⛓️
Stay tuned for the upcoming weeks as our infrastructure is getting a massive upgrade!