Become a predator with $QOM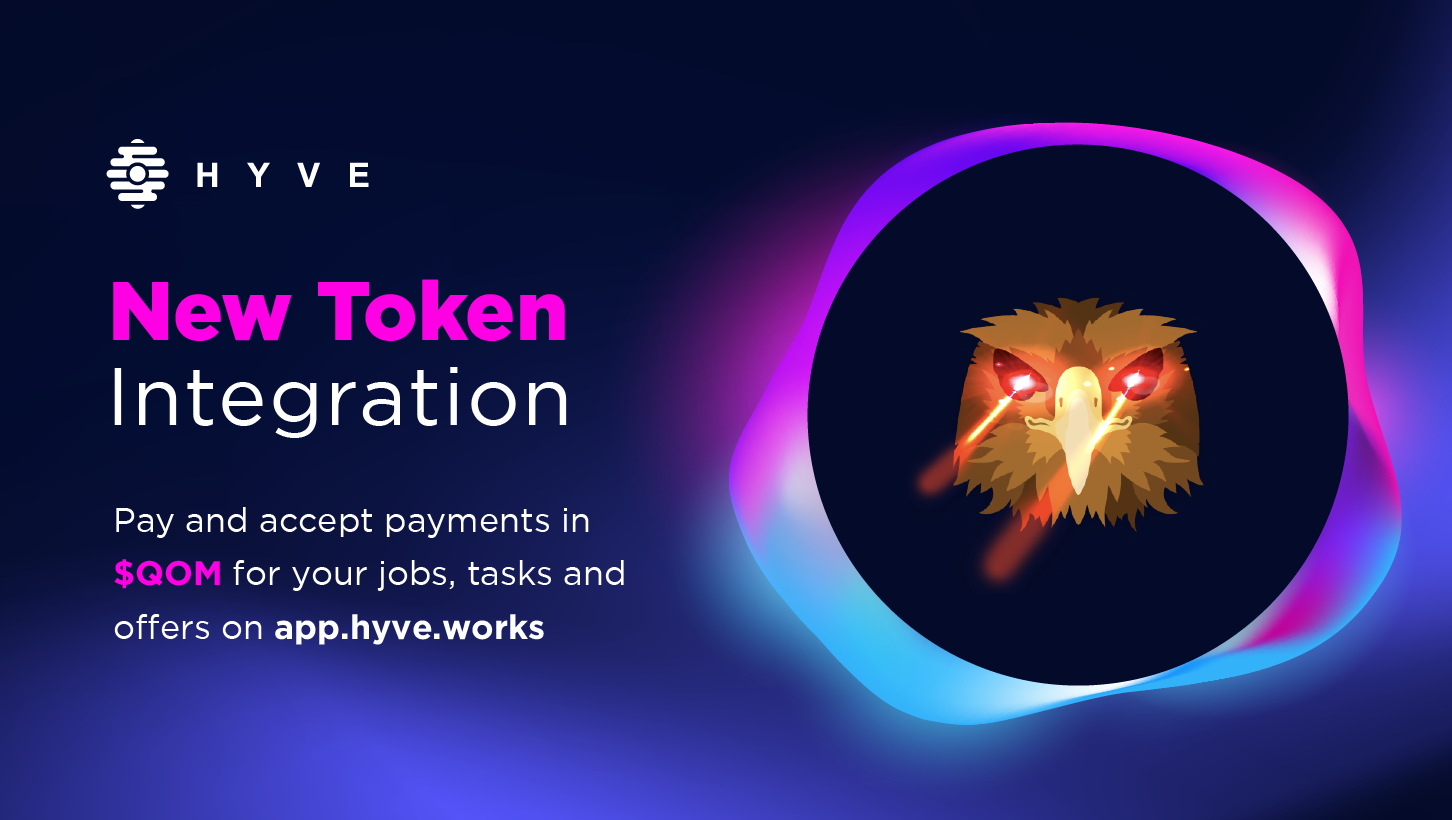 Long time, no meme token, isn't that so? You know that at HYVE we always aim for diversity as we strive to become a universal platform that adapts to everyone's needs. This week's token is Shiba Predator, a project that emerged in 2022, and is the implemented competitor of Shiba Inu ($SHIB),  also available on our platform! What are you waiting for? Scroll down below for deetz about our newest addition!
ETH: 0xa71d0588EAf47f12B13cF8eC750430d21DF04974
It's time for you to enter full hunt mode and pay with $QOM on our platform for whatever your heart desires, whether it's tasks, jobs, or offers!
Ready to become a Shiba Predator?
"You Either Die A Hero, Or You Live Long Enough To See Yourself Become The Villain" - this saying from the Batman movie series is the most representative for describing this project.
Here's the full story: one of the more infamous parts of the cryptocurrency world are dog coins, also known as meme coins. These coins are mostly, tributes to dogecoin ($DOGE), a token that fell off because Shiba Inu ($SHIB) took its crown. That said, there are a lot of dog coins out there, all trying to compete with one another and, while there is some debate regarding how useful they actually are, there are enough of them to be considered an entire sector of cryptocurrency.
Here comes Shiba Predator, a new project that aims to change Shiba Inu's destiny. Its main goal is to flip $SHIB, the Shiba Inu project. Basically, Shiba Predator aims to redistribute the finance in meme tokens. But what does it really mean? Flipping $SHIB means taking over it, and they are currently on the wave - people are booking profit! The best and fastest way to flip the Shiba project market cap is to swap all of your $SHIB for $QOM, as they already did with $DOGE - it's now time for them to become the prey, and you - the predator.
In addition, this project is based on its big community - being available on all platforms whether it's Twitter, Reddit, Telegram, or Medium! Chat with all the other predators and take part in the mission!
QOM's latest updates
Shiba Inu is promising to build an L2 for a long time. The QOM Community already has built a successful L1 in Testnet for quite a while … It will for sure be an interesting battle next bull market between two forces of equal power.
$QOM - your newest weapon in this fight!
$QOM is an ERC20 token, available on Ethereum (same as $SHIB). Even if this project likes to keep it under wraps and does not offer details, it promises a lot, saying that you can write $QOM's destiny if you trust the process. We might well be using rather vague language when we talk about this token because there is no whitepaper, meaning that we have no way of knowing the details of how either the Shiba Predator system or the $QOM token itself works. But even if this is the case, this coin really struck most of the investor's vision, exceeding their expectations, as it is continuously growing everyday!
---
Down @ HYVE
It's been a while since we integrated memecoins, but HYVE is all about diversity of payments. We will continue with token. integrations, diversifying the list of projects that you can access on HYVE. As mentioned, we will talk more about our partner project within our newsletter as we become more of a gateway to crypto!  
What do you think, is a memecoin war like this worth it? Drop a comment down below and shows us your opinion!