New strategic partnership: SKChain x HYVE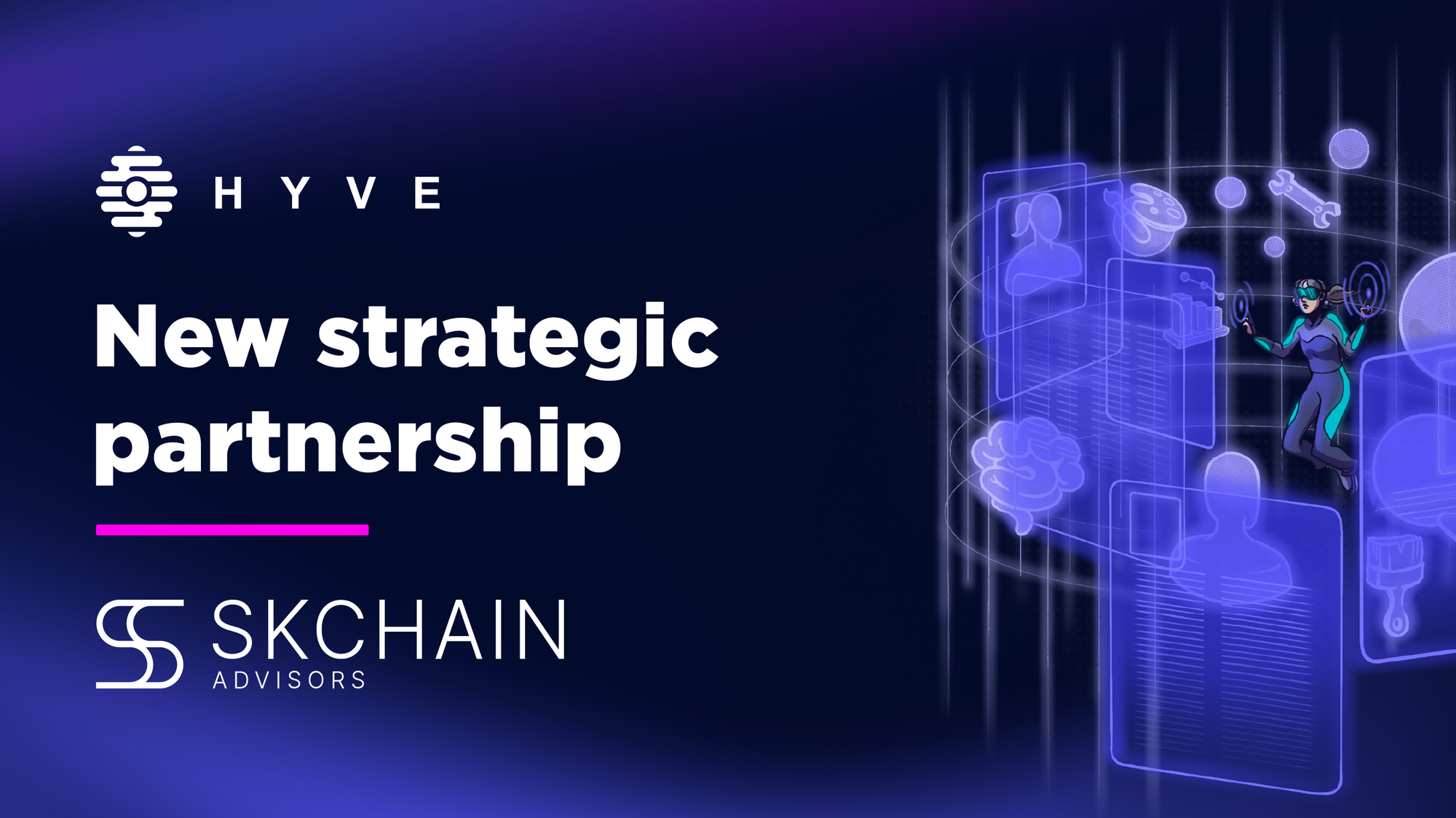 With two quarters already over, we can look back and say that HYVE has achieved a lot. We came out with an improved look and a much needed platform upgrade. Staying true to our promise of increasing the adoption of our platform, we have continued integrating blockchains, in order to propel us forward and diversify payment options - token integrations have become an almost daily activity at HYVE!

As HYVE has been growing at a tremendous pace, we need external, unbiased help to aid us in our growth process. Thus, we are excited to welcome SKChain as our partners, with their input highly regarded. We firmly believe that they will improve our strategy and provide the necessary expertise for key decisions.
Fresh ideas
SKChain consists of a team of global experts within the blockchain space, with vast experience in research, marketing, technical design, partnership building and strategy development.
SKChain was founded by Barek Sekandari, who has held several executive positions in Fantom and is still currently involved with the Foundation. Alongside Ismail Issa and Floris Bartels, the team at SKChain has helped create and propel blockchain projects to the next level, through the development of go-to market strategies and enablement of a global reach. Some of SKChain's most notable partners include Fantom, Coti, Bitfinex, Fairside, MantraDAO, Clover Finance

Exchange listings are one of SKChain's specialties, with many projects employing their services in order to gain the necessary reputation and increase liquidity. In addition, SKChain can facilitate strategic partnerships with institutions all across the world, ranging from governments in Asia to USAid and other organizations. This is vital for HYVE, since we believe that further adoption of our platform is only possible through partnerships with real-life institutions, triggering mainstream usage of our infrastructure.
HYVE's strategic partnerships
HYVE is always looking for ways to improve, be it through your constant feedback, or through finding the necessary individuals to propel us forward. For this reason, we have created the HYVE Advisory Board, consisting of professionals with immense blockchain experience, that could set strategic objectives for HYVE to achieve.

You might already be familiar with some people within our board, including JRNY Crypto, a successful Youtuber with over 500k subscribers, who increased our exposure to wider audiences, as well as Zac Cheah, the CEO of PundiX, who helped us create co-branded cards, allowing for a quick and easy cash-out.

In the meantime, we'll be continuing with our accelerating trend of token integrations, with another blockchain integration currently in the works. The HYVE Advisory Board has contributed to our growth during the past year, ensuring that we don't make the same mistakes many other blockchain projects have faced.

In addition, since we are looking for new ways to expand our blockchain footprint, and finding use cases for various blockchain applications, you will be hearing some of our Adviser's names a lot more often in the next couple of months - keep an eye out for some more exciting news!
🐝 Want to learn more about HYVE?
🐦 Follow us on Twitter.
🗨️ Join our Telegram Group.