Q3 Recap: Most eventful time of the year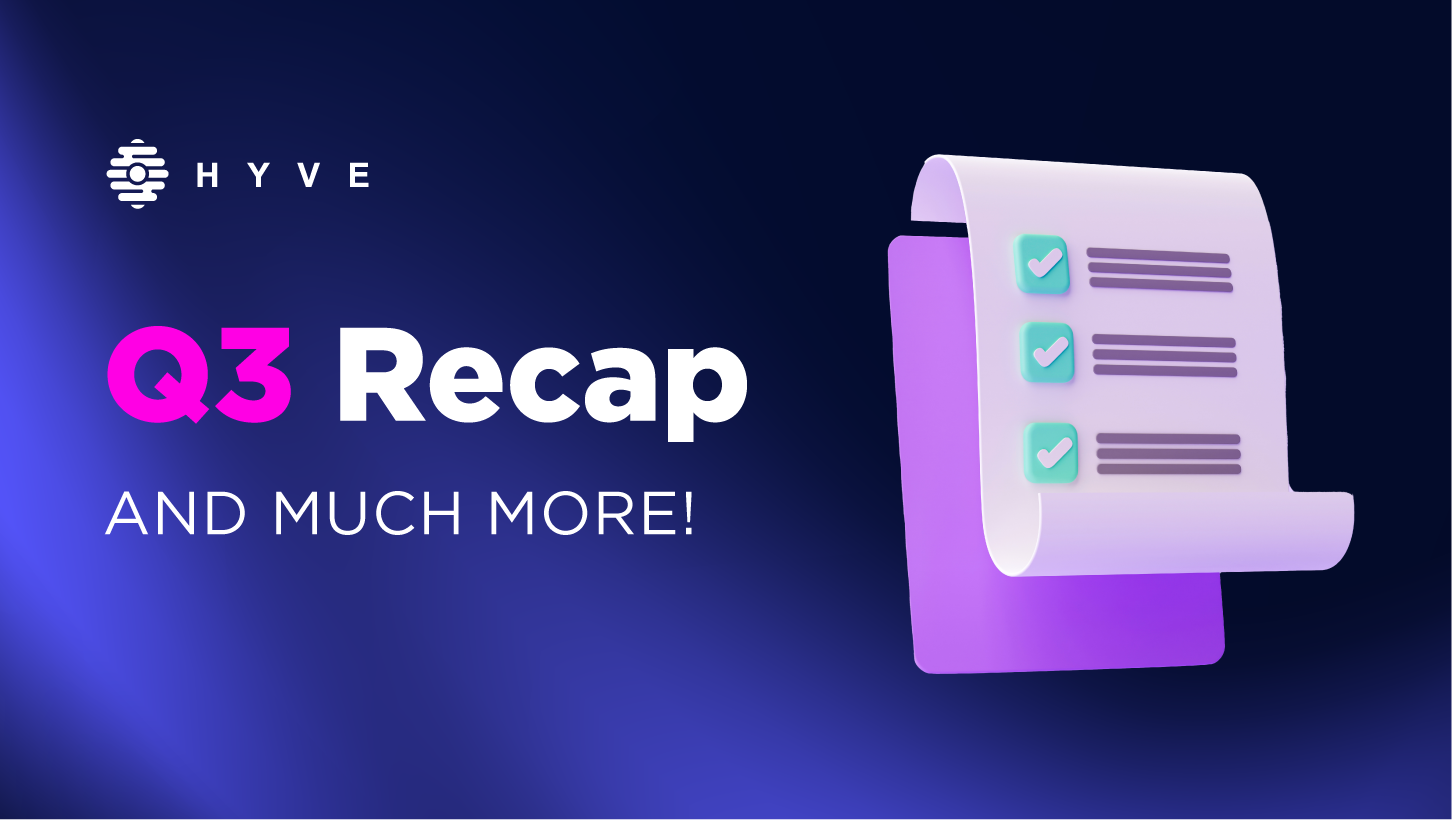 What's up dear HYVERs, we're through with the third quarter of the year and oh boy, was it a blast! The results of our long-time work have been evident this quarter, as the HYVE Platform has finally gotten its well-deserved upgrade - HYVE V2.5.
But again, that was just the beginning, as our intentions for further development have been evidenced again through our AVAX integration, which unlocks new potential partnerships and the gateway towards one of the best ecosystems within the crypto world! These have been just a few of the main events during the past three months, as our HYVE team has gone full-throttle in order to close 2023 on a strong note!
Regardless of the time of the year...
HYVE continues to build! Be it a bear or bull market, we continue developing our platform, thinking of new ways to improve your collaborative experience. Drop us a mention on X with what you expect Q4 to be like!
---
The future of freelancing is here: HYVE V2.5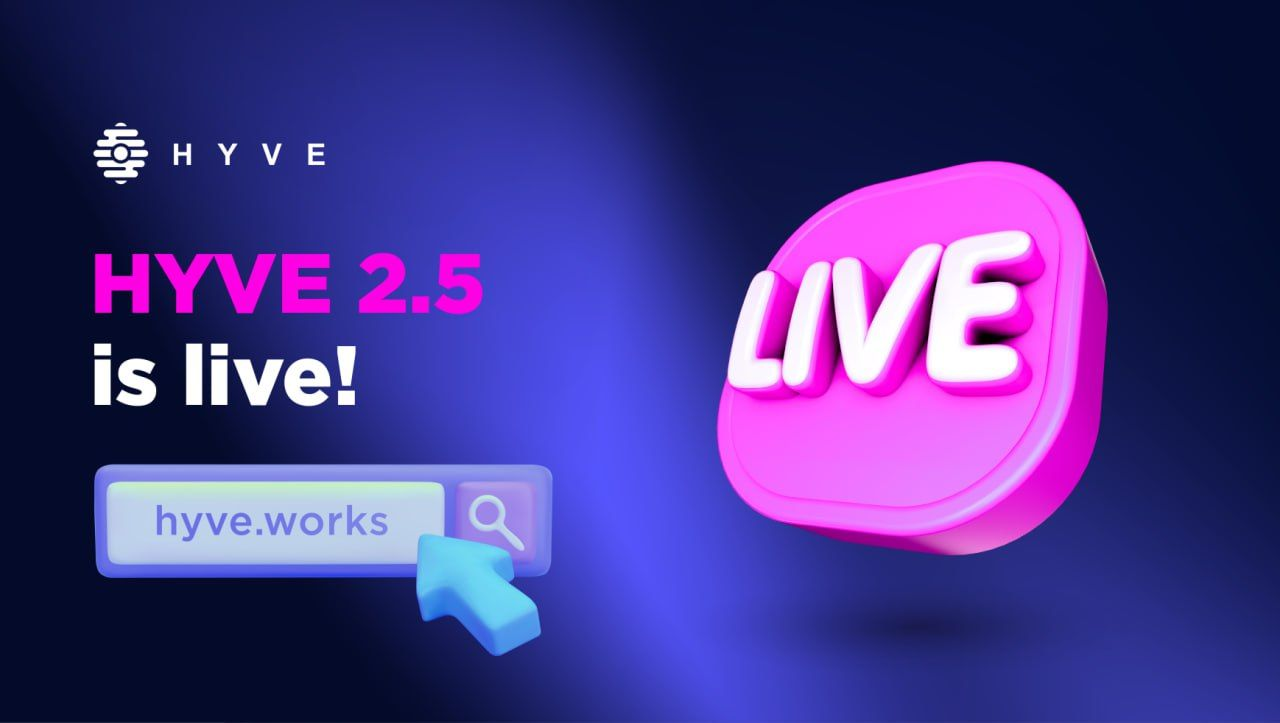 HYVE's Dev Team had been working for more than 6 months until the time of the V2.5's release, as we have been continuously releasing snippets for our dear supporters on an almost daily basis! Regardless of the long buildup, V2.5 delivered on all fronts, as we are able to summarize the top improvements and additions in four main categories.
Seamless Onboarding Experience
HYVE V2.5 offers an enhanced onboarding process, featuring faster loading times for an optimal user experience. While crypto enthusiasts will still find the familiar MetaMask integration, newcomers will appreciate the introduction of third-party social media logins, such as Facebook, Reddit, and Google. This streamlines the onboarding process, inviting everyone to partake in the decentralized freelance wave.
Enhanced UX/UI
HYVE V2.5 has undergone a comprehensive UX/UI redesign, creating a platform that is not only visually captivating but also intuitive. Navigating the platform has become effortless, ensuring a pleasant experience for both freelancers and clients. This dedication to aesthetics and functionality underscores HYVE's unwavering commitment to excellence.
Collaboration Made Easy
One of the standout features in HYVE V2.5 is the introduction of direct chats. This promotes real-time conversations between freelancers and clients, whether it's to clarify project specifics or to discuss deliverables. Such seamless communication encourages efficient collaboration and fosters stronger working bonds.
Digital Items for Creative Professionals
Digital Items are the highlight of our V2.5 release. From artworks and musical creations, to project management templates and anything your mind can conceive, creative professionals are now able to sell their items on HYVE's cross-chain infrastructure, for any of the supported tokens. Watch the video down below to see what digital items mean!
Over time, HYVE has supported upcoming artists and creative professionals, whenever they have posted a listing on our platform. Our example below testifies to our commitment to promoting and putting talented professionals in the spotlight across all our social media channels.
---
AVAX leads the way for new blockchains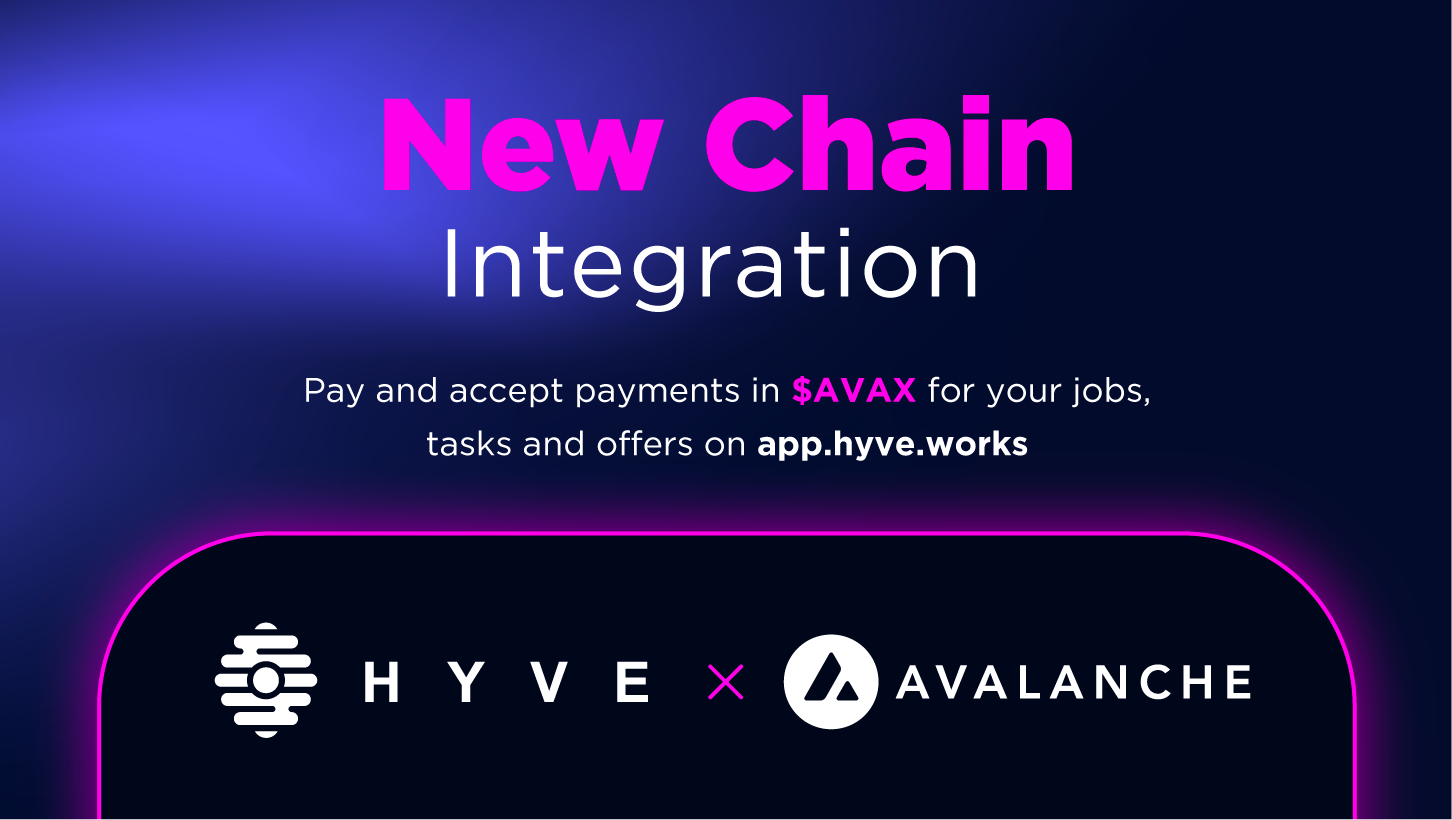 The HYVE dev team scored another win with the successful integration of the Avalanche blockchain, an innovative network that has become a top alternative to Ethereum due to its scalability, cost-effectiveness, and enhanced transaction speeds.
Avalanche is particularly favored by enterprises for its future-oriented blockchain infrastructure, evidenced by its nearly six million weekly transactions. Its appeal to dApp developers lies in its minimal gas fees and the extensive array of development choices it offers. Most dApps on Avalanche are within the spheres of Arts, Culture, and Gaming.
What else is there to know?
HYVE's integration into the Avalanche ecosystem not only signifies the possibility of diverse partnerships but also aligns with the strong community-focused ethos of Avalanche projects. This community-centric approach is further exemplified by the annual Avalanche Summit, which gathers eminent figures from the crypto sphere.
Moreover, with the Avalanche integration, users can now transact using the native Avalanche token, $AVAX, for various activities such as tasks, job offers, and purchasing digital items. This token, available across major decentralized and centralized exchanges, can be used for typical network activities like paying gas fees, staking for transaction validation, minting NFTs, and engaging with DeFi protocols. For HYVE, this means listings can now be hosted on Avalanche with significantly lower gas fees than Ethereum.
This transition also marks the availability of the $HYVE token on the AVAX network, allowing transactions in their native token, with staking features to be introduced in future updates.
---
Further diversification of payment options
Over the summer, we have successfully integrated around 40 tokens across all our supported blockchains. From memecoins such as Floki and Volt, to truly exciting projects such as ChainGPT and MarsDAO, we have diversified our supported payment options even further, improving choices for our dear freelancers.
❗
Thanks to the Avalanche integration, 24 existing and new tokens have been by default now integrated on our new supported blockchain. Isn't it exciting to have these many payment options?
---
New blogs for your freelancing journey
We have released countless blogs across the summer, and as we have accustomed you, we are here to help you improve your freelancing skills and get you on the right track! We'll do a quick recap of the top three blogs of the past summer!
Living that digital nomad lifestyle has never been easier, and maybe that is why you should check our piece on how to pick some of the most friendly destinations for freelancers. From forests and quiet mountains to sandy beaches in tropical destinations, we have compiled a list of some of the best places you can set up your next adventure!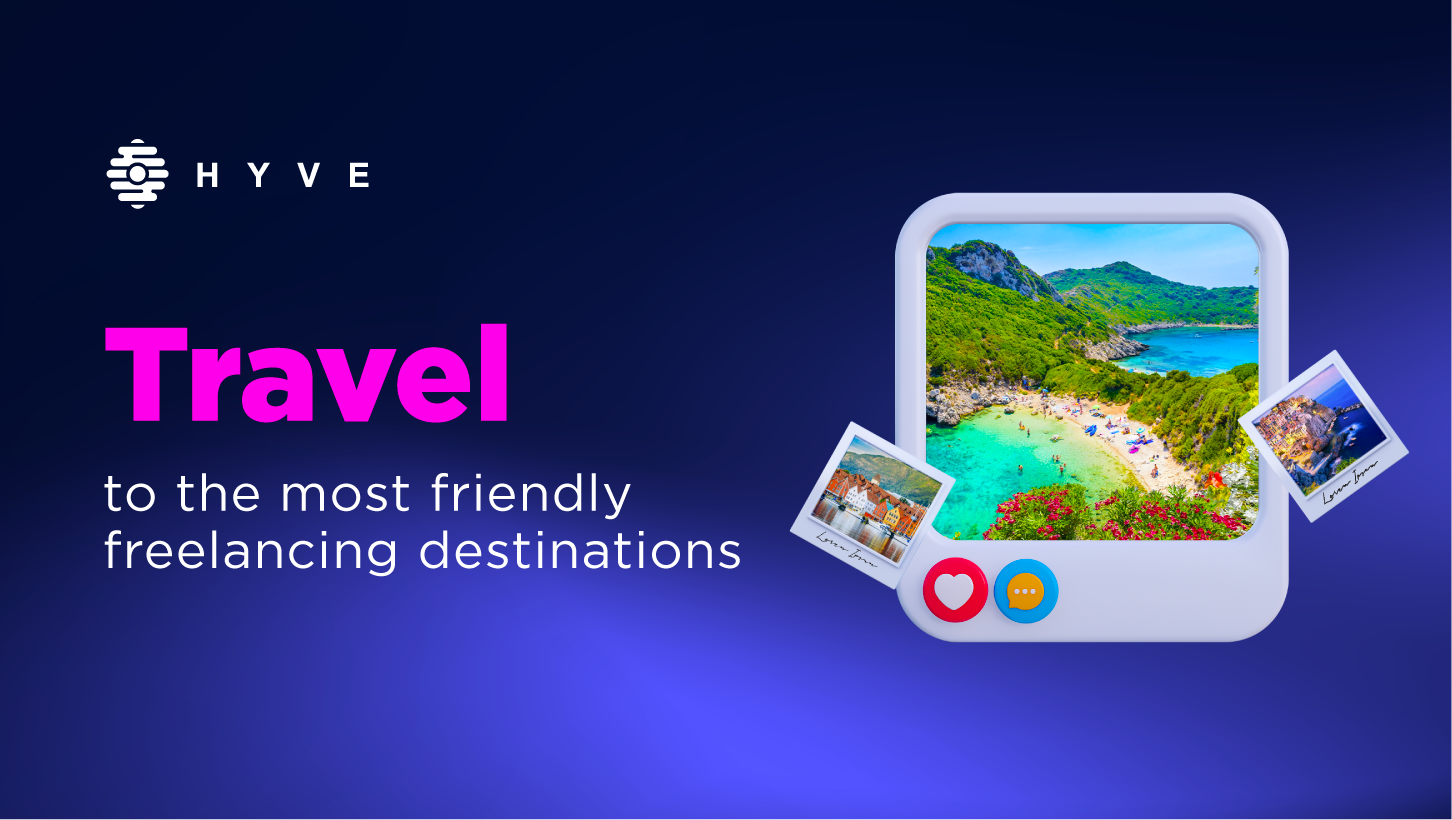 Now, once you have picked a destination, maybe you can pick a new niece for freelancing. Content creation has become one of the most lucrative side-hustles, that can easily turn into a full-time gig. You can either start by making TikTok videos, documenting your travels or creating any type of social media communication for specific brands. Learn more in our latest blog!
Lastly, since you have learned how to harness a new skill, while finding a new place to call home for the next couple of months, maybe it's time to share this skill with clients beyond your usual borders. Taking on international clients is truly a rewarding challenge, that gets you out of your comfort zone!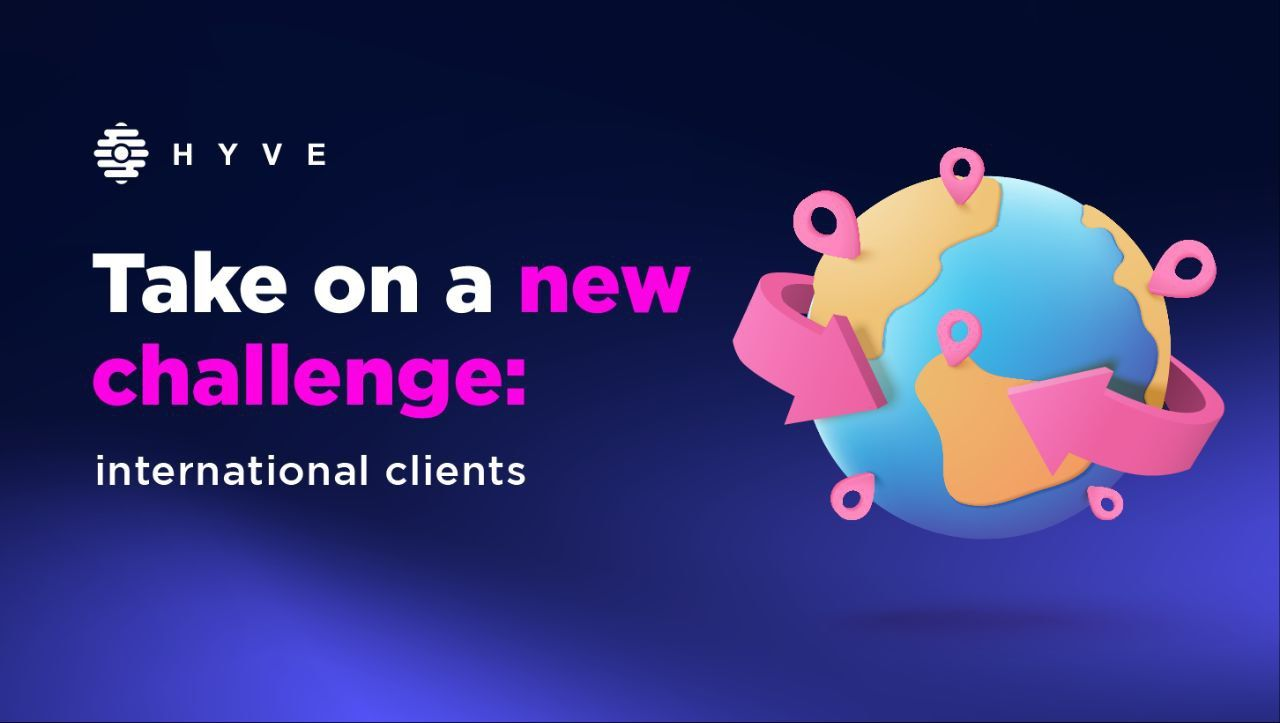 ---
What's then in store for Q4?
As Tudor outlined in our detailed roadmap, the fourth quarter will be another exciting period for building. Chain integrations are just starting, with several options being assessed currently. Moreover, we are working on adding reviews to the platform, meaning that you can rate and select freelancers and clients alike based on rankings, allowing you for better choices and informed decisions.
If you have not signed up on HYVE already to post a task, job, offer or digital item or if you are looking for a reliable professional, now it's the time to do so! We are improving the platform at such a high speed, that you are at risk of missing out on the web3 freelancing train! It's never too late to start!