$TLOS is now on HYVE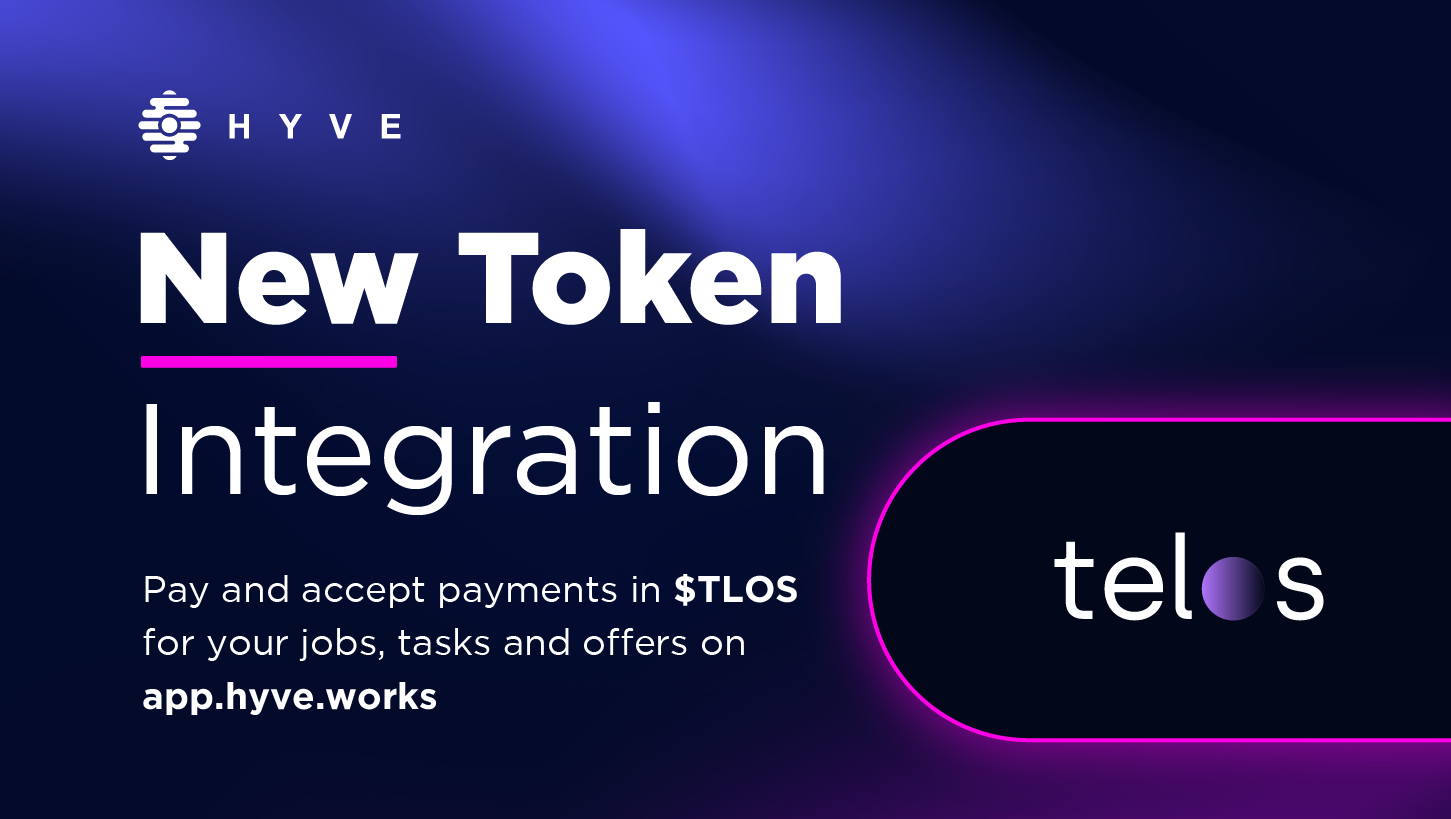 Name a better duo than HYVE and token integrations. The obvious basics come to mind, like peanut butter and jelly or coffee and cookies but none are a worthy match for HYVE's diversification of payment methods!  New tokens lead the way toward building a universal platform, where freelancers, enterprises and clients can contribute and collaborate in an optimally decentralized environment.  
Leading the way to a better Web3, a new project is coming on our path - Telos! Offering the promise of a new standard of economy, through a better and more cost-effective blockchain, we believe that Telos is the right project to join our payment ecosystem and creates the potential for future partnerships. Make sure to add the contract addresses to your MetaMask wallets, in order to use $TLOS to pay for tasks, jobs and offers on HYVE.
ETH: 0x7825e833d495f3d1c28872415a4aee339d26ac88
BNB: 0xb6c53431608e626ac81a9776ac3e999c5556717c
---
Faster.  Cheaper. Greener.  Honest.
Say hello to the next-generation blockchain! Built for speed and scalability, Telos is a high-performance L1 and the home of the fastest EVM available, being also the only project supporting EOSIO for smart contract development.
Compared to other blockchains, Telos provides a faster and greener solution, that stands closer to true decentralization. Moreover, this empowers the Telos ecosystem with integrity compared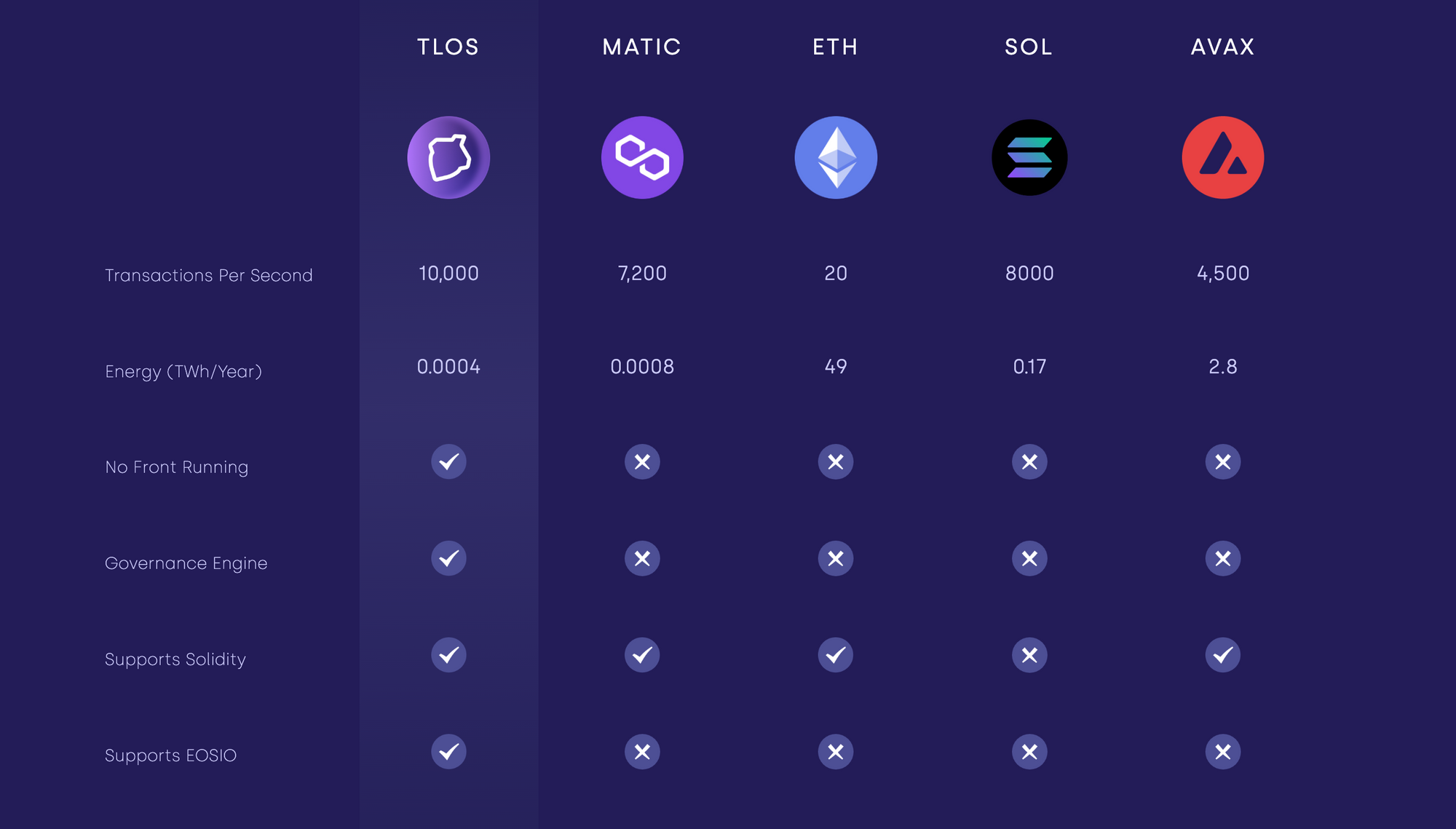 Telos is an alternative network based on the same EOSIO code that aims to solve the key problems of EOS. The Telos network offers: economic decentralization (no whale addresses in sight!), equitable pay structure for block producers and stand-by, dApp developer-friendly with proprietary dApps and lower cost deployment, additional token holder protection, through pre-activation resolution of stolen tokens.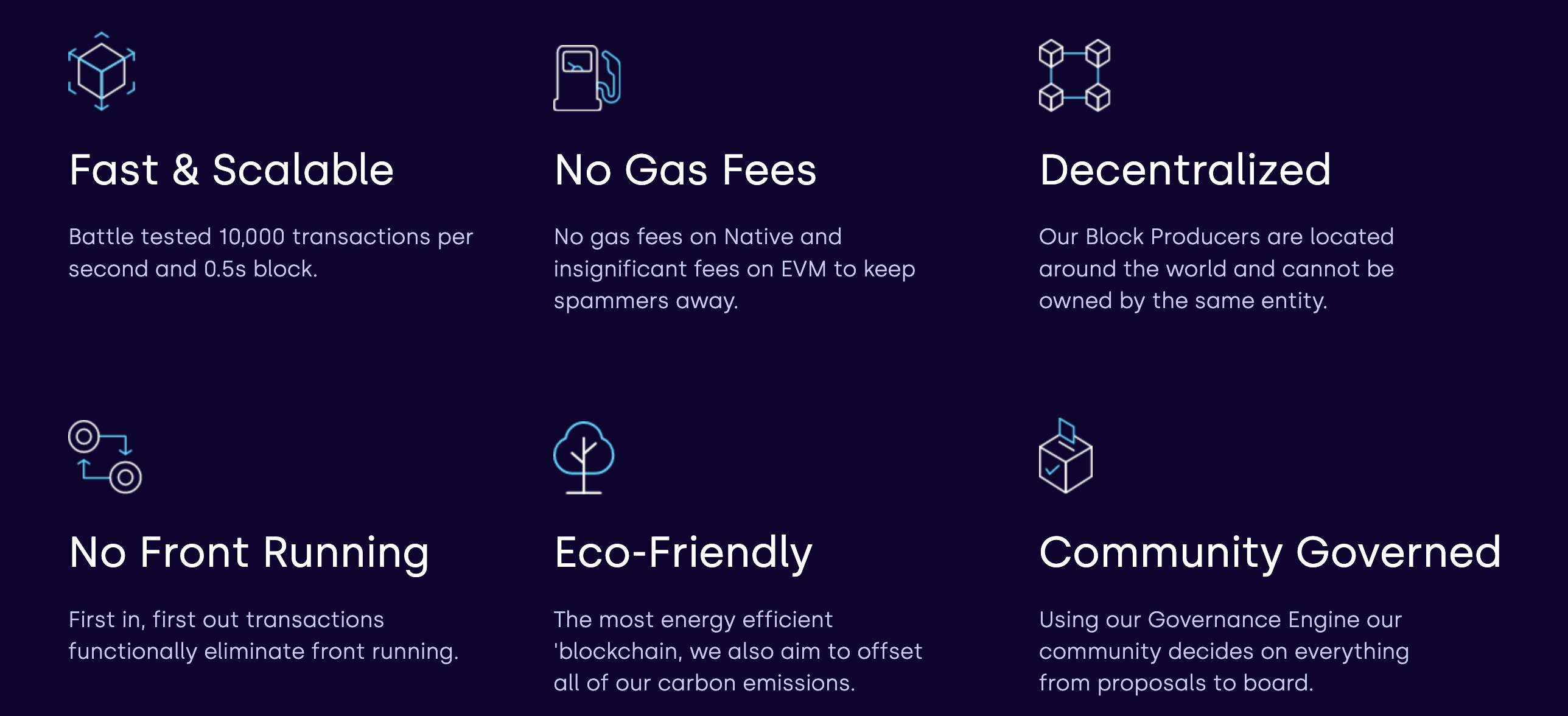 "The EOS dream will not come true until it fixes its centralization problems." – Juan M. Villaverde, Weiss ratings
The Telos blockchain forks EOSIO code into a new blockchain and updates by removing the extreme economic power of a small number of big companies by capping the value of every address in the Genesis snapshot at 40,000 Telos tokens ($TLOS).
---
Did $TLOS catch your eye?
$TLOS is the native incentive of the Telos ecosystem. The Telos ecosystem is the first Ethereum Virtual Machine that enables developers to deploy highly scalable solidity-based applications. Telos' development team aimed to outpace the DeFi market through efficient tech, adoption, and innovation.
Therefore, they were able to come up with a practical smart contracts solution for user-friendly models, evolutionary governance, no-front running, human-friendly names, and Bitcoin/Ethereum naming.
The Telos blockchain has not previously been funded by any large investors, and as a result, it lacks the large 'whales' that cause market upheaval with a simple tap of a button. This ensures the consistency of the project's tokenomics, and with the changes to voting on Telos, users should remain assured that no whales will enter the market.
How do you stake Telos from MetaMask?
---
New @ HYVE
HYVE 2.5 is currently under construction, as we plan to build during Q1/Q2 of 2023. For the second part of the year, we will be working on the adoption of the platform, with a more sustained marketing effort, and there's no better publicity than creating a unique product, with truly innovative features. We're bringing web3 to the mainstream workforce in 2023!
In other words, we have added a new feature on our website - listings are now on our landing page, both for the desktop and mobile versions. In addition, this will provide newbie freelancers or new HYVERS with a better way to understand the type of jobs to expect when signing up on the platform.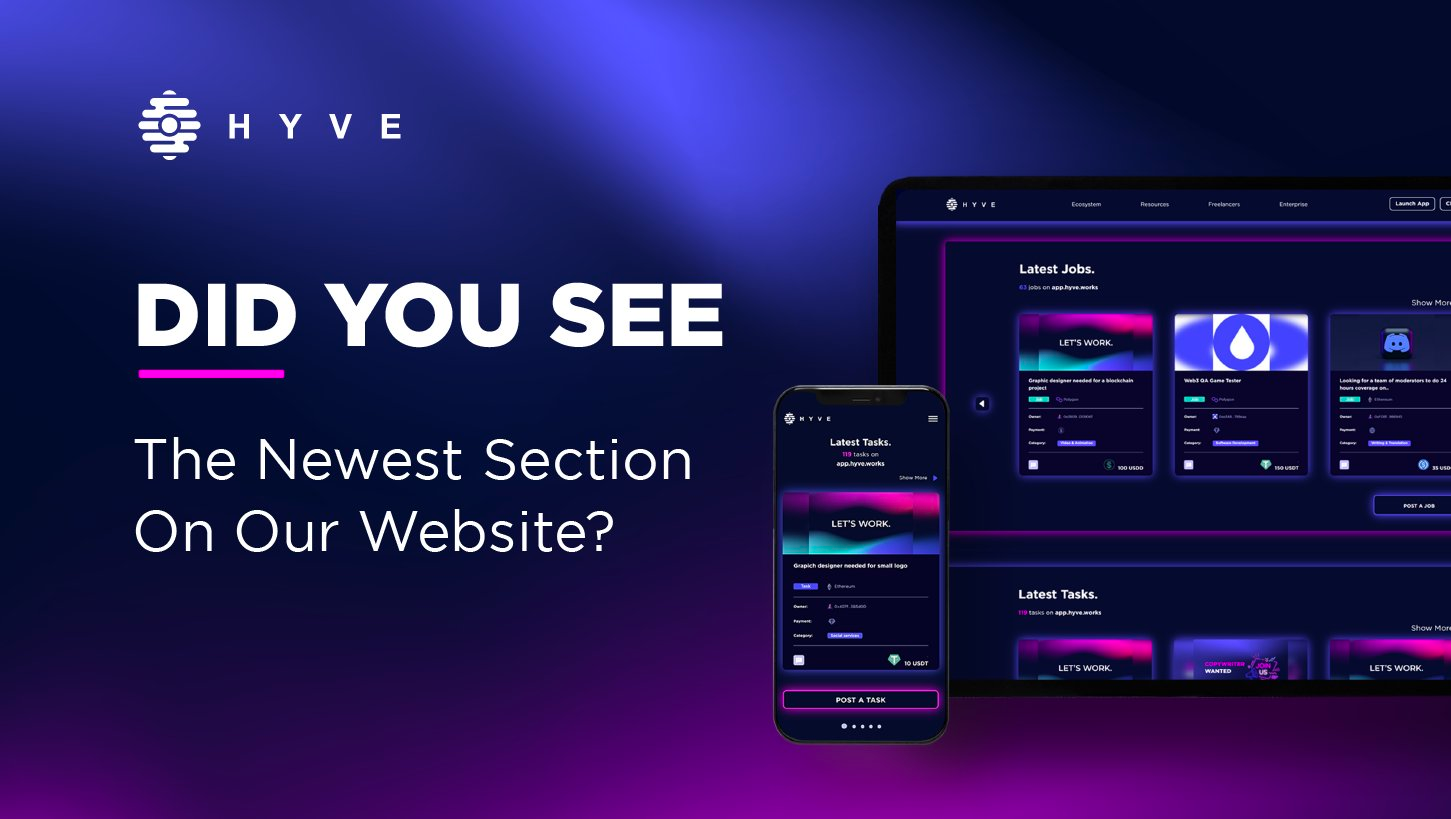 Oh, in case you missed it - we are releasing a bi-weekly newsletter now, with our midweek release listing all the technical updates on the platform, including token integrations, bug fixes, as well as any update we believe relevant. Find out more information on our Twitter homepage, so make sure to click the button down below to be up-to-date with all the recent developments!

Disclaimer
The information provided does not constitute investment advice, financial advice, trading advice, or any other sort of advice. Please do your own risk assessment when deciding how to invest in cryptocurrency and blockchain technology. HYVE is not liable for investment gains or losses.