Migrating Uniswap V2 liquidity to Uniswap V3, and CEXs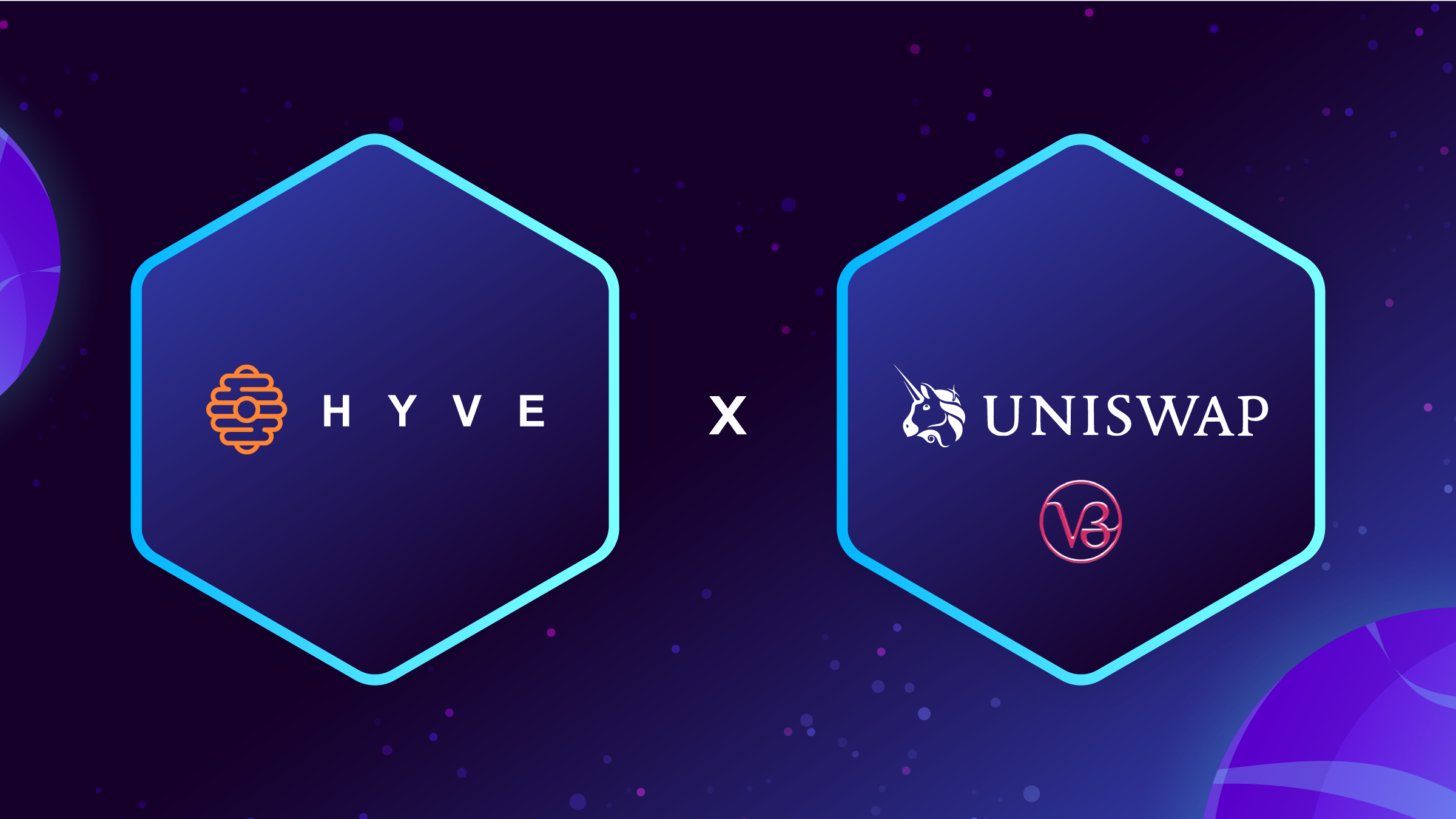 You might remember that early last year we provided liquidity on Uniswap V2, which was programmatically locked for 1 year, to gain community trust and enable HYVE to grow into a flourishing community.
As you know, a while ago, we split our liquidity from V2 and also got listed on V3. We couldn't migrate the entire liquidity because at the time it was locked, now that it's been unlocked, we will be moving a part of it to V3 and more importantly, we'll be using another part for the CEXs where we are listed.
There are 2 main reasons behind our decisions. The first one, being, that Uniswap V2 hardly sees any volume nowadays, with most of it going to V3 and even more often to CEXs directly. Last year, when we initially provided liquidity, we still didn't have a large CEX listing, but now that we do it's about time we take proper care of it, especially since Kucoin alone, has on average 50-100x the volume of Uniswap in a given day.
---
Uniswap V3, New Chains, and CEXs
Although Uniswap V3 might be more difficult to use, since it involves complex work and analysis, we believe that its new customization features will only benefit $HYVE. Not only will it provide greater depth, but it will also facilitate a more efficient price discovery process.
Therefore, we recommend you start migrating your liquidity from V2 to V3 since we will be discontinuing support of V2 starting today. For now, no liquidity locker supports V3, but when it does, we will be locking the V3 liquidity as well. As of this moment, we are still providing liquidity on Uniswap V3 and PancakeSwap V2 and will be providing liquidity on Polygon as well as one surprise chain shortly.
We believe V3 will bring more benefits to our token holders and create more earning potential, by allowing LPs the provision of liquidity among different tiers. In $HYVE's case, the fee is set at 0.3%.
As of right now, our V2 liquidity has been withdrawn, with a portion of it going to V3, another portion of it going towards future DEX listings on other chains, and a final portion going to maintain our existing centralized exchanges as mentioned.
We have already re-deposited $300K of that liquidity to V3 (~25% of the entire liquidity) with another 25% being reserved for future chains and 50% being reserved for our existing CEXs.
Stay tuned for the upcoming new website and an exciting partnership announcement coming up over the next few weeks!

In the meantime, we are in the final steps of preparing for our new and improved bridge with RADAR Protocol, which will go live by the end of this week!
🐝 Want to learn more about HYVE?
🐦 Follow us on Twitter.
🗨️ Join our Telegram Group.
✅ Follow us on Instagram.
📢 Join our Announcement Channel.
💡 Join our Discord.
👍 Like us on Facebook.
💡 Visit our Website.