New token integration: $XEN shows the perfect way to do decentralization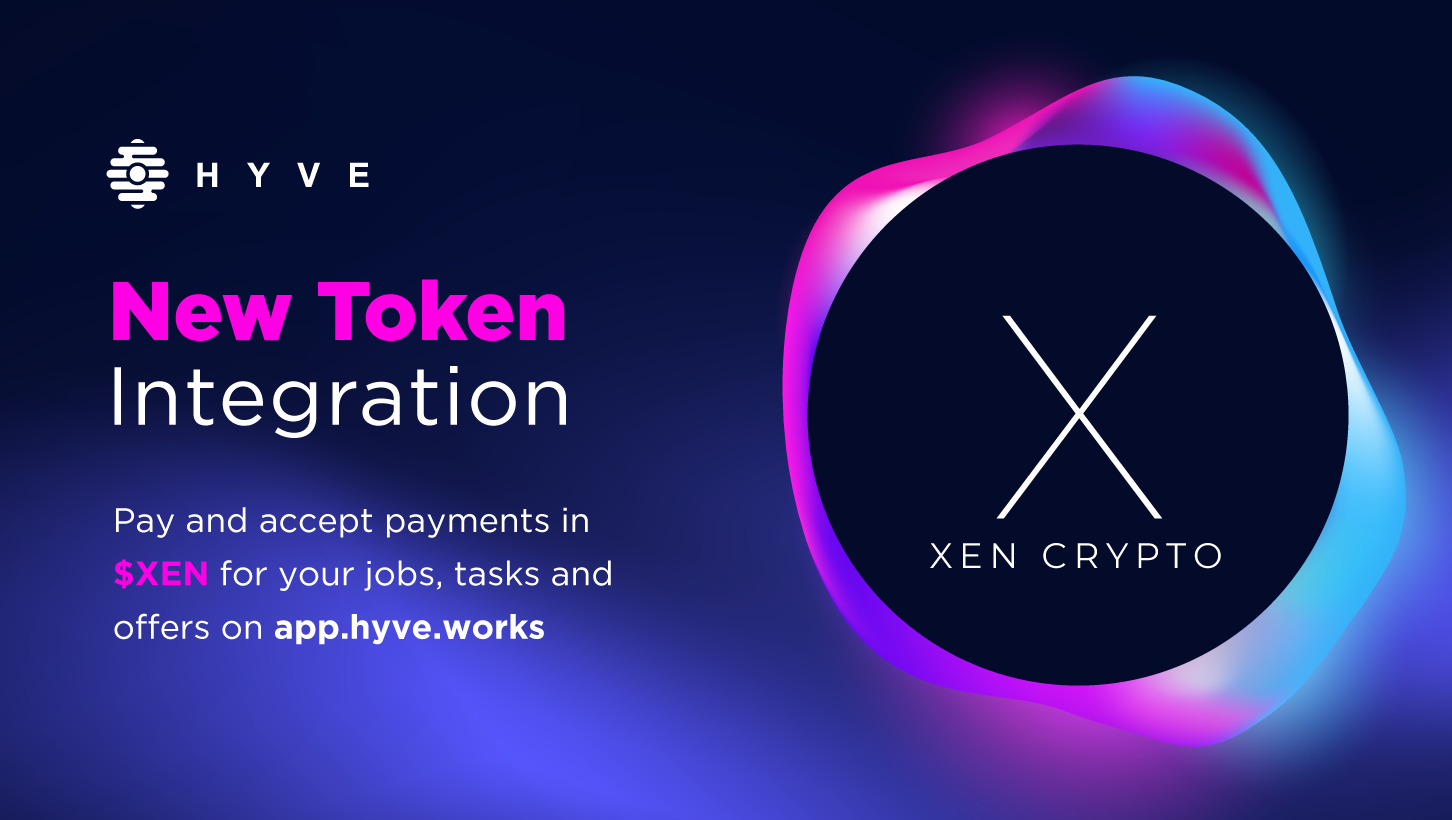 Hey there, HYVERS! We are proud to announce the integration of a new and visionary cryptocurrency, XEN Crypto. In line with our commitment to pioneering blockchain advancements, $XEN is not just another token — it embodies the foundational principles of blockchain: decentralization, transparency, and peer-to-peer interactions.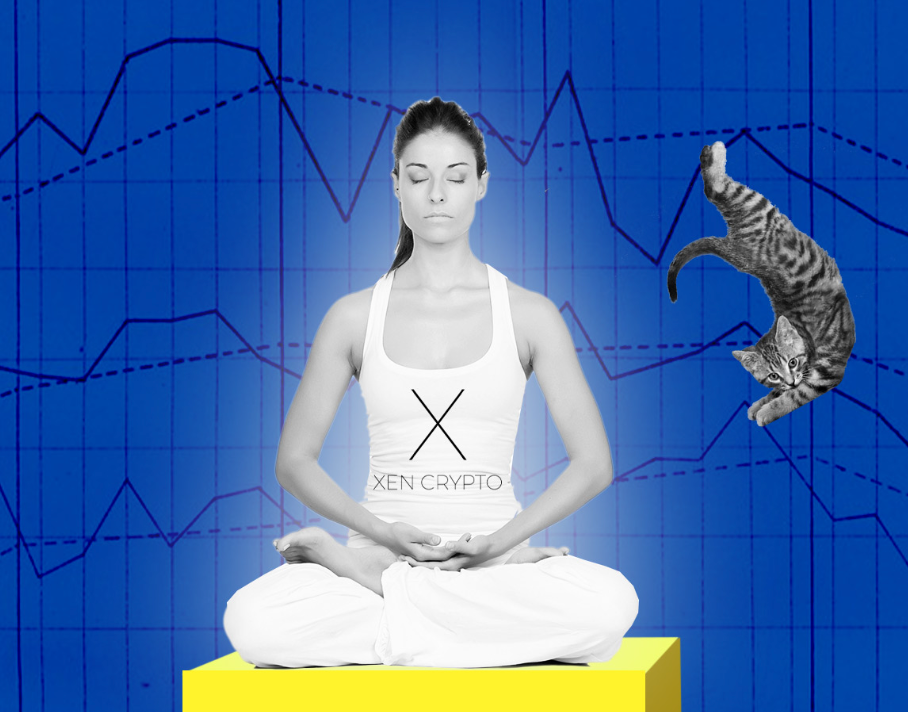 At the heart of XEN lies its dedication to the original blockchain mission: a currency free from third-party interference, driven purely by its community. Unique in its design, XEN has no predefined supply. Instead, it starts from ground zero, empowering users to mint their own XEN, thereby directly involving them in the expansion of the network. What makes it even more remarkable is the auto-adjusting minting difficulty, influenced by the user's rank and the growing number of network participants.
Investors and enthusiasts have the flexibility of staking their XEN holdings, not only to mint more XEN but also to earn dual rewards. And for those looking for liquidity, XEN can be seamlessly traded on the open market.
ETH: 0x06450dEe7FD2Fb8E39061434BAbCFC05599a6Fb8
BNB: 0x2AB0e9e4eE70FFf1fB9D67031E44F6410170d00e
Polygon 0x2AB0e9e4eE70FFf1fB9D67031E44F6410170d00e
Avalanche: 0xC0C5AA69Dbe4d6DDdfBc89c0957686ec60F24389
As HYVE continues to evolve and grow, our collaboration with projects like XEN reinforces our commitment to providing our community with forward-thinking, decentralized solutions. So, do not forget to join us in this freelancing revolution!
---
A breath of fresh air in the crypto space
Yes, that is right, that is how Xen Crypto is describing itself as a project, as they are one of the first "mint to own" currency in the blockchain space. XEN Crypto is a joint virtual mining project based on Proof of Participation. Basically, XEN crypto was introduced to solve the problems of the crypto market by creating and launching a cryptocurrency open to all and based on the collaborative efforts of the crypto community.
XEN is, however, the first project to capitalize smartly on its launch's marketing and deliverance in such a way that it almost broke Ethereum. Joking of course, XEN did however break a new record in burning Ethereum, by producing the biggest burn cycle in Ethereum since the Eth-merge thus far.
One of the more important aspects of XEN Crypto is the history behind XEN and how its roots are attached to an already robust community. XEN, having sprung out of the HEX world, already has a strong community behind it. Who does not love a community-driven project?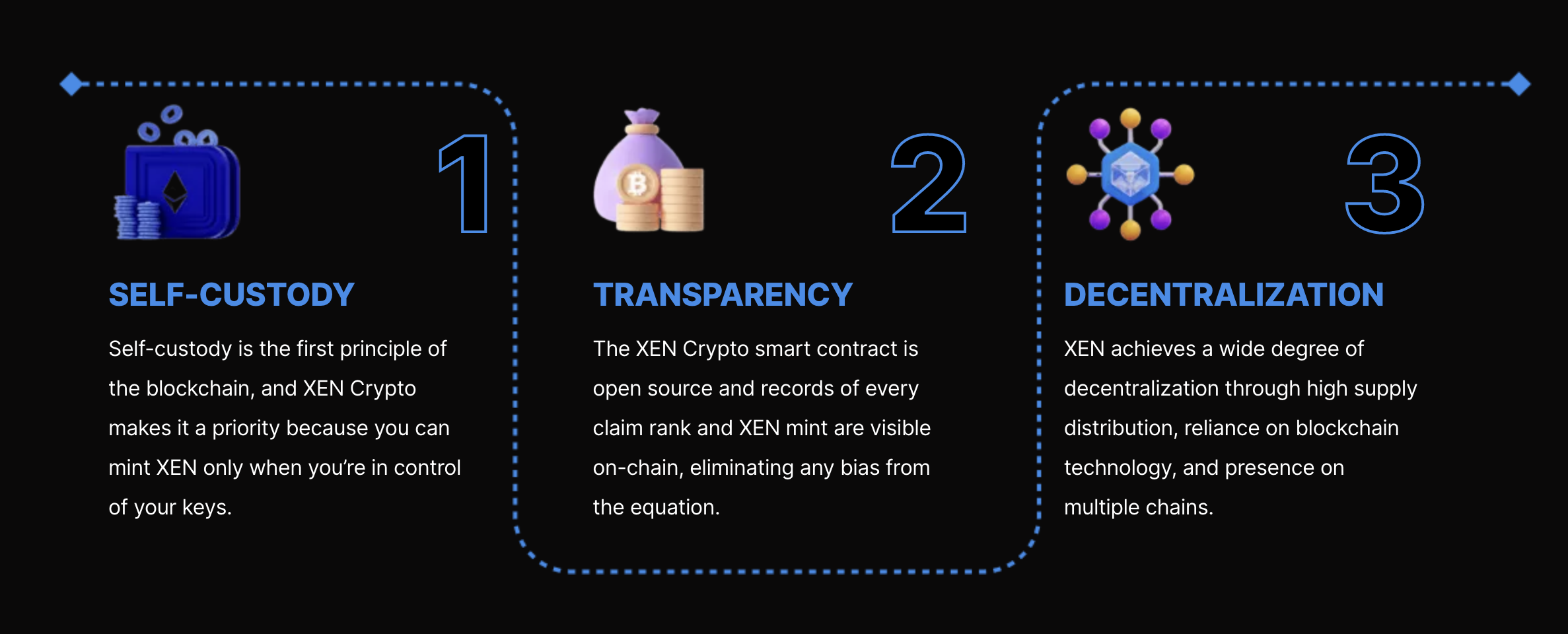 So who was one of the brilliant minds behind this project? According to the official website of XEN Crypto, the project initiator Jack Levin is an open-source technology, the Google's No. 21 employee. He became interested in Bitcoin in 2010, and has been working in the field of encryption so far.
Watch the video down below to see what he thinks and how he feels about the XEN!
---
$XEN - open, transparent, and fair
XEN is an ERC-20 token built on the Ethereum blockchain. It's based on the first principles of crypto like decentralization, self-custody, transparency, and trust through consensus.
The system allows people who have Ethereum ($ETH) wallets to mint XEN with them. There is no limit to how many XEN can exist, although, to quote the system's whitepaper: "XEN has no cap, however as more and more people join and participate in minting, it will be harder to generate more XEN due to naturally sloping adoption curve which is logarithmic in nature. This will make XEN tokenomics disinflationary in nature."


How to mint $XEN
$XEN is minted for free, and its value feeds on adoption growth, the amount of gas spent on the transaction, and the time interval between the claim and the mint.
The quantity of your $XEN supply depends on your rank and the amount of time you take to mint it. As more users join the network, minting becomes more difficult.
The first step in minting $XEN is to connect your e-wallet, which can be Metamask or any other compatible wallet, to the XEN Crypto smart contract.
Following this, the XEN platform rewards you receive depend on the number of people who interacted with the smart contract before you. This means, the more people you introduce to XEN, the more rewards you get.
---
Thrive with HYVE!
We are close to reaching 200+ integrated tokens, as we have gone full throttle in our partnership efforts. There is no better way to market our platform than by extending our partnership network and enabling professionals to provide their services and be paid in any cryptocurrency of their choice!
Our infrastructure is still being improved, as our dev team has been delivering surprise after surprise for the past couple of months. Quarter Four will make sure 2023 becomes our most memorable year so far!