January Recap: Blogs, Tokens and Memes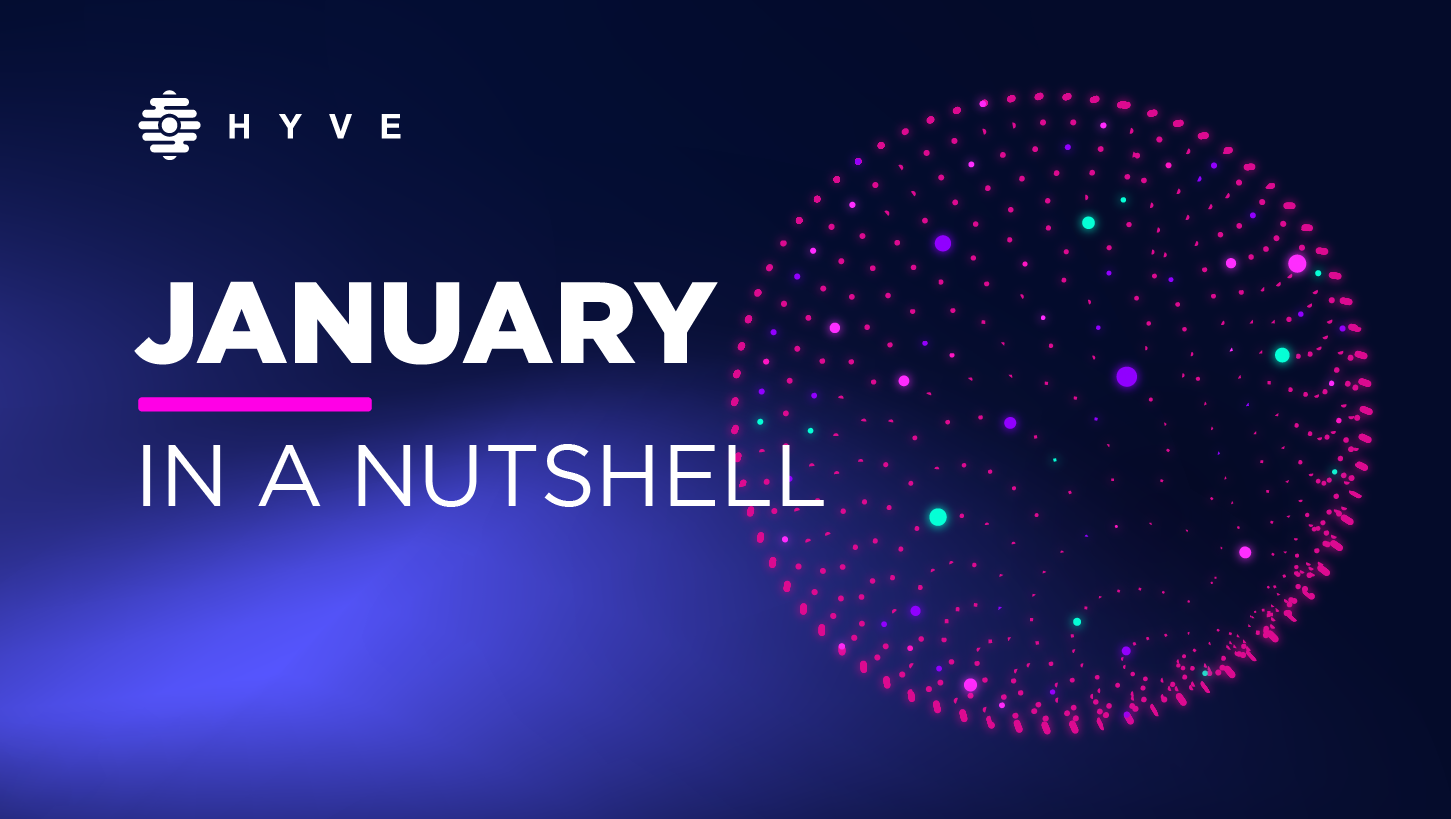 January has surely gone by quickly, and that's how it usually happens when you keep busy as assignments are piling up. The HYVE crowd should know best - opportunities for new projects always arise in the first part of the year, and freelancers can rejoice.
We have kept busy too this month, as we're nearing the release of HYVE V2.5, a radical improvement on our existing product, serving as an intermediary version before our much anticipated V3, which will also promote a new look and feel.
---
Freelancers can be funny too!
Last month we hosted a meme competition, where we asked our loyal following to post some memes about HYVE in general.
As professional as they are, our freelancers have proven that they can be quite funny too. We have selected three memes that have successfully made us chuckle. Yet again, you have out humored us and proved how funny you are. Let's take a look: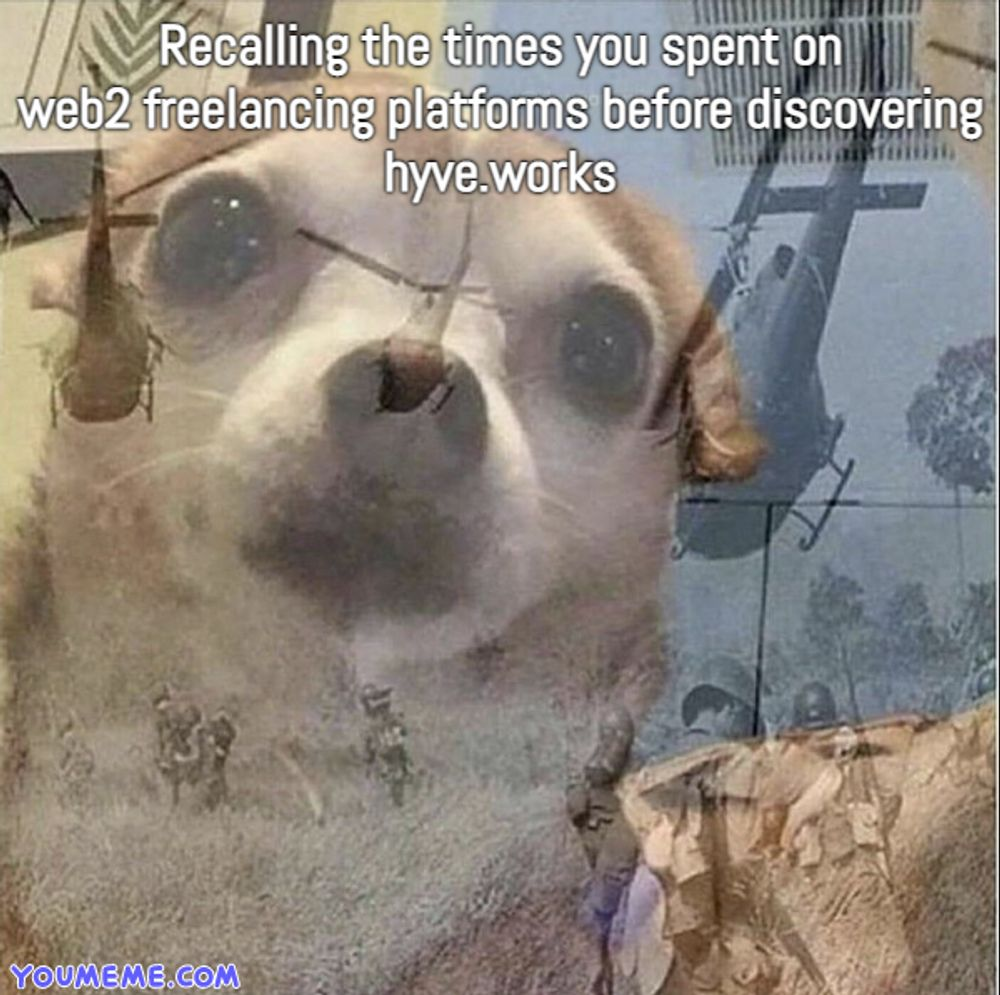 What surprised us is our users' curiosity about Metalancer, our Genesis NFT collection. It seems like you guys are waiting anxiously for the collection to mint, which only builds up our excitement for the moment.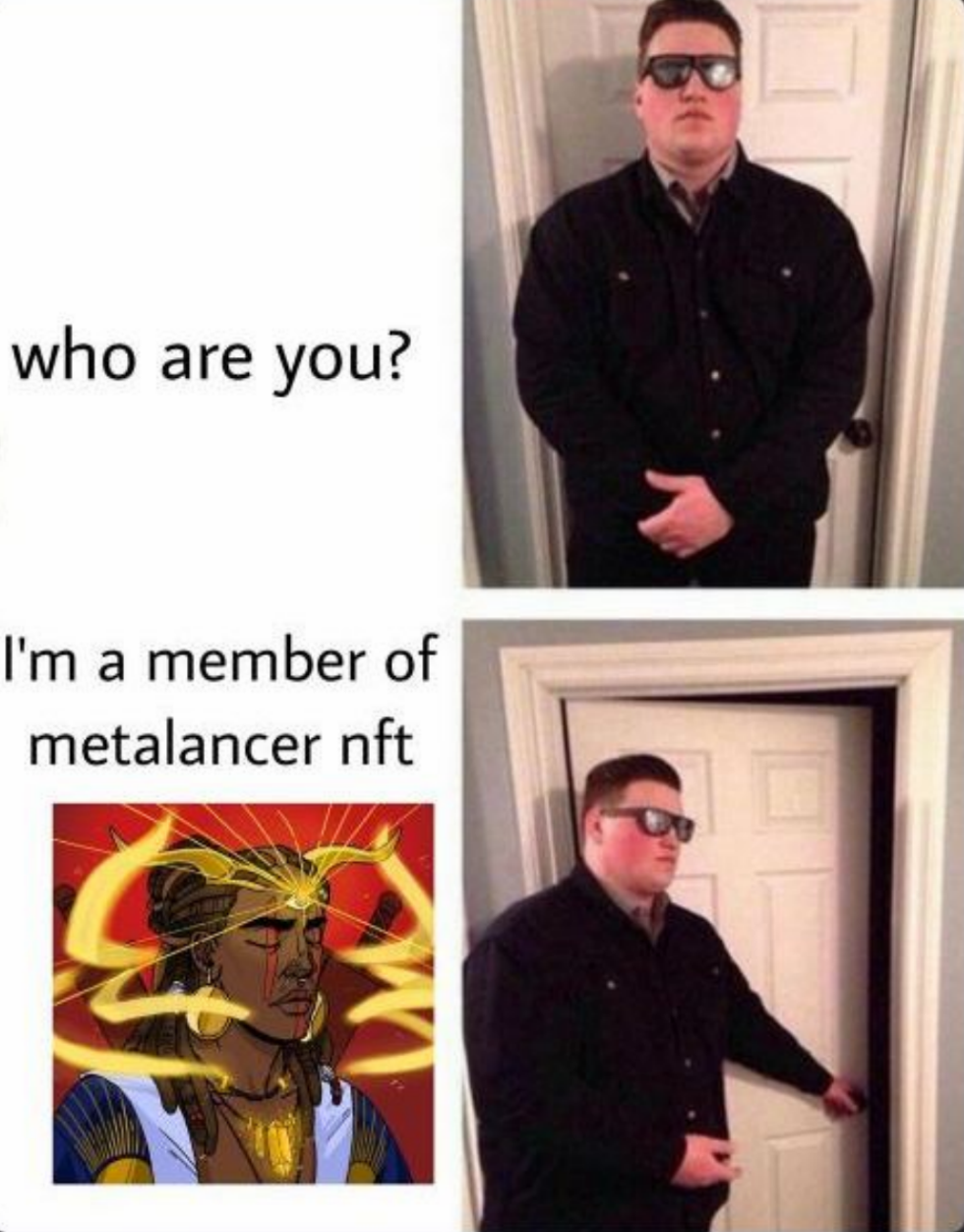 🤫
Psst! We're back on TikTok starting this month!
---
Blogs we've posted
We've changed up our writing style in the past couple of months and decided to be more educative in our blogs. We want our supporters to learn more about topics within the crypto sphere, especially if there are events of interest happening in this space.
The FTX Debacle has certainly created enough discussion about protecting your digital assets. We at HYVE want to advise our users to allocate their assets in a strategic way, between cold storage, digital wallets and CEXs. Nevertheless, it is important to do your own research about investment opportunities, as well as whether the exchange you want to deposit your funds with have published proof of reserves.
In December last year, we have announced our Genesis NFT collection, Metalancer! As HYVE ventures into the NFT space, we want to provide more collaborative utilities to users, and empower them with new functionalities. Some of our freelancers might be newbies in the crypto space, so before we reveal more details about Metalancer, we will educate all HYVERs about the benefits of NFT entering the traditional space.
First, we explored the main difference between NFTs and cryptocurrencies. In essence, both are an innovation that use blockchain technology, but in truth both serve radically different purposes. If you want to find out more about their different utilities, click the button below.
Lastly, we got more in depth about NFTs. Did you know that any business can benefit by launching their own NFT collection? Not only do they gain a new avenue for monetization, but they enable a new type of ownership, increased security as well as transparency and they are clearly here to stay!
---
Tokens we've integrated
It seems like we are running out of tokens to integrate, since this January we only had seven! Obviously, this is a joke, but we have integrated so much last year, that we have decided to scot for partners that can provide numerous utilities to our users. Let's have a look at how we further diversified our solution portfolio:
$DODO - The token of an eponymous project, that provides a multichain decentralized exchange platform powered by the Proactive Market Maker (PMM) algorithm, featuring highly capital-efficient liquidity pools that support single-token provision, reduce impermanent loss, and minimize slippage for traders.
$K21 - Kanon is a pseudonymous collective of institutional art, design, and cryptonative technology professionals dedicated to pushing the boundaries of crypto-enabled artistic expression. Their native token, $K21, is not a governance token, but it carries the right to vote against a buyout of the entire vault through a bid function in a dedicated smart contract.
$DINO - The first memecoin with utility! The DINO team is committed to create more than just a fun project, as they are trying to empower token holders with immense utilities. Besides becoming a payment option on HYVE, DINO is currently in talks to become a means of exchange for multiple web3 and web2 projects.
$RAIL - The governance token of the RAILGUN ecosystem, a robust, zero-knowledge substrate built on Ethereum, enabling privacy and anonymity for users and on-chain applications. More specifically, this project is a collection of smart contracts that verify zero-knowledge proofs, allowing users to make, send or receive transactions without revealing any assets, amounts, or identities.
$MLT - MILC (Media Industry Licensing Content) aims to build a bridge between the audience and the content creators, solving essential challenges of the global media industry. The main utility behind the $MLT token is removing the need to work through complicated and time-consuming licensing procedures.
$CATHEON - The #1 blockchain emerging giant in the Asia-Pacific Region, Catheon Gaming is the leading gaming and entertaining integrated blockchain platform, providing world-class technical, publishing, and advisory capabilities underpinned by its own Game Center and Metaverse.
$TLOS -  Built for speed and scalability, Telos is a high-performance L1 and the home of the fastest EVM available, being also the only project supporting EOSIO for smart contract development. It is a faster, greener and more secure alternative compared to traditional blockchains.
Back to you, HYVERS!
Now that we've talked a bit about what we have done this month, it's time to get back to you. For 2023, we thought to give back more to the community, with HYVE slashing fees almost entirely!
So how does it work?
Listings paid in $HYVE will have no feees, whreas all other tokens will be capped at 2.5% of the listing's value.
The reason for which we decided to do this is that we want to empower the community. We know this might be a difficult time for many, but at the end of the day WAGMI! HYVE has positioned itself as a universal platform, built for freelancers, as we want to empower users and enable fair compensation.
What was your favourite HYVE moment in January? Let's start a chat on Twitter - drop us a mention and tell us more with the following #HYVEinJanuary.