Top 10 freelance side jobs that can help boost your income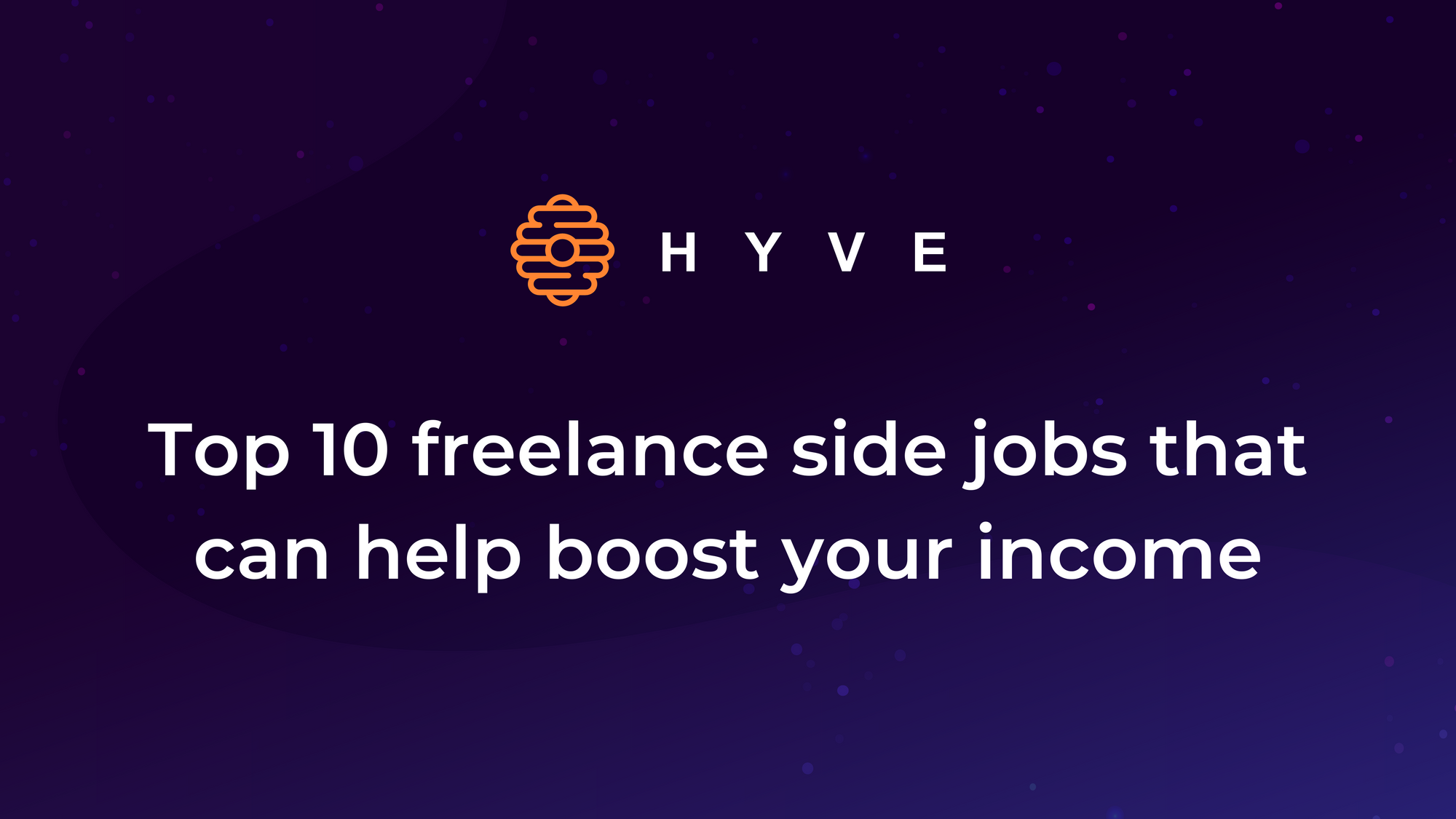 People have constantly sought new ways to boost their income, and with the COVID-19 pandemic, many have become a lot more self-conscious about their finances. Therefore, side jobs have quickly become one of the most popular ways for people to supplement their day-job income and increase their savings or invest in other assets.
Side jobs offer flexibility and can quickly turn full-time, depending on how lucrative they are, thus representing the perfect option if you're not ready to commit to a regular position. Not only will you be able to set your schedule based on how much you want to work, but you will also gain some new skills and experience for your resume.
If you have been considering taking up a side job, these 10 options might be a great starting point in finding a gig that fits with your schedule, aligns with your passions and skills, and makes financial sense.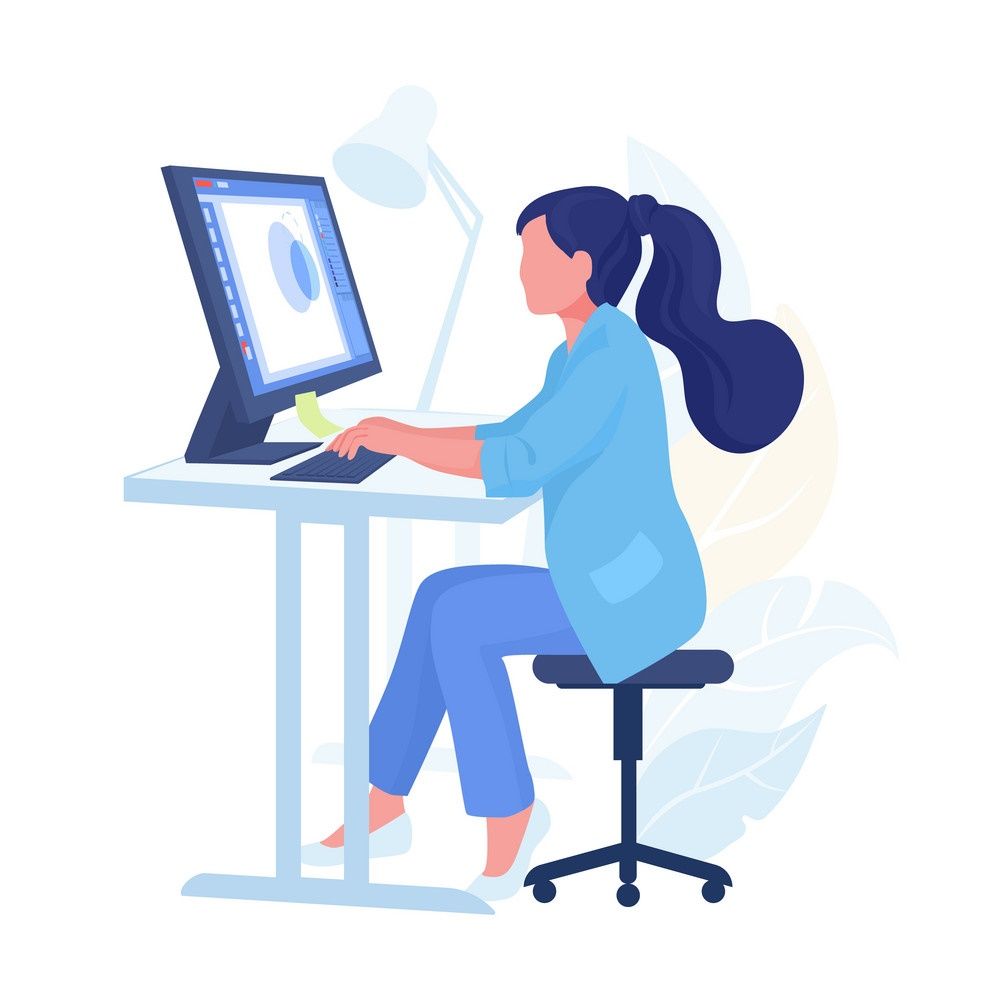 Social media influencer
The road to 100k as an influencer is much easier than you might assume. Becoming an influencer on social media is far from an easy practice, however, you can succeed if you are willing to invest time and energy into making an online presence.
You could start by trying whatever suits you best, be it video, blogging, or podcasting. There's no right approach to start making money as an influencer since it's all up to you to figure out what you're good at and attract an audience. This in turn can attract sponsors, creating partnership opportunities and becoming more than just a lucrative side gig.
---
Virtual assistant
With more entrepreneurs launching businesses, there is a growing demand for staff that can help them with daily administrative tasks. Now, since most jobs can be performed remotely, it is even more cost-effective to hire a part-time, virtual assistant.
Working as a virtual personal assistant requires little training if you are an organized person and is easy to get into since companies and individuals need someone to help with day-to-day tasks. Becoming a personal assistant implies that you might handle an influencer's email, cleaning their inbox and responding to relevant messages. Another example could be that you have to review documents for the CFO of a big company halfway around the world, showcasing your skills and knowledge.
Although it might not seem like it, you should take into account the fact that it is a diverse job, where you`ll be able to fulfill a variety of tasks and develop a strong network of contacts.
---
Customer service representative
Customer service mainly represents the business of speaking with people and fixing their problems. According to Microsoft, 90% of consumers choose to do business with a company based on the quality of its customer service.
So if you`re an extrovert and problem-solver, then you'll be perfect for the freelance customer service jobs! Getting exposure to remote work in a customer service role is a beneficial experience for advancing any career. Not only does it teach you how to master your daily workflow, but you will gain invaluable experience in a direct client-facing role.
---
Social media manager
If you spend a lot of time on social media and you know the ins and outs of how these platforms work, you might be able to turn that into a side hustle as a social media manager.
In the age of digital marketing, business owners recognize the importance of incorporating social media into their marketing strategies. Social media accounts are being created by both large and small businesses alike, to reach out to existing consumers and find new ones.
Beyond merely managing social profiles, you'll be expected to report on your results in terms of engagement. Furthermore, this could represent a good experience for a potential transition towards a career in marketing.
---
Proofreader
Proofreading is the final quality-control check after several rounds of editing. The main perk of proofreading is the ability to work from anywhere in the world, thus making it one of the best side hustles for digital nomads.
You'll need to possess a good knowledge of grammar, an extensive vocabulary, and the know-how to articulate simple and complex sentences.
Essentially, you will be making money by pointing out mistakes and rephrasing various paragraphs to make them as concise as possible. If you're thinking about proofreading as a side gig, make sure you and anyone you work with understand the precise scope of the services you're offering.
---
Online tutoring
Did you know that you can make money by teaching online? There are a bunch of companies that are hiring tutors online. In most cases, you get to pick the hours that suit your schedule since you are your boss. You can teach kids, college students, or adults, depending on the relevant skills and experience you may have.
Typically, you will work one-on-one with students, tutoring them in the area they require assistance, but you can also choose online tutoring positions that allow you to offer instructions or lessons to a group of students online. Therefore, if you're good with certain subjects, why not turn it into a side gig and boost your income?
---
Photographer
With a professional camera and a bit of talent, you can start a photography business to earn some money on the side. When you turn photography into a side hustle there will be some start-up costs. At a minimum, you need a website or a professional social media profile. In addition, you should take advantage of the free exhibitions on social media platforms and make a benefit of digital marketing.
---
Freelance marketing consultant
Freelance marketing consultants work with executives and high-level managers to develop a strategic positioning plan.
If you have a good understanding of the subject and are an experienced digital marketer, this digital side hustle might just be right for you. By using your SEO knowledge and marketing-related skills to help clients to market their businesses.
Your goal will be to drive sales by delivering fresh marketing campaigns and expertise. In addition, since many companies have finally perceived the importance of having a robust online presence, marketing consultants are now heavily sought after, therefore providing lucrative earning opportunities.
---
Business consultant
Think about it: if you're already an expert in your field, why not share your knowledge with others and get paid for it? Launching and building successful businesses require outside assistance, thus the key to obtaining contracts is to market yourself as a professional consultant.
Your clients should be informed about the terms of your commitment, your schedule, and the hours you're accessible to set calls and attend meetings. Someone could even offer you a full-time job based on your past projects. You never know the contacts you might meet on the job!
---
Freelance writer
Many gigs fall under the umbrella of freelance writing, such as content writer, blogger, copywriter, SEO writer, and ghostwriter.
You can make a good amount of money while showing your creative muscles and working in a flexible environment.
You don't need a degree or any prior writing experience to earn money as a freelance writer, you only need to have good writing skills. Most importantly, you need to know how to persuade readers to take action.
---
We know that you might be a newbie in the freelancing industry, but maybe you`re highly experienced in your field. If you`re a freelancer who is just starting, platforms like HYVE are the key to getting your side hustle off the ground, being contacted by potential clients, and landing freelancing gigs.
HYVE is a decentralized freelancing platform, with the mission to revolutionize the workforce industry by eliminating intermediaries, thus representing more than just a viable alternative to traditional freelancing platforms. The main problem for freelancers is the huge fees that they have to pay in the beginning, making side gigs less lucrative than initially thought.
Did that convince you? What are you waiting for: submit a proposal, set your rate, and show how great you'll be!
🐝 Want to learn more about HYVE?
🐦 Follow us on Twitter.
🗨️ Join our Telegram Group.
📢 Join our Announcement Channel.
💡 Join our Discord.
✅ Follow us on Instagram.
👍 Like us on Facebook.
🌍Visit our Website.