How to manage multiple freelancing projects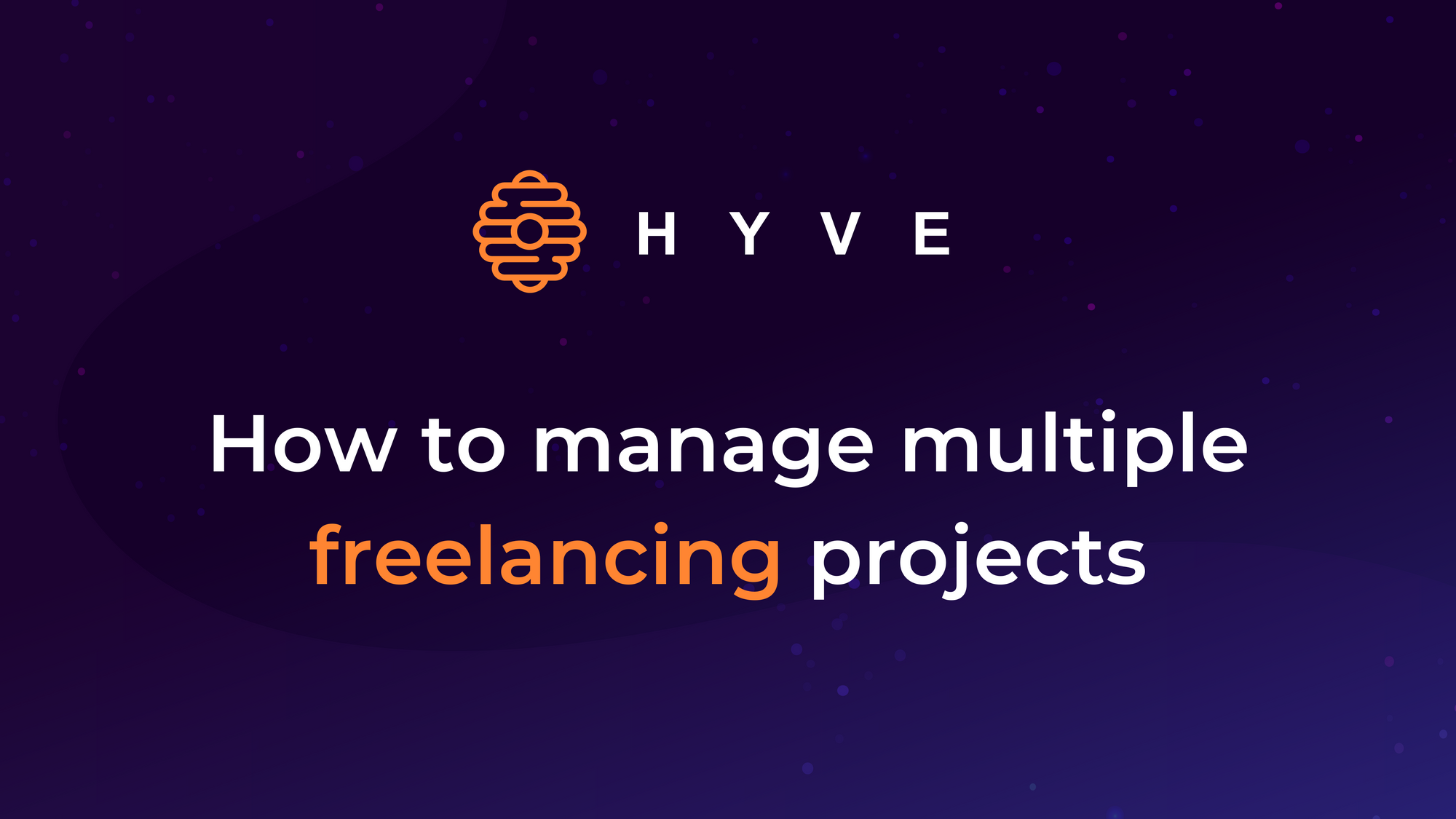 Freelancing is exciting because of the level of control and flexibility that you have over your work. Nobody tells you what to do — you're your boss. However, with such great benefits comes more responsibility.
As a freelancer, you're consistently juggling multiple tasks at the same time, including managing your finances, building client relationships, and staying organized. But don`t worry: you can always be ahead of the game with strong time management skills and effective tools in place.
Here are a few tips that will help you stay organized and manage freelance projects more effectively.
Organize and track everything
Being organized truly is one of the most important skills any freelancer can have.
Establish firm deadlines to ensure each task is getting completed on time. From there, prioritize which freelance projects require immediate attention and which can wait. If you improve your organizational skills, your future self will thank you.
It's easy to get overwhelmed with a never-ending list of important tasks. Don't fall into the trap of trying to multitask - it`s a mistake. It will simply drain your focus and you'll end up dropping the ball on everything.
Set up alerts for yourself. Find tools that enable collaboration with your client in real-time. Use hotkeys, a faster mouse, a better keyboard, whatever helps you become more efficient. Master the software you work with the most daily so that you don't spend time thinking about how to tackle certain tasks.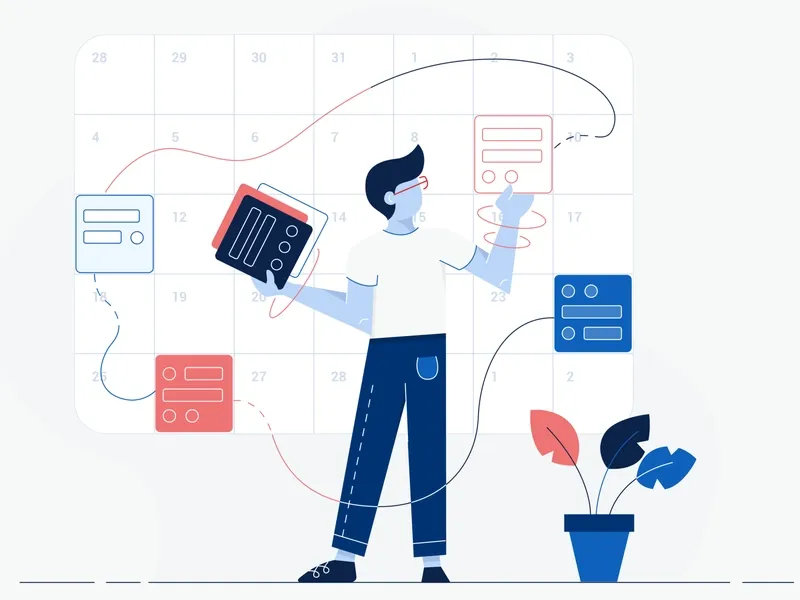 Set boundaries around your work and your clients
To maintain a healthy work-life balance and not become overwhelmed by deadlines, it's crucial to set boundaries with any of your clients. Let your clients know upfront when they can get ahold of you and when they can't.
It's up to you to consistently reinforce the boundaries you've set. You can do this professionally and kindly, reminding clients of your availability. Being honest and transparent about your boundaries is the best way to keep everyone on the same page. Set an actual work schedule and stick to it.
To manage multiple freelance projects at once, you need to focus on your core goals for your freelancing business. You owe it to yourself to set boundaries and stick to them.
Know when to say no
It's important to master the art of saying no to clients or projects that aren't a great fit for your values, experience, or schedule because otherwise, it can lead to resentment, overwhelm, and eventually burnout.
As hard as it might be to turn down a freelance gig or a project, it's a necessary part of growing your freelance business. It's not an easy process, but if you want to deliver quality work to your clients, you need to balance the number of projects you take up at once.
Don't get stressed about projects that make you unhappy. Practice saying no whenever you feel it's appropriate and you will start to get more comfortable with the idea of turning down clients. Additionally, if you consider you're reaching your workload limit, don't be afraid to increase your freelance rates or decline the offer.
Be realistic about deadlines
Of course, deadlines can be tricky to tackle. We know.
A major part of any freelance business is keeping clients happy. If your work is of great quality and you're easy to collaborate with, but your promised deliverable is a week late, the client might not consider returning with any future assignment. Whether you're trying to impress a client or you simply underestimated the amount of work a certain project required, it's crucial to be realistic about deadlines, if you want to avoid burnout. Have a realistic look at how much workload you can take on before accepting any other commitments.
Also, make a habit of developing priority lists for your work. Some productivity tools have options, allowing you to create reminders, and set even months in advance. Others let you keep track of your progress, so you know how much time you have left. Prioritize jobs that are more than one-time occurrences, and maintain good relationships with clients that are easy to work with.
Use the right freelancing platform
Juggling project work as a freelancer can be daunting. It takes time, energy, and a ton of networking to build a successful freelancing business. However, one of the most important aspects is being consistent when choosing a platform. Building a loyal client base on the optimal platform can do you wonders in both the short and the long term.
HYVE is the perfect platform to explore opportunities and connect directly with other freelancers, prospective employers, or companies. You can create a profile on HYVE, showcase your work portfolio, and have access to various freelance gigs. It's a way you could find help from other freelancers with highly demanded or ultra-niche skills. HYVE is and will always be a collaborative environment, meant for creative and like-minded people that have a strong desire to discover and innovate.
Furthermore, HYVE is community-governed and fully transparent, being built on constant community feedback, a unique feature compared to other freelancing platforms. For instance, if there is a dispute between you and a client, the resolution is done in a decentralized manner, allowing unbiased mediation and ensuring that you will be paid for the work performed through the creation of an escrow in which the client deposits the funds before the task starts. No more unpaid work and false promises!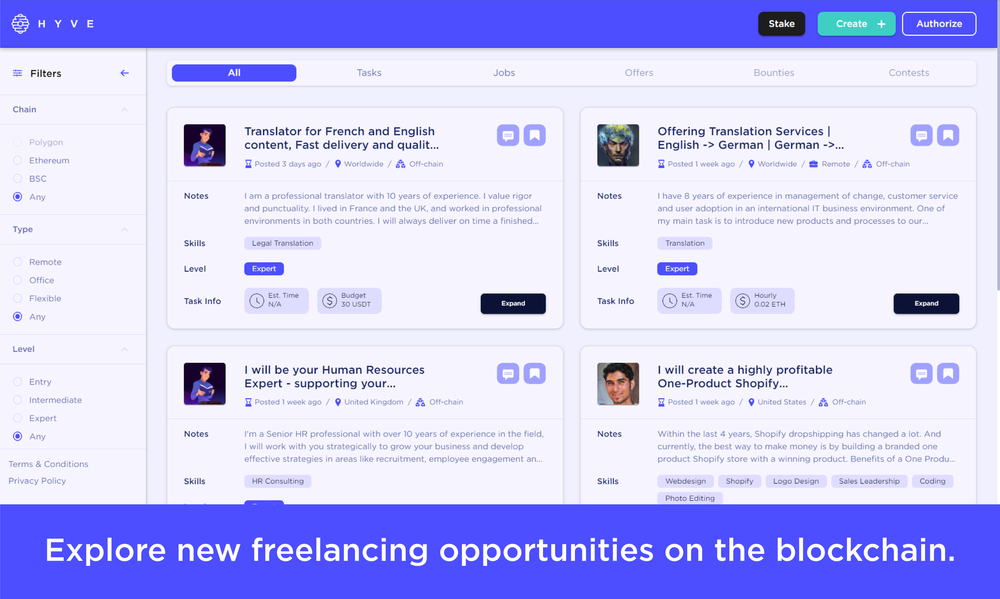 There will always be ups and downs, you just have to learn how to take them as they are. Productivity, time management, and profitability all go hand-in-hand. Don't let resource limitations keep your freelancing business from unlocking its full potential!
With the right strategy, there's nothing to fear about running a freelancing business and successfully juggling multiple projects as a freelancer.
🐝 Want to learn more about HYVE?
🐦 Follow us on Twitter.
🗨️ Join our Telegram Group.
📢 Join our Announcement Channel.
💡 Join our Discord.
✅ Follow us on Instagram.
👍 Like us on Facebook.
🌍Visit our Website.